Easemakers
[Easemakers Podcast E25] Using interpersonal tactics to foster better communication among teams
You want your household staff to work together seamlessly — but sometimes, different communication styles get in the way. See how Tejai Singh helps team members understand each other in a new episode of the Easemakers Podcast.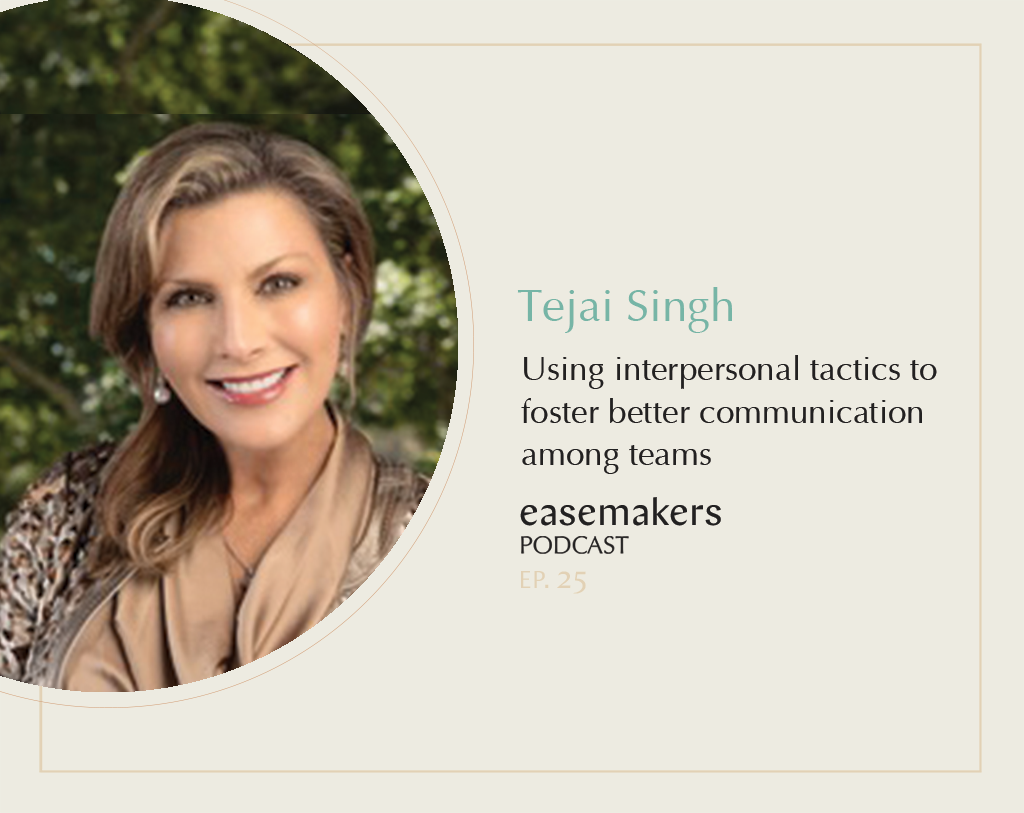 Tejai Singh works with teams of household staff to make sure everyone's trained properly and working together seamlessly.
And over the years, she's found some unexpected tools to help team members understand each other better. When she starts working with a new team, she has them read books that are typically used to fortify interpersonal relationships, like The Four Agreements by Don Miguel Ruiz and The Five Love Languages by Gary Chapman.
In the latest episode of the Easemakers Podcast, Tejai shares how using interpersonal tactics has helped her improve communication among team members.
Tune in to hear:
How she applies The Four Agreements (be impeccable with your word, don't take anything personally, don't make assumptions, and always do your best) with teams of private service professionals
Why she encourages a team retreat to help team members understand each other
How she gets buy-in from principals and teams to focus on interpersonal relationships
The Easemakers Podcast is also available on Apple Podcasts, Spotify, Stitcher and anywhere you listen to your favorite shows.
Catch up on past episodes of the Easemakers Podcast to hear from more experts in the private service industry, and don't forget to subscribe on Apple Podcasts to get notified about future episodes. And of course, be sure to join the conversation in the Easemakers community after you listen!
The Easemakers Podcast is presented by Nines, household management software and services built for discerning households and the private service professionals who support them.