Nines
35+ templates to create a smart household manual (in a fraction of the time)
You know you need a house manual, but where to start? Introducing Nines list templates — built by the experts, so you can save time and start checking things off your list right away.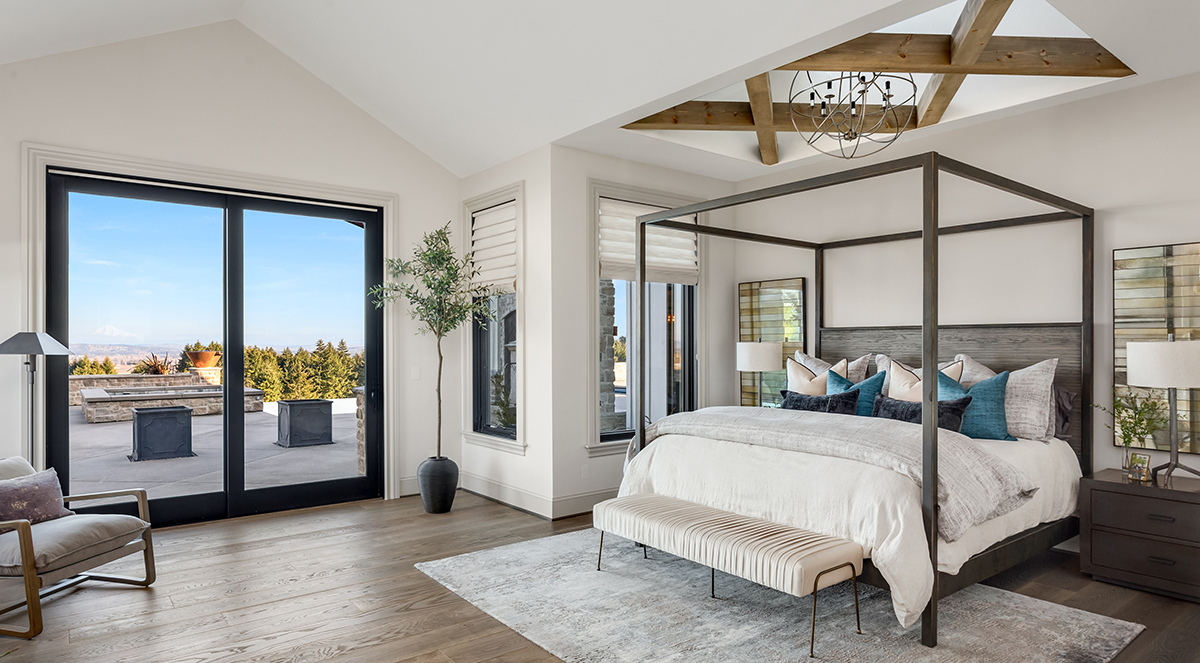 What's the difference between calm and chaos? For anyone managing a home, it's having the answers in one place, so you can find them quickly when you need them.
A household manual helps you anticipate what's coming, find information quickly, and ensure everyone in your home is on the same page. But how do you create one? And who has the time?
Today, we're excited to announce list templates, designed by the experts to give you a head start on your household manual.
Our first set of 35+ templates includes:
Housekeeping checklists
Preventative maintenance (for home systems, cars, appliances and more)
Household account information
Inventory lists
Safety preparedness
Payroll must-haves
Guest arrival to-dos
… and more!
These templates are the essentials — and they're just the beginning. We'll be releasing more templates soon, and we'd love to hear your ideas for lists that would make your life easier. Reach out to our team to share your thoughts.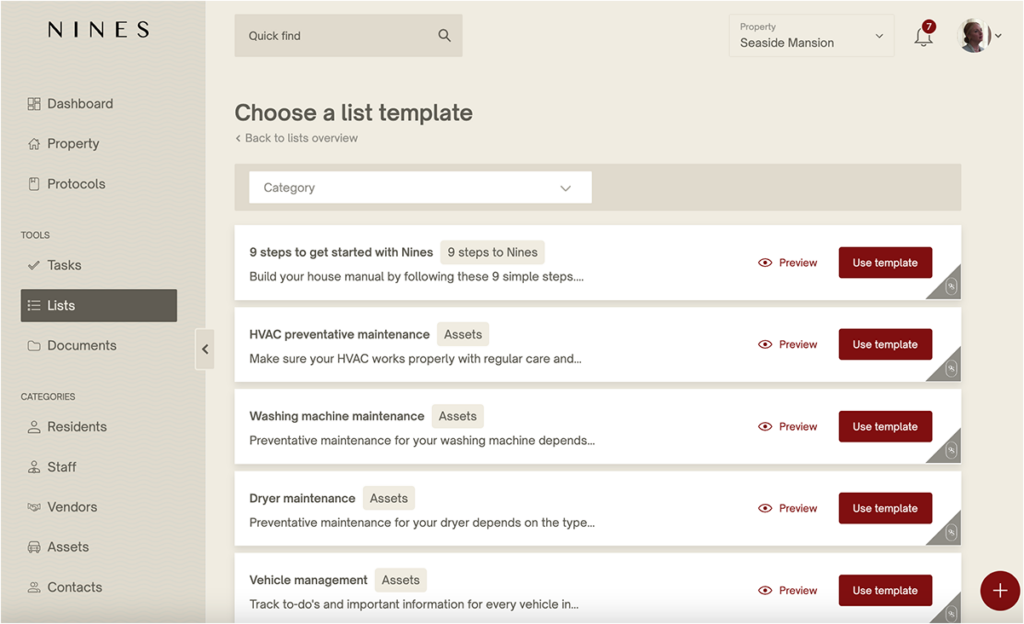 "I used to have a physical manual that I referenced, but I didn't have time for it," says Linda Peifer, a house manager in New York. "Nines actually gives me time back, because all of the information is in one place, and it's easy. Recently, the Nines team helped me create a set of housekeeping checklists — and now, I'm excited to see templates for this and other parts of the household built into the platform."
Here's why you'll love our new household management list templates:
1. Your household manual will be set up the right way, from the very beginning.
No one wants to do the same work twice, but how do you make sure you're setting everything up right the first time?
Nines list templates give you a guide, so you know you're adding the right information to your manual, and you're organizing it in a way that makes sense.
Our templates are inspired by our internal team of experienced household managers, including housekeeping and estate management expert Marta Perrone. These seasoned estate managers have seen it all, and now, their intel is baked into Nines to help you create a household manual that works.
They shared everything from weekly housekeeping checklists and annual maintenance to inventory lists and household account information — all to help you build a household manual that actually works.
We've even included templates from partners like Homepay, Private Service Alliance, and CPL Crisis Management.
2. You can get organized, without the effort.
Just the idea of getting organized can be overwhelming.
Nines list templates give you a head start, with pre-filled lists organized into smart categories. They take the stress out of adding information to your house manual, and help you create something useful in a fraction of the time.
Plus, Nines is custom-built for households, and designed to save you time on a regular basis. Moving forward, you won't have to dig through spreadsheets to find information or make changes, because it's all right here at your fingertips.
3. You can customize them to your unique household.
These plug and play list templates are helpful on their own, but it's easy to tailor them to your own home.
Once you activate a template, you can edit line items, add new items, reorder items, and remove anything you don't need. Plus, you can link to anything else you've added to your Nines account (like a property or an asset), and turn items into tasks so you can assign them to a staff member or a vendor.
Get a head start on your household manual with Nines templates
Our goal is to help you live with ease, and these templates will help you save time and create order as soon as you activate them. Ready to get started? Schedule a demo today to learn more about the Nines household management templates.
Plus, check out some of our most popular household management resources:
Explore a new approach to household management
Get started