Nines
Marta Perrone and Nines come together to reimagine household manuals
In her 30 years in private service, Marta Perrone has perfected the art of building house manuals. Now, she's sharing her secrets for keeping your household running smoothly through a new partnership with Nines.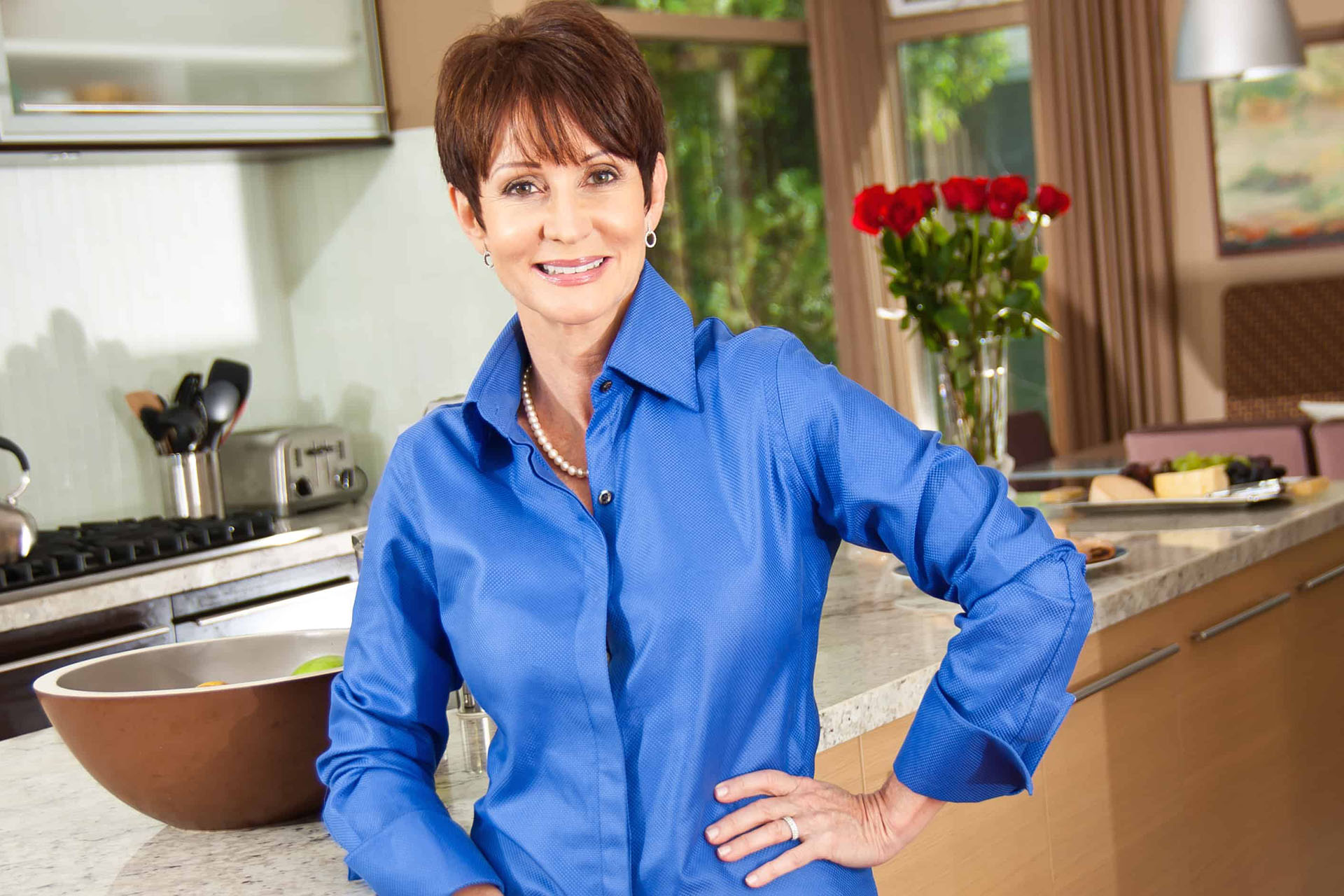 Marta Perrone spent two decades placing private service professionals. Over and over again, she watched as households ran into the same problem.
"I recognized that most of the issues we were having with staff unable to do their jobs properly was due to a lack of guidance and training," says Marta. "Handing someone a job description is just the first step."
Today, as a Professional Housekeeper and Estate Management Expert, Marta consults with celebrities, high net-worth individuals, and discerning households around the world to bring a sense of order and peace to their homes.
"A client came up to me the other day and said, I feel so good walking through my house, it smells good, it feels good, it's calm, everything is in its place, everybody's doing their job nicely, my home is running seamlessly just as I imagined it — that's what people want in their homes," says Marta. "But you can only do that when everybody knows what to do, when to do it, and how to do it."
Her secret weapon is a house manual — one place where everything is documented, from daily staff schedules and standards of etiquette to specific instructions on how to care for a priceless work of art and the exact steps to take in an emergency.
Now, Marta is joining Nines as an official advisor to help households build smarter, more accessible house manuals, in a fraction of the time.
"I've always thought that having an app would be amazing because it would create an easier way for more people to get the proper tools," says Marta. "How great that we're creating this manual with all this detailed work in a way where everybody on staff can have access to it."
Through this new partnership, Marta will share her expertise with Nines, opening up new opportunities within the household management platform. For many clients, Nines serves as a digital house manual, where they can find and share information related to vendors, employees, residents, properties and more. With Marta's help, Nines will add new modules for standards and protocols, as well as smart solutions to make building your house manual easier.
"A lot of people don't even know where to start," says Marta. "Nines gives them the essentials."
Nines is built specifically for households and the people who support them. As soon as you log in, you have a clear idea of how to organize your household's most important information, so you can start using it to get work done.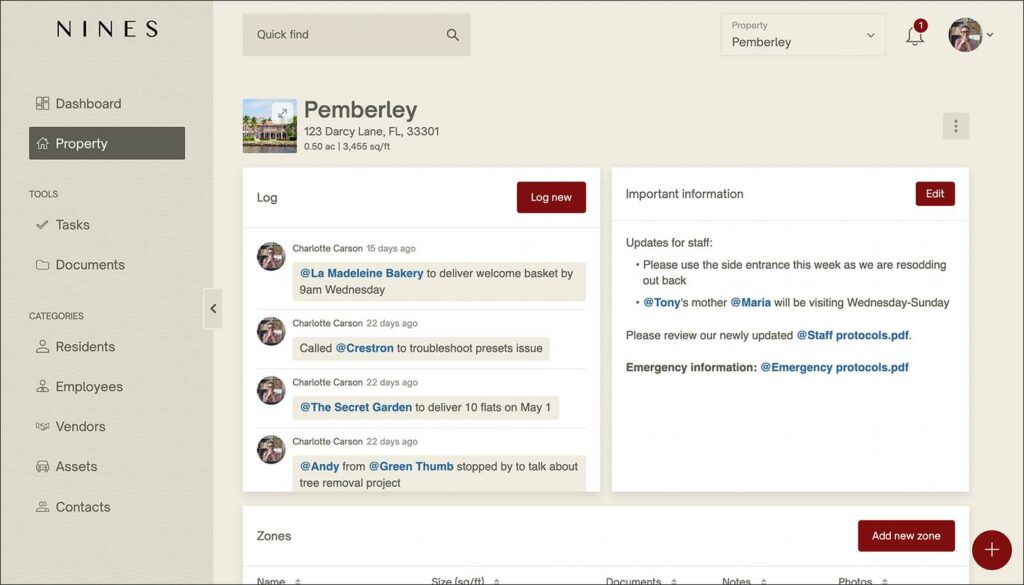 "Marta asks the right questions to help create the protocols that work for each individual household," says Jacco de Bruijn, Nines Co-Founder and CEO. "As we infuse her expertise into our platform, our clients will be able to build smart, effective house manuals with ease in a guided experience."
With Nines, anyone from an estate manager balancing several properties to a homeowner managing a 2,500 square foot home can organize everything in one place, which is critical to keeping a household running smoothly.
"If people are doing jobs that others are doing, they don't know the delineation of their duties, and they don't know how to do that particular job, they step on each other's toes, double up the work, and it looks like a bunch of chickens running around with their heads cut off, and that creates stress and inefficiencies," says Marta. "Staff are frantic and confused; they're asking numerous people the same question, and it's a lot of chaos — that's what you want to eliminate."
At Nines, we believe your house manual should be an interactive environment where all your data is connected, rather than a static document, so you can take action quickly and keep up with all of the moving parts in your household.
Marta's estate management expertise aligns perfectly with Nines' vision for helping principals and the staff who support them function with ease.
"Marta knows how to create an environment where the principals feel comfortable in the home, and where the private service professionals who work for them feel successful," says Jacco. "We have a shared passion for the people in this industry, and we're thrilled to work together to make their lives easier."
For Marta, working with Nines is an exciting opportunity to help people thrive in their homes and in their private service jobs.
"I feel like we're advancing the industry," says Marta. "We're providing the ability for people to do their jobs with greater success, and being a part of that and being a part of an innovative tool like Nines, it's an opportunity to bring cohesion to the world, one household at a time."
Need support with your household manual? Start a conversation with Nines today.