Household Vendors
Keep track of your household's vendors with Nines
Vendors are a key part of managing households, and the right vendor management system can make life easier for you and your service providers. See how Nines household management software can streamline your vendor workflow.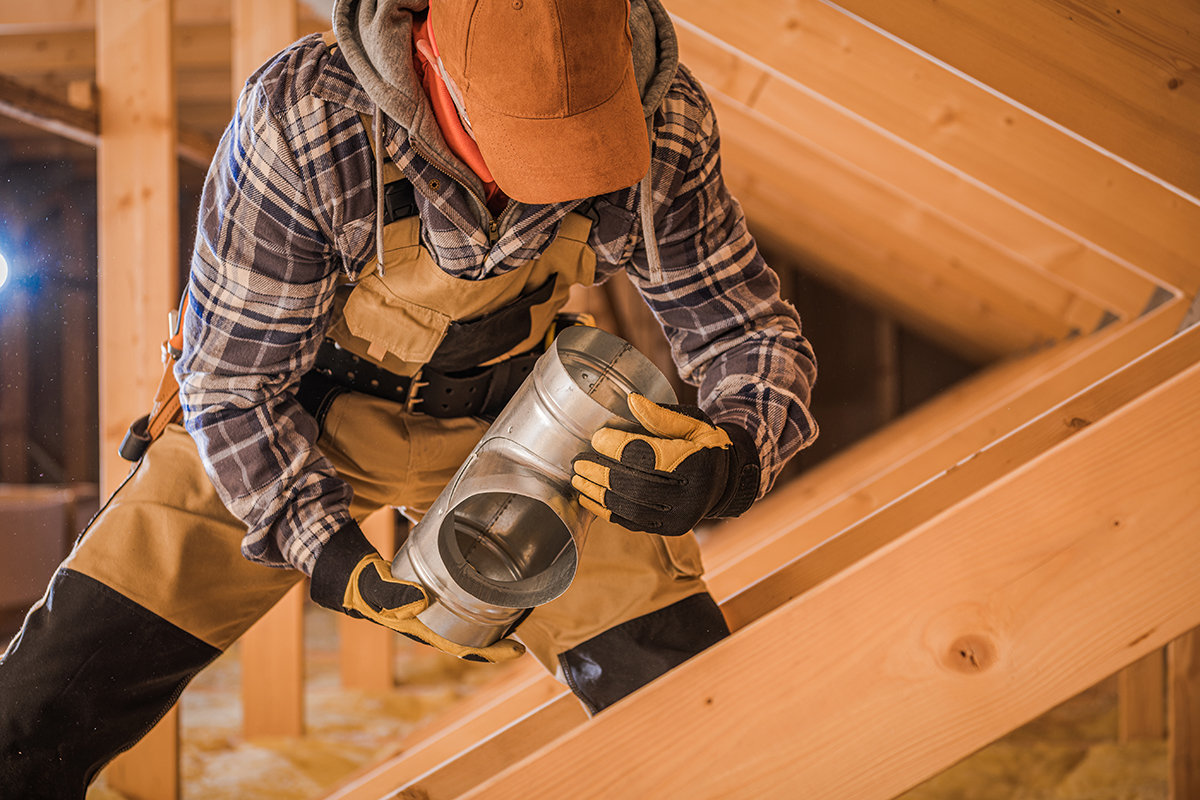 Strong vendor relationships keep your household running smoothly. They allow you to tap into specialized expertise, and build on the work of your household staff.
But every new vendor relationship requires a lot of work, from procurement and onboarding to contract management and project management — and you need an easy way to keep track of all the details.
Nines household management software gives estate managers, property managers and principals a smart vendor management solution. With Nines, you can keep all your vendor information in one place, so it's always at your fingertips.
Let's explore how your household can simplify your vendor management workflow with Nines.
Vendor management software tailored to households
While other types of vendor management software are geared towards corporate environments, Nines is built specifically for discerning households and the people who support them.
That means you can store all of your vendor information alongside important details about your properties, household staff, residents, assets and more. Plus, you can create links between all of this information, which allows you to work faster.
Let's say, for example, you've been working with the same HVAC vendor for a decade, but you still need to share HVAC plans and checklists every time they come to the property. That means you need to sift through your documents, track down those checklists, and re-send those plans. And if you do this for every vendor, that time you spend searching and sharing starts to add up.
But when you create a vendor in Nines, you can quickly link any property information you've added, any checklists you've created, and any documents you've uploaded. Nines allows you to create a powerful web of information that reflects every aspect of your household, which means all that information can work harder for you.
Track every vendor interaction
Vendor lifecycle management can be time consuming. If you're an estate manager overseeing household staff members and a revolving door of freelancers every day, it's hard to find enough hours to write down everything that happened on the property in a given week. But, keeping track of everything from estimates, work completed, and even personal conversations with your vendors helps you manage everyone's time efficiently, meet your principals' deadlines, and build stronger relationships with your vendors.
With Nines, you can quickly log anything that happens with your vendors. Logs are simple and user-friendly, so you can catch up at the end of the day, or jot down notes on your phone. And, once you log something, it's time-stamped and searchable, so you can quickly scroll through a historical record of your vendor relationship, or type in a keyword to find your notes in seconds.
Centralize important documents
Right now, you're probably drowning in documents that help you manage your vendor relationships.
For example, you might have a welcome letter and vendor house rules you need to share when you're onboarding new vendors. Can you find them when you need them?
Or, you might need to keep track of vendor certifications, risk assessments, purchase orders, pricing estimates and invoices. Are all of those documents buried in your email inbox?
Our household management platform allows you to organize all of your household's documents in one place. Nines powerful search functionality allows you to pinpoint any document in seconds. No need to check three different locations for a document you share all the time, just search "vendor house rules" and you're good to go.
Even better, you can upload any documents related to each vendor straight to their vendor profile, so you can easily navigate to that vendor and find all of the relevant documents you might need in seconds.
Plus, you can even upload photos, so you can keep a visual record of work that's been done. Want a reminder of your landscaping vendor's work from last spring? No problem.
Assign tasks and save time with automation
Project management is hard enough when you're just working with household staff, but when you add in the complications of managing an external workforce of third-party vendors, it gets even more challenging.
Plenty of software solutions make project management easier, but the problem is, those tools aren't often user-friendly enough for your household vendors. Nines stands out as the best vendor management software for estate and household managers who need a simpler solution.
With Nines, you can easily create tasks and share them with your vendors. They'll get simple text and/or email notifications, and they don't need to log in or download an app. All they have to do is click a link, read all of your notes, and get to work. You can include easy checklists in your tasks, and follow along in real time as work gets done. If they have any questions, they can comment on the task, and you'll get a notification. No more back and forth text messages, no more miscommunication.
Your vendors will love Nines because it's easy to use, and it's a system you've set up to help them be successful — an important way to make them feel appreciated and part of the team.
But perhaps the best part of creating tasks for your vendors is in the automation. Once you create a task, you can easily set it to recur. If your vendor does the same work monthly, quarterly, annually, etc., you only have to make the task once. Your future self is going to love having that extra time to focus on other projects, rather than re-creating the same tasks and checklists yet again.
Project management software solutions only work if you and your vendors actually use them. With Nines, you can streamline everyone's workflow, without adding work to your plates.
Create quick links to relevant information
You need easy access to property information, asset details, documents, and more, when you're dealing with your vendors, and the same is true the other way around.
When you're building a house manual, you need easy access to your vendor list. When you're planning annual maintenance to your household's most valuable assets (cars, art, antique furniture, etc.), you need easy access to relevant vendors' contact information.
In Nines, you can @ mention any object in your household, so the right information is always at your fingertips.
For example, you might log a vendor's visit to your property like this: "@Gatekeeper IT Company visited @Pemberley to do a risk management assessment. Delivered signed invoice, @June invoice.pdf."
You might create a task for your houseman that says something like this: "@Historic Home Specialty Contractors will arrive at @Pemberley tomorrow at 2pm. Please greet them and show them where to park. Please remind them we are waiting on the tile delivery because of supply chain issues — the tile should arrive on Wednesday."
Or, when you're building out your protocols, standards and procedures — a critical part of your house manual — you can @ mention your vendors without having to re-enter all of their information. For example, in the laundry section, you could say: "@Elsie Hughes is responsible for dry cleaning delivery and pickup from @Village Cleaners."
Whenever you @ mention something, you can hover to get quick access to contact information, or click to see the full profile. Enter the information once, and link it everywhere, saving you time when you're inputting information and whenever you need to find it. A bonus of @ mentions: when a vendor's information needs to be updated, just edit it on the vendor page — no need to update it across your manual, recurring tasks, etc., because it's updated automatically.
Build a resource for tracking vendor performance and smarter decision making
When you've documented the entire lifecycle of your vendor relationship in one place, you can use that information to measure a vendor's performance. Did they finish the work in the time they quoted you? Do they consistently come in over budget? Are they fast workers, but slow when it comes to business processes like invoices and contracts? No matter which metrics you care about most, vendor performance questions are easier to answer when all of the information you need is at your fingertips.
With Nines, you create a rich historical record every time you log an interaction with your vendor, upload a contract or a photo, and share a task. Moving forward, all of that information will be reflected on the vendor's profile page and in search, so you can always find answers in seconds.
Plus, when all of your vendors are in one place, it's easy to get an overview of your options and do your due diligence when you're building a budget for a new project.
Rest assured knowing you've covered all the details
Too often, estate managers feel like they can't take time off. Whether you're heading home for the day, taking the morning off for a doctor's appointment, or unplugging while you're on vacation, Nines gives you a backup.
Let's say something goes wrong with the water heater while you're gone. Your principal's personal assistant, who you've put in charge in your absence, can run a quick search to find the right vendor's phone number. No need to call and disturb you. But, if you do need to get involved, you can access Nines from anywhere, so you don't need to rush back to the property.
And, when you're ready to take on a new opportunity to grow in your career, you can leave your principals and everyone on the household staff with a complete record of every vendor relationship, from the procurement process to the task list for an ongoing project.
The best vendor management software for households
Nines is uniquely suited for helping households manage their vendors, because it's user-friendly, and built specifically for household management.
We're on a mission to simplify and elevate household life, and we're here to support you as you juggle vendor management, household staffing, project management and more.
Learn more about Nines and schedule a demo of our household management platform today.
Plus, want tips for sourcing new vendors, improving your hiring process, or becoming a pro at spend management? Join the conversation in the Easemakers community, the leading community for private service professionals to connect and learn from each other.