Household Vendors
House rules: how to set expectations with your vendors
Your vendors can only live up to your household's standards if they know what they are. Here's how to write house rules that set expectations from the beginning.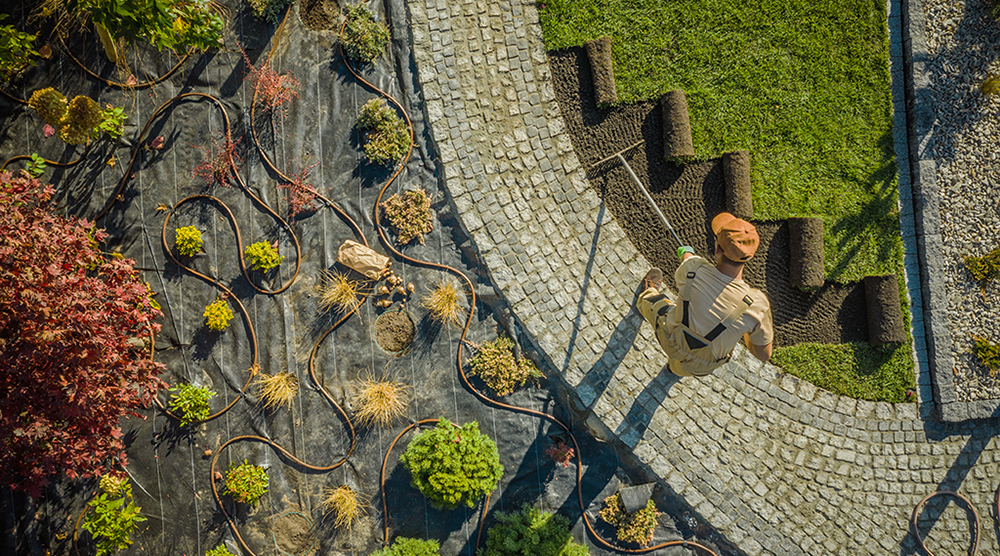 You have high expectations for service. How do you communicate those to everyone who visits your property, when you always have vendors coming and going?
Laying out house rules for your vendors keeps everyone on the same page, helps vendors avoid missteps, and allows you to hold everyone accountable. These should cover:
What vendors should do when they arrive at the property
Where they can park, find water, eat lunch, use the restroom, etc.
What protocols they should follow around photography, footwear, equipment, ladders, etc.
Your expectations for cleanliness, smoking, dress code, language, etc.
Clearly communicating your expectations for your working relationship from the beginning is a key part of building strong, long-lasting relationships with your vendors.
Check out these sample vendor house rules below, and use it to inspire your own house rules!
Hello (insert name or company name),
Welcome to our estate! We look forward to working with you. We have established a few House Rules that we share with all our vendors to help promote cleanliness, safety and consistency. Please note that our House Rules may change from time to time, and we will be sure to keep you updated.
When arriving at the estate, please be sure to ring the buzzer at the gate entrance. The names of all visitors must be registered on arrival, and we require valid contact information from estate visitors, including first and last name and company name. While you are on site, we will ask to hold on to your ID. Please remember to check out with security upon departure.
Please drive slowly and be mindful of the trees, shrubs, and flowers down the driveway. Do not speed or drive in reverse down the driveway.
All vehicles must be parked in the designated parking area, which is the asphalt section all the way at the end of the driveway by the detached garage.
On arrival, you will be greeted by a member of the staff, who will provide you with cardboard to place under your vehicle. This will help us keep the grounds free of stains.
Please note that photography is strictly prohibited at all times. You may not take photos inside/outside the estate without permission.
You should feel welcome to use our restrooms located behind the detached garage. Any member of the staff will be delighted to show you where they are. We take pride in our cleanliness and sanitation standards here, and it is expected that visitors shall maintain cleanliness and orderliness.
Please help yourself to water located inside the security office. We ask that you enjoy your lunch in or near your vehicle. We can provide you with a table and chairs, or if you choose to eat offsite, please do feel welcome to do so. Remember to check in with security when you come and go, as they have your ID and you might need it. Please do use our receptacle bins located behind the detached garage to dispose of all trash and/or recycled materials. It is important that we clean up after ourselves.
(If the job requires them to go into the house)
When entering the house, we ask that you please wear shoe covers. All visitors will be accompanied by a member of our staff to ensure that the rooms remain private areas. Only immediate family members are allowed to enter the rooms. It is our preference that we do not place objects on the hardwood floors inside the home. If you have items such as tools, bags, and/or equipment, please come prepared with the appropriate padded blankets to place your belongings on.
(If the job requires them to work in high locations)
When working on higher points of the estate we ask that you please do not throw things, and that you safely go up and down the ladder.
We are a 100% smoke-free environment, and ask that you smoke outside and away from the estate.
Please notify us right away to reschedule your appointment if someone is under the weather. We care about your well-being, and we ask that you take the time to get well.
Lastly, we ask that you please use respectful language at all times.
We thank you in advance for your compliance.
Kindly,
Aline Urkumyan
More vendor management tips
Looking for more tips on working with vendors? Check out 9 ways to build stronger relationships with your vendors, and connect with other private service professionals to swap tips anytime, anywhere in the Easemakers community.
Plus, manage all of your vendor contracts, projects, communications and more with Nines, the modern platform for household and estate management.