Nines
An estate manager's search for one go-to platform
Running an estate is a balancing act — but you shouldn't have to juggle so many tools to get the job done. See how this estate manager found one home for all of her household's most important information.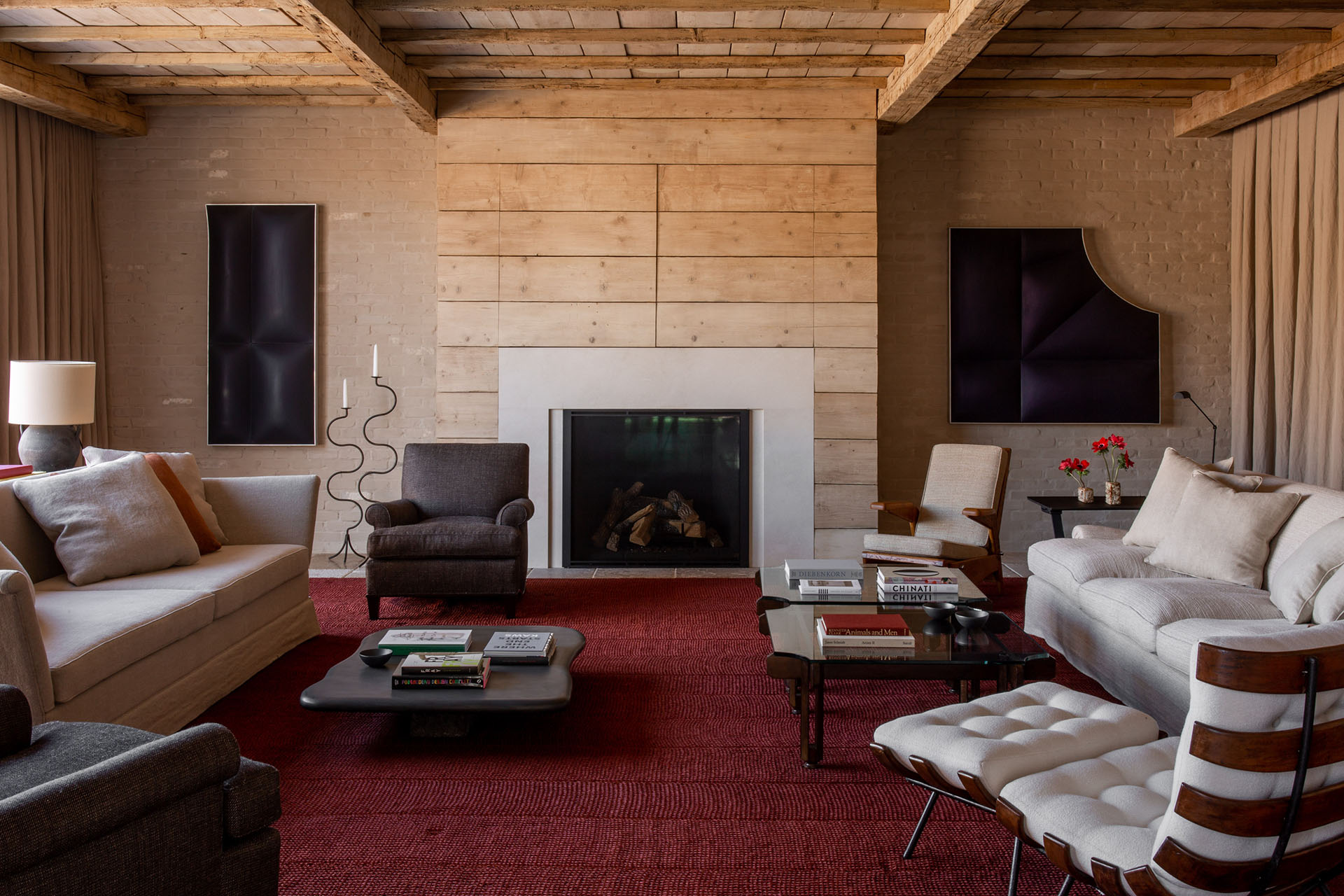 Jean's desk is buried in piles of papers.
As an estate manager in California, she oversees a 42-acre estate, including an 18,000 square foot main house, a guest house, a workshop, 9 staff members, a full-time landscaping service, and countless seasonal workers. She's responsible for maintaining a range of household standards, from maintenance to entertainment.
"And floral standards — flowers are a big deal at our estate," says Jean.
Jean tracks every detail. She keeps a log of maintenance that's been done around the house this year so she can look back later. She makes lists of everything her houseman needs to do this week and this season. She wants to build out a comprehensive manual for the estate, but hasn't been able to find the time. 
And after five years with her principal, the paperwork has become too much.
"My challenge was having so much information for certain aspects of estate management and not having a place to put it," says Jean.
First, she tried cobbling together a number of solutions to help her tame her pile of papers and make the information more accessible: Outlook for appointments, Dropbox for documents, Homezada for home systems, and Trello for keeping her maintenance man on track.
"I've had to go to four or five different programs, and that's a lot," says Jean, adding that Trello was too confusing and Homezada felt like it was built for real estate rather than estate management.
"It's chaos," says Jean. "You can't remember where you put things. There are times when I spend 15 minutes trying to find a document that I know I put somewhere, or it's still in a pile of papers that I haven't gotten to. And it's just frustrating."
After too much time wasted, and too many frustrating searches, she set out to find a better way — a go-to system for estate management.
"I've been researching, trying to find something where I can just put it all in one place, and know that it's going to be safe, accessible, and user friendly for everyone that works here at the estate," says Jean.
She kept three questions in mind during her search for a household management platform:
Can it handle what my principal wants out of a house manual?
Can it handle what I need to comfortably run this estate?
Is it a big enough platform for me to input all of this information?
When she found Nines, the first all-in-one platform for household and estate management, she knew she had found the tool for her. Now, she is organizing everything to do with the estate's employees, projects, vendors and more — all in one place.
"It's been a lot of fun going through it and onboarding myself to get the house back in order, and it's been leaving me with a sense of relief," says Jean. "I'm building something that's useful to not just me in the future, but what if there was another house manager, or an assistant manager that came on, I'm putting the information together for everyone that works here."
Moving forward, Nines will serve as the estate's digital house manual, a dynamic environment where Jean and her team can not only store information, but also manage tasks, projects, communication and more. She can easily keep track of maintenance, log vendor updates, and assign tasks to her houseman.
"I'm by nature a problem solver, and I'm a person that gets things done — I don't sit on things," says Jean. "That's why it's so important for me to have a quick accessible program to have my information right there in front of me."
She is inputting and categorizing all of the information that sits on her desk, making it searchable and accessible for anyone who needs access.
"Accessibility is so important because, as we all know, when our principals say they want something done, we want to get it done for them, because that's our job," says Jean. "We want to help our principals live in a comfortable home."
Having the information at her fingertips allows her to work faster and check more tasks off of her list.
"If I don't have the information in front of me, then I'm not able to efficiently do my job," says Jean.
Now, with the ability to find anything in seconds, she says she feels more reliable to her principal.
"It allows me to feel like there's stability in the house," says Jean. "It's like having a foundation, your foundation's good, the house is stable."
So far, she loves that Nines is simple, user friendly, and clearly built for households.
"It's classic, it's modern, it's easy on the eyes so you're not inundated with a ton of excess information," says Jean. "It's just kind of to the point, and that's what I like about it."
She spends half an hour every day adding new information to Nines. Right now, her favorite part is the ability to create zones, filled with pictures and relevant information about the different rooms and areas on the estate.
"I have a minimal staff and we do that because it's what works for my principal," says Jean. "Everybody works in a certain zone throughout the week. Zones help me keep everything organized and know that it's running properly, it's being cleaned, it's up to my principal's standards and that they're happy. At the end of the day, that's all I want — I want them to be happy."
Next, she plans to onboard her team. She says the fact that Nines is simple and user-friendly will help everyone work more efficiently.
"The easier it is for us, the better it's going to be for everyone in the future because it will allow us to inform each other faster," says Jean.
Already, she's sharing feedback with the Nines team, and she's excited to test out new features.
"I really am thankful for the passion that everyone at Nines has for this program because it's something that has been long needed," says Jean. "It's so cool to be part of it at this level."
She's also an active member in Easemakers, the community for private service professionals run by the team at Nines. The community gives members like Jean a place to connect with other estate managers, ask questions, and learn from each other.
"I love Easemakers, I feel like it's my little indulgence during the day — I'm going to go sneak away and see what everybody's saying," says Jean.
With more support and a new home for all of the information she's kept in her head (and on her desk) for too long, Jean has found peace of mind.
"I'll be able to see what I have to do for the day without having to worry that I'm missing something," says Jean. "Before I go to bed at night, I have to turn my brain off. Otherwise, I'll be thinking, this is what I have to do in the morning, this is what my principal needs. I'm just so excited to finally have something where I can just go to it and know that Nines has got it covered."
Now, she can go into every day feeling ready for whatever comes her way.
"I've got my daily lists in front of me, I've got my vendor appointments in front of me, I've got the information needed for those vendor appointments in front of me, I've got answers to the questions that my boss had from her last email in front of me," says Jean. "It's fantastic."
Want to see how Nines can help you streamline your household management? Schedule a demo today.
Jean's last name has been removed from this story to protect her privacy.