Household Management
Why every household and estate manager needs a system for 2023
As an estate manager, you're an expert at making other people's lives easier. But what about your life? Here's the 1 tool every estate manager needs to work smarter, minimize frustration, optimize performance, and save time in 2023.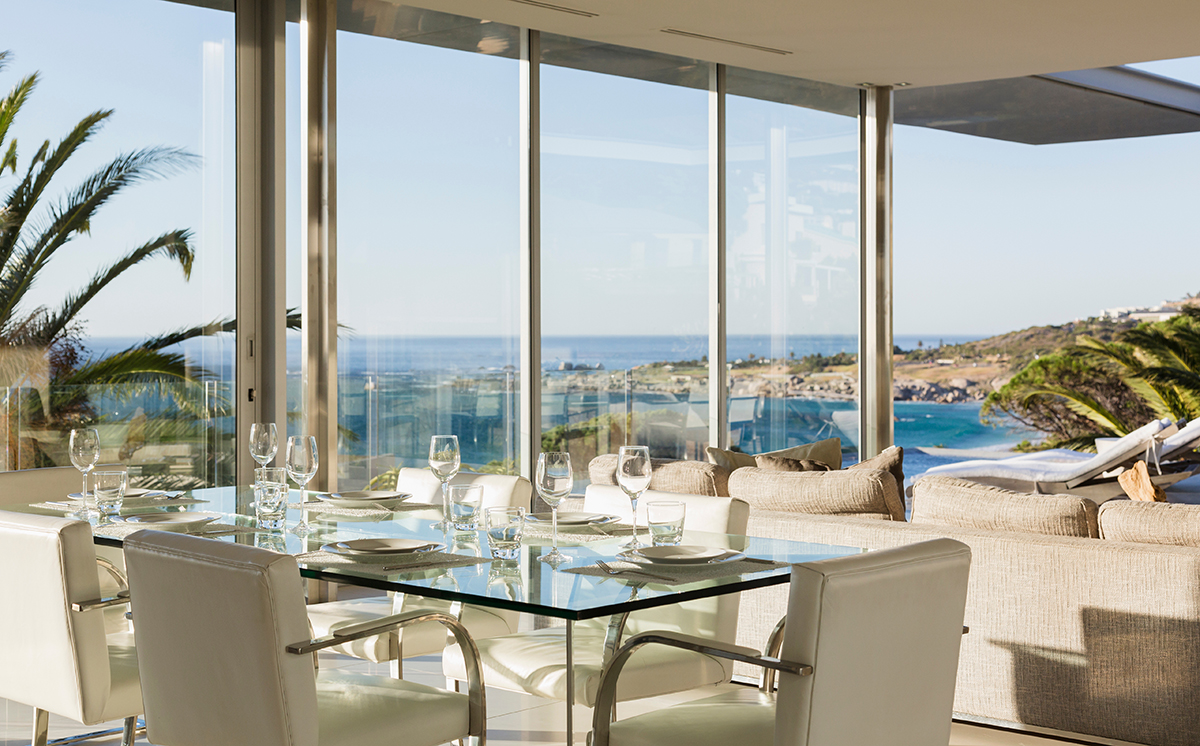 When you take on the role of an estate manager, you become the one go-to person for every question. You know the in's and out's of every home system, you have a contact list of vendors for every imaginable problem, and you're always ready to make the impossible possible.
But how do you manage it all?
Every household and estate manager needs their own go-to place to get work done. You deserve support, and a system that can keep up with you. As you tackle every problem that comes with the complexities of running a high-net-worth household, you should have a sidekick that keeps you organized, that always has your back, and that can take work off of your plate.
Here's why:
Your time is precious. Having a system that helps you streamline operations and work smarter allows you to save time and money. With an organized system, you can focus on the projects that matter most, and make more informed decisions that ensure the estate is operating efficiently.
You are the CEO of the household. As the estate manager, you're responsible for making sure nothing slips through the cracks. While most estate managers are fairly super-human when it comes to keeping everything in their heads, you deserve a system that helps you keep track of everything on your plate and automate processes that shouldn't take so much of your time.
You deserve better backup. Burnout is a growing problem in private service. With the right tools and support systems in place, you can find peace of mind, and turn a chaotic workplace into a sustainable, healthy environment (for you and your staff).
So, how do you decide on that one go-to place? How do you find a platform that can serve as a central operating system for your household? And how should you use it to make life easier for your principals, your staff and yourself?
Let's break down what to look for in a go-to platform for estate management.
Full disclosure: At Nines, we're on a mission to make life easier for households and the private service professionals who support them. Right now, we're building best-in-class technology designed for estate managers and HNW clients. We'd love for you to check out our platform and join us in shaping modern tools for estate management. Either way, we hope these tips will help you find the tool that's right for you.
What to look for in your go-to platform for household and estate management
Ease of use
Let's start with a simple truth: people won't use a tool that isn't easy. And your job is complicated enough as it is.
If you're looking for a single platform to be your one go-to place for managing all the details of estate management, it needs to be easy to use.
When you log in for the first time, ask yourself, do I feel overwhelmed by complex functionality, or does it feel simple and familiar? Does it feel like it's built for me?
If you're planning to use your estate management system to collaborate with other household staff members (who might be less tech-savvy), ease of use and intuitive, simple design become even more important.
Potential to reduce work
The right software platform should take work off of your plate rather than adding to it. Of course, whenever you start with a new tool, it will take a little bit of work to get up and running, but over time, that work should pay off in far more hours saved.
With some project management tools, you may have to start from scratch, putting in hours of work to tailor them to your needs. Meanwhile, property management software and household management management apps may be specifically designed with your needs in mind. A tool that's built specifically for estate management will give you a head start, with an intuitive layout and templates for managing routine tasks, like housekeeping or maintenance tasks. Plus, you might even gain new ideas or expertise just because a tool is built by experts in the field.
Beyond the basics, a modern estate management system will be able to send you reminders and notifications, and help you automate certain processes and workflows. For example, if you create a task or a checklist once, you should be able to easily reuse it in the future. Or, you should be able to set a routine task to recur again and again.
The right tool will make the work you're already doing easier (even more enjoyable!).
Bases covered
Every estate is unique, and every estate manager is unique. Your challenges change every day, which means your needs change every day. With all that said, it's hard to imagine any one tool could be the perfect estate management system, built with all the bells and whistles you could ever imagine.
That's why it's important to find a tool that covers your bases. Before you start looking at platforms, write down what's most important to you. Do you need a tool that helps you organize property information, keep track of all your vendors, and manage tasks and checklists? Write down those priorities. Then, measure each platform against your needs. If it covers your bases, then it can be your one go-to place for getting work done.
Bonus: Look for platforms that are open to incorporating your feedback. Does a tool meet most of your needs, minus a few features you'd love to see in the future? Share your notes! The best software platforms incorporate their users' feedback into the product.
Mobile access
You're always on the move, and you need a software solution that gives you real-time updates and quick access to information.
Let's say you're on-site with a vendor. You might want to log something that happened or run a quick search for answers on your phone. You might want to take a photo of their progress and store it away for future reference. Or, you might want to create a task with a maintenance request for your houseman.
Your go-to platform should have a mobile app (or a mobile-friendly web-based version) so you can get work done from your phone. Look for cloud-based platforms you can access anytime, anywhere, from any device.
Support
The right household management solution should be easy to use, but even so, it's nice to have someone to call when you have a question.
Look for tools that offer onboarding support to help you get set up the right way from the beginning. Self-service resources (like guides or videos) are a great start, and an on-call customer support team is even better.
The best software platforms exist to help you reach a particular goal, so look for companies that invest in supporting you every step of the way.
Control
The right system can help you streamline your own work and collaborate with your team, but you should be able to control who can see sensitive information.
Look for a platform that offers layered permissions settings, so you can collaborate with household staff and vendors, without losing control of information.
Security
One of the big benefits of using a system rather than spreadsheets and text messages is that you can maintain control of an estate's information, even as people come and go.
In the case of an emergency, you can quickly revoke someone's access to information, and you don't have to worry about private information falling into the wrong hands.
Beyond that, a system that's built with security first allows you and your principals to feel peace of mind, knowing that the household's information is protected and backed up in a trusted system.
Ready to get started?
At Nines, we're building a tool with all of these values in mind. Our household and estate management software is built specifically for estate and household managers, personal and executive assistants, and any other private service professionals who help manage homes. And every day, we're working directly with our clients and our Easemakers community to find new ways to support the private service industry.
Want to learn more? Reach out to our team for a demo of the platform, and fill out below form to receive a one-pager designed to help your principals understand why you need a system for streamlining households and estates.
hbspt.forms.create({ region: "na1", portalId: "8062554", formId: "d57e13d3-0a9a-455a-827f-6c46de6c5ab1" });
Plus, check out more resources for private service professionals: