Household Manual
The ultimate guide to household manuals
A household manual keeps your home running smoothly. But what exactly goes into building one? Does everyone need a manual? And how do you get started? Here's everything you need to know about building a house manual that will change your life at home.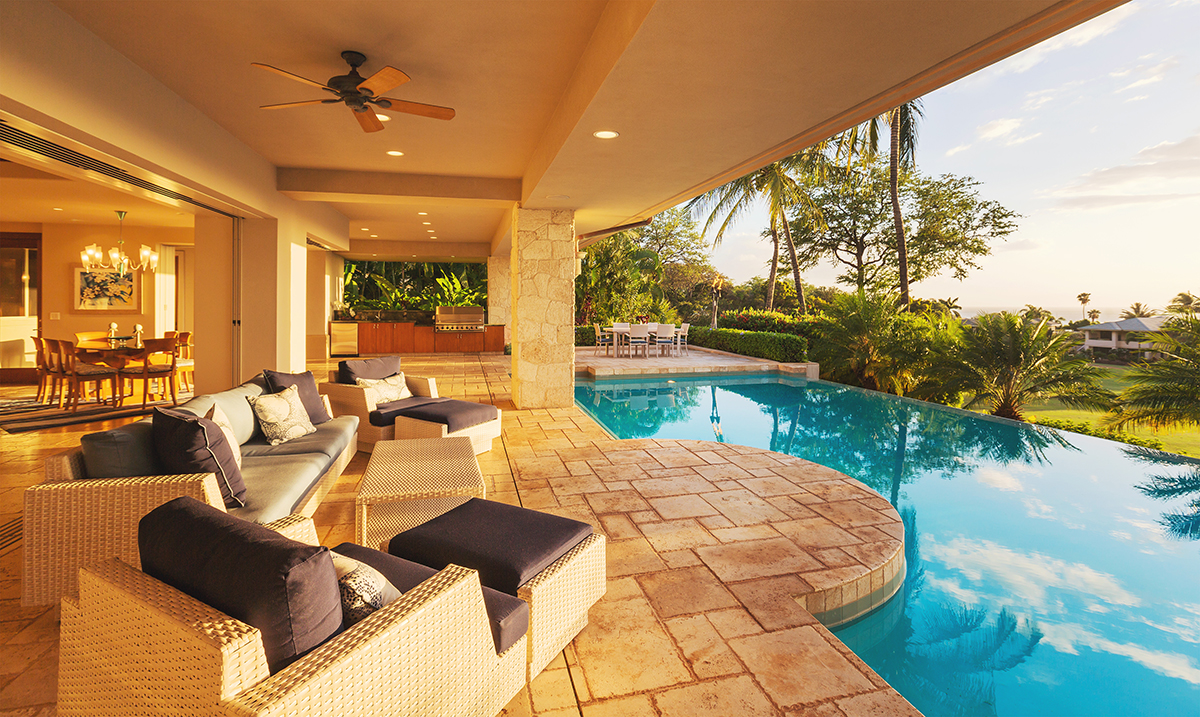 Every week, your household faces a number of different challenges, for example:
You hired a new housekeeper, who needs training, a daily housekeeping checklist, and a signed NDA.
You're hosting some friends for dinner, and you need to know their allergies and dietary restrictions.
The seasons are changing, and you need to find your notes from your last conversation with your landscaping vendor.
You didn't buy your dream home to take on the full-time job of managing it, but all of these details can get overwhelming.
And that's where a household manual comes in.
What is a household manual?
A house manual is a playbook for your home, covering everything from wifi passwords to housekeeping checklists. It helps you train household staff, document what needs to be done on a daily basis, and keep everything running smoothly.
When you have a question, the house manual should have the answer. How do I turn off the water? What's the plumber's phone number? Where are the first aid kits? It's all there.
Whether you're just managing the day to day, or looking for quick answers in an emergency, your house manual can help you overcome any challenge.
Who needs a household manual?
Experienced private service professionals know that an estate manual is critical to running a large estate. You simply can't manage all those moving parts without one centralized guidebook for managing the household.
But housekeeping and estate management expert Marta Perrone says every household needs a manual, regardless of the number of residents, properties, or staff members they might have.
"A manual is mandatory," says Marta. "There has to be something in place for everybody to understand all the moving parts to be able to run a house seamlessly. You need it to create order, and the risk is chaos."
Every household is complex, and every household can benefit from the order a house manual brings. But as complexity increases, so does the need for a manual.
A house manual is especially useful if:
You have a lean household staff. Efficiency is critical when you're working with a small team, and a house manual helps you make sure nothing slips through the cracks.
You have a large household staff. When you have a number of people working in one household, it's critical to have a manual to keep everyone on the same page.
You have more than one home. Each property comes with a huge range of documents and details, from maintenance schedules to vendor contact information, and a manual makes it easy to keep track. The amount of time you save searching for information when it matters will be immense.
You have a guest property. Whether you're hosting your own VIP guests or offering short-term rentals to Airbnb guests, you need an easy way to share welcome messages with house rules, wifi codes, arrival and check-in information, troubleshooting tips, contact details for the handyman, and clear instructions for using the coffee machine, adjusting the air conditioning, logging into Netflix, etc. With a house manual, you can easily share a welcome letter, any emergency information, and any important notes for an excellent guest experience.
Whether you're a homeowner or a private service professional, a house manual can help you simplify household management and create a calmer environment in the home.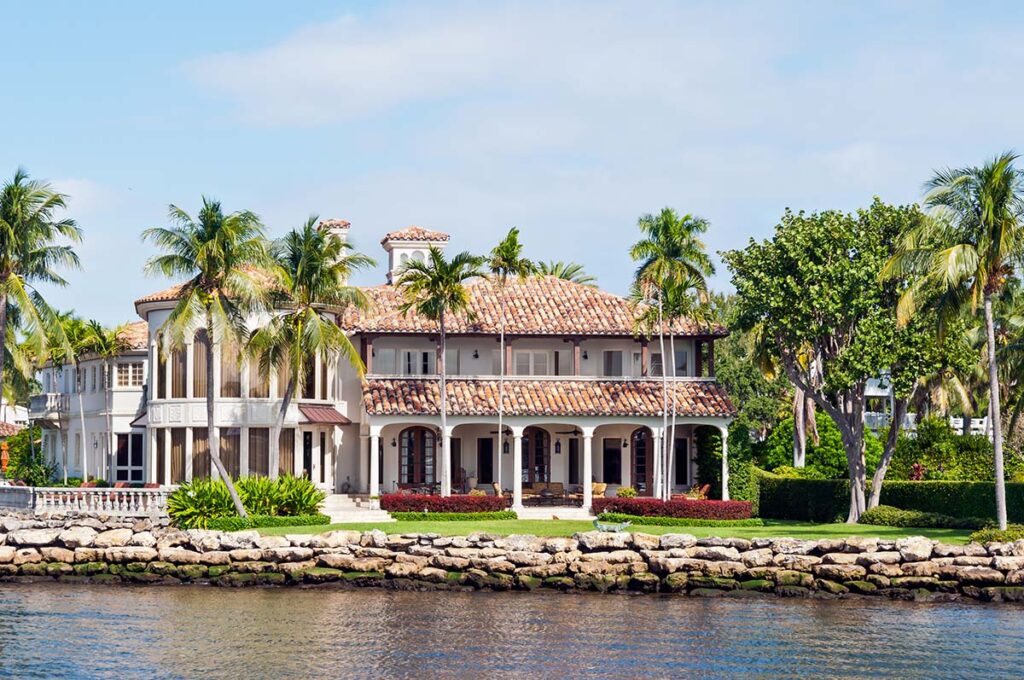 3 elements of an effective household manual
At Nines, we're on a mission to simplify and elevate household life. We believe a household manual should be dynamic, empowering and secure — so discerning households and the people who support them can live with ease.
Dynamic
In the past, your house manual might have been a Microsoft Word document, printed in a binder and placed in a drawer. While it's helpful to have all of the information in one place, this type of manual can't keep up today. Your household manual needs to be flexible, accessible, user-friendly, and easy to update.
We believe your house manual should be an interactive environment, rather than a static document.
When your manual lives in a connected, dynamic platform, you can access it anytime, anywhere, make changes quickly, and find answers in seconds. If you combine your manual with smart project management tools, you can turn data into action. Your notes can become tasks and checklists that you assign to household staff. And in a dynamic platform, you can follow along with progress in real time and get notified as work gets done.
Empowering
When a manual is a living document, it can empower both principals and private service professionals. A manual is critical to bringing a homeowner's vision to life — it clearly lays out preferences, standards and procedures, so your home feels exactly how you want it to feel. Meanwhile, a manual gives estate managers, house managers, and other household staff the guidance they need to thrive in their roles and provide the best possible service.
Creating a house manual might sound like a big project, but it doesn't have to be. Your manual should be a time saver — something that takes work off your plate, rather than adding to it. When you start with a smart household manual template, you can get a head start, build as you go, and customize it naturally over time.
The key is to start with a platform that works for everyone in your household. Nines household management software is built specifically for discerning households and private service professionals. It's organized according to industry standard best practices, and fueled by cutting-edge project management technology, to create a new approach to household management. Nines is accessible across platforms, so you can easily browse and search your manual whether you're at home or away. This flexible support system is even more valuable for household staff, who are always on the move, and for estate managers and household managers, who often carry immense responsibility on their own. With Nines, private service professionals can feel a sense of relief at the end of the day, because they'll be able to answer questions remotely — and maybe even take a vacation, knowing they've got the backup they need.
Secure
Perhaps the reason house manuals have lived in binders for so long is because a binder feels secure. But if you're keeping your manual in a printout, you can bet your personal information is going unprotected on your staff members' phones.
Too often, important household projects happen in text messages and email chains, all on the personal devices of your staff. What happens when that staff member takes a new job? Or if the phone that has all of the pictures of a renovation project gets lost?
We believe in making your household's most important information accessible and actionable, without compromising security. You need to manage your household's data, tasks and communication in a platform that you own, so you can maintain control (no matter who comes and goes), decide who can see and download information, and protect your household's sensitive details.
That's why Nines is built with security first. Nines lets you set permissions, and add extra layers of security with two-factor logins. But most importantly, it allows you to own your own data, and ensure continuity, no matter who comes and goes.
With a smarter manual, you can strike the right balance between moving quickly and maintaining your security.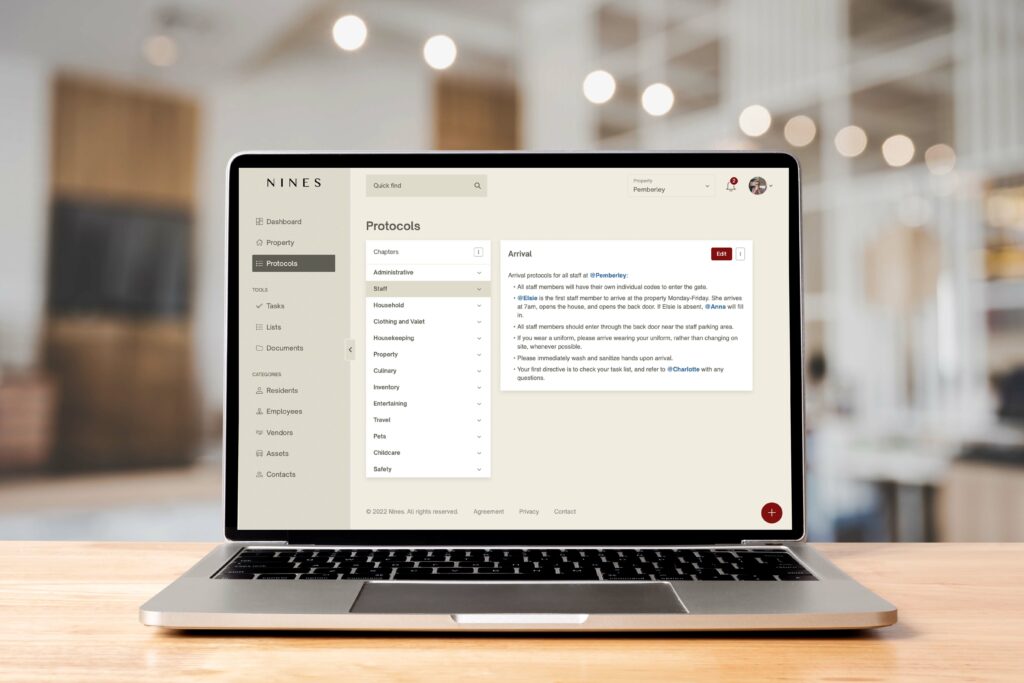 What goes into building a household manual?
If you're starting with a blank slate, building a household manual can be intimidating. We recommend starting with a list of high level categories, including:
Properties
Residents
Protocols
Staff
Vendors
Assets
Contacts
These categories form the backbone of your household manual. They are built into our household management software, to give you a jump start and to help you organize information in an intuitive way. Think of Nines as a pre-organized house manual template — a starting point that can be customized to meet the needs of your unique home. It has built-in expertise, with pre-loaded checklist templates for housekeeping, maintenance and more. Plus, Nines is more flexible than a paper manual, so you don't need to overthink the organization. If you upload a document under a certain property, you'll be able to see it on the property page and under documents. Or, if you want a quick answer, you can skip the browsing process and run a search to find what you need in seconds.
No matter what platform you use, keeping track of the information in these categories will help your household run seamlessly. Let's dig into each one.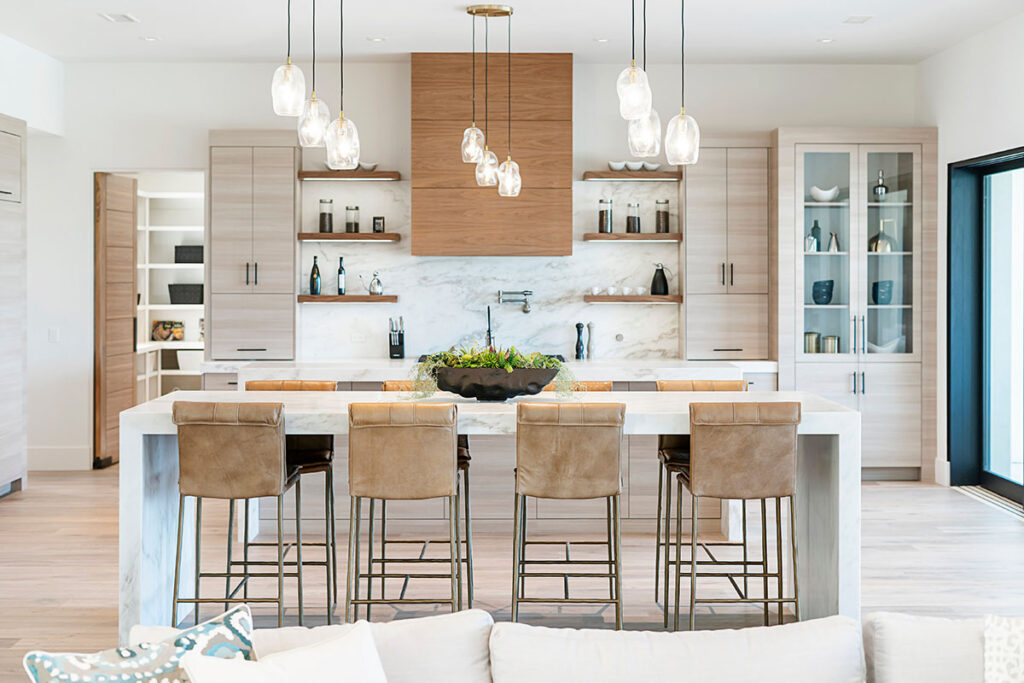 Properties
Property information is one of the most important parts of your house manual, and it's a perfect way to get started.
You'll want to include basic information, like the address, lot size, square footage, and date acquired. On top of that, you should include any information everyone on site needs to know, like phone numbers associated with the home, important accounts and passwords, gate codes, security system instructions, etc., as well as any emergency procedures.
You may also want to add important documents, like permit applications, deed transfers, and floor plans, as well as any details you need at your fingertips, like the number of bedrooms, the number of bathrooms, the roof material, etc.
It's helpful to break properties up into zones, so you can keep things organized and clearly communicate where work needs to be done. For example, if you have two housekeepers, you can give each one a task list in a specific zone, so everyone has a clear idea of what they're responsible for cleaning and maintaining. Or, you can communicate different setups or cleaning products for different zones.
Including zone information in your house manual helps new staff members learn your property and get a lay of the land. It allows you to clearly describe spaces and assets in your household, and easily find information when you need it. If your property information is organized by zones, you can quickly pinpoint details like the step-by-step instructions for operating the television in the great room, the exact location of the fire extinguisher, or the type of thermostat in the guest house.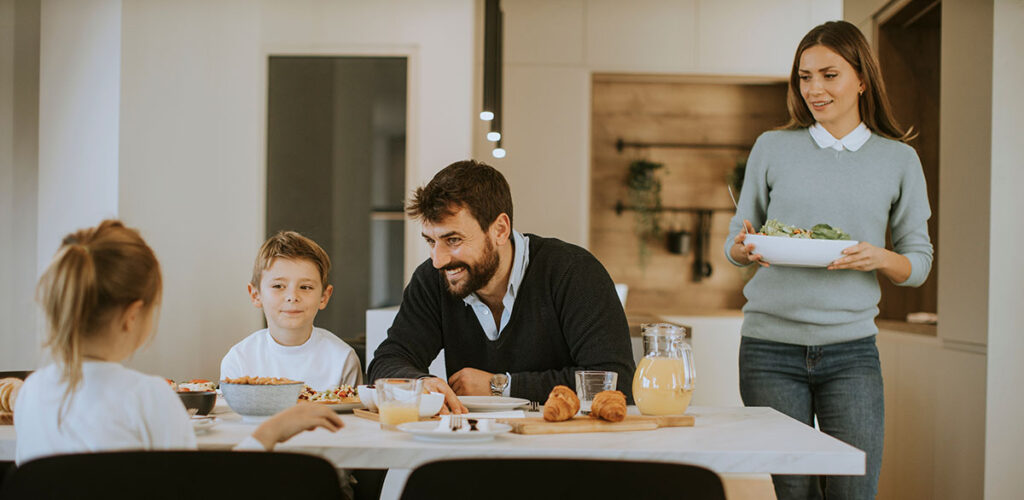 Residents
A house is not a home without the people who live there. Information about your residents is just as important as information about your properties.
Beyond obvious details like name, age, and contact information, it's important to document each family member's preferences and any important information everyone needs to know about them, for example:
Allergies and dietary preferences
Travel details and TSA pre-check information
Emergency contacts
Clothing and shoe sizes
You should also include any childcare, elder care or pet care information, as well as any relevant contacts.
Your household staff won't know how you want your home to feel unless you clearly outline what you want. When you take the time to communicate what's important to your family, you empower your staff to provide the best possible service.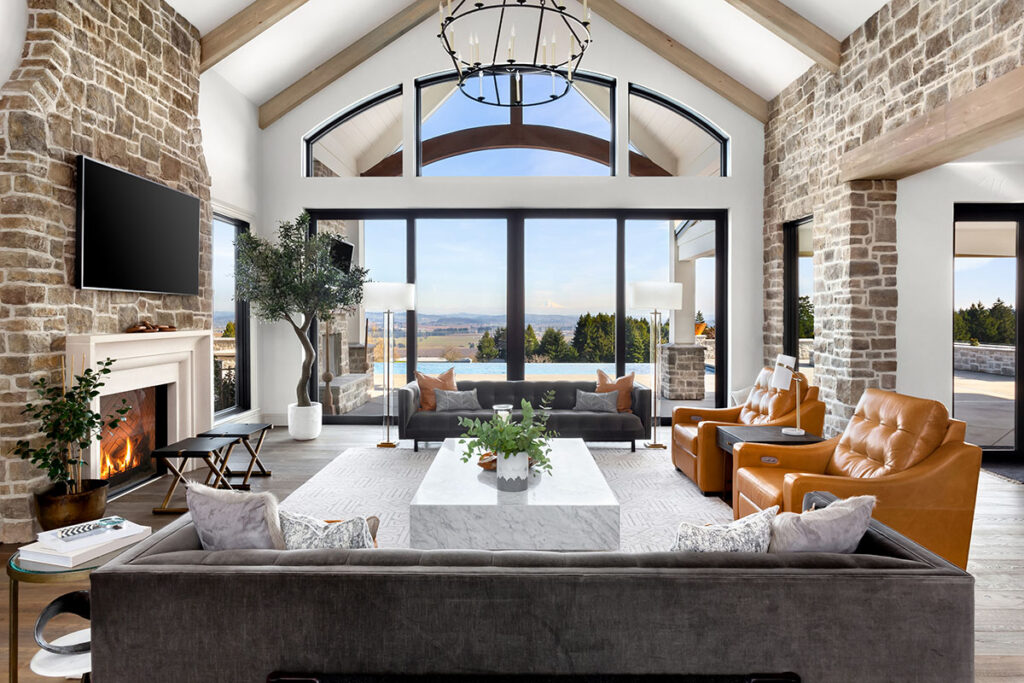 Protocols
Your household's protocols, standards and procedures are closely related to your properties and residents. They help you communicate everything from staff etiquette to entertaining standards.
Marta Perrone's standard list of protocols includes staff, clothing and valet, housekeeping, property, inventory and more. Her tried and true system is built into Nines, along with the ability to create your own custom chapters and sub-sections.
Whether you have one housekeeper or a large household staff, protocols help you clearly communicate how you want your home to feel. Do you want it to feel casual but tidy, or like a 5-star hotel? Should family dinner to feel formal or relaxed? Protocols help staff understand your expectations and the level of service you prefer.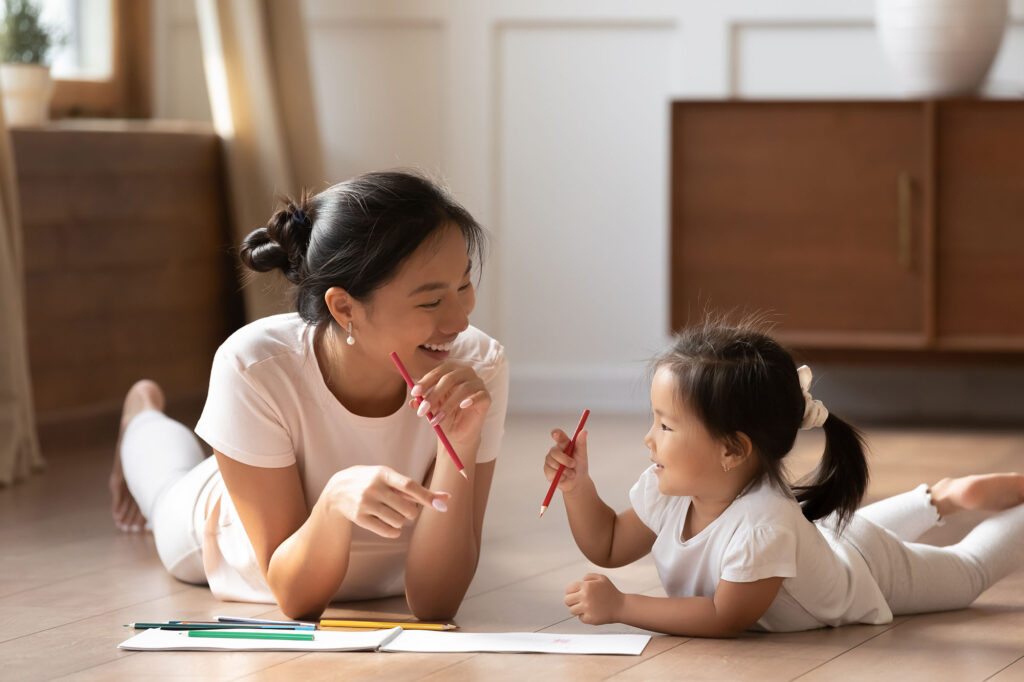 Staff
Whether you're a homeowner with one housekeeper and a nanny, or an estate manager who oversees 20 household staff members, you need to keep track of all the details that come along with household staffing and managing people.
Who handles laundry care? Who goes to the grocery store and shops for household supplies? What's the phone number for your property manager? With a thorough staff section, you and your household staff will have a clear understanding of who's responsible for each task, and where to find answers when you need them.
Your house manual should include a range of information about each household staff member, including:
Contact information (cell phone, home phone, email)
Emergency contact information
Personal information, like birthday, names of spouses and children
Preferences and allergies
Role and responsibilities
Schedule
Payroll information
You should also add any relevant documents, like job description, non-disclosure agreement, and any other onboarding materials.
Over time, it's important to have an easy way to log any notes and changes, so you can keep track of time off requests, bonuses, gifts given, HR reviews, and more.
In Nines, once you add your staff, you can also assign them tasks and checklists, and follow along with their progress as they check things off their list.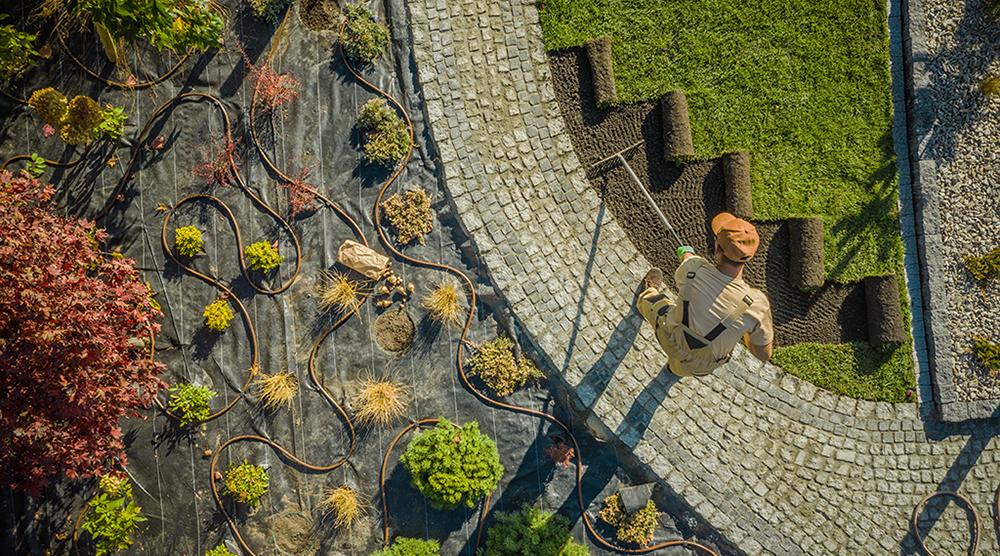 Vendors
Vendor management comes with a huge number of details, from contact information to contracts.
Your house manual should cover the basics, like the name and phone number for your main point of contact, your customer account number, and the vendor category (for example, plumbing, landscaping, audio/visual, catering). It should also include contracts and service agreements, NDAs, insurance information, certificates of liability, incident reports, and invoices.
But where a household manual can really help you manage your vendor relationships is in your ongoing logs. Whenever you work with a vendor, it's important to keep track of your conversations, progress, and payments. Logging every vendor interaction helps you keep a historical record of your relationship, so you can look back later as questions come up.
With Nines, you can easily share tasks with vendors — even if they don't have access to see anything in your manual — so you can hold them accountable, follow along with work as it's completed, and automatically keep a record of your projects together.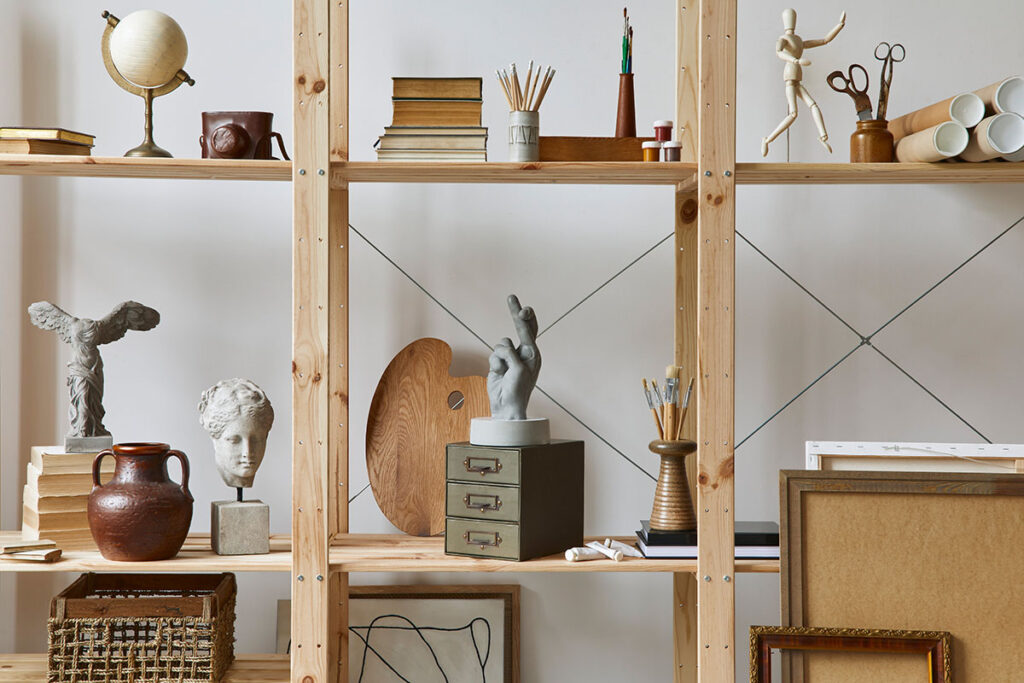 Assets
Your household manual can help you maintain your household's most valuable assets, whether your home is full of fine art or vintage cars. It can also help you manage your equipment and inventory, helping you document everything you need to know about your appliances, your wine cellar, and everything in between.
Each asset comes with a mountain of paperwork, and when you keep it all in one place, it's easy to find — and to act on.
Your house manual can help you keep track of:
Cost and current valuation
Purchase date
Associated vendors
Registrations, titles, warranties, certificates, and other important documents
Serial and model numbers
Insurance policies
And once all that information is in one place and connected to project management tools, you can use your house manual to manage maintenance schedules, set reminders, and even automate recurring tasks.
Keeping your assets well organized allows you to protect them and minimize the risk of damage.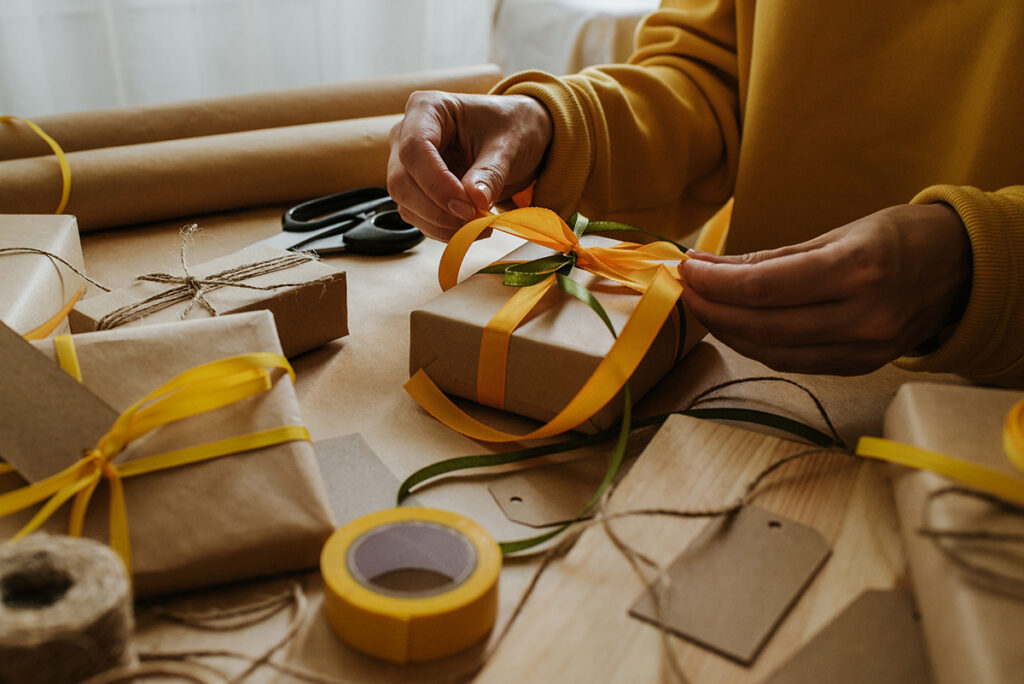 Contacts
Your household manual can also help you organize your household's contact list, from neighbors and local authorities to extended family members and close friends.
You need an easy way for everyone to find important contact information, as well as information about your contacts, like their personal assistant's phone number, their dietary restrictions, and any relevant notes on your relationship. For example, your estate manager may need a complete contact list for your annual holiday card, or your chef may need to know your guests' allergies before planning the menu for Thanksgiving.
Treating your manual as a living document is especially helpful when you're managing contacts, because it allows you to track gifting, visits, and more.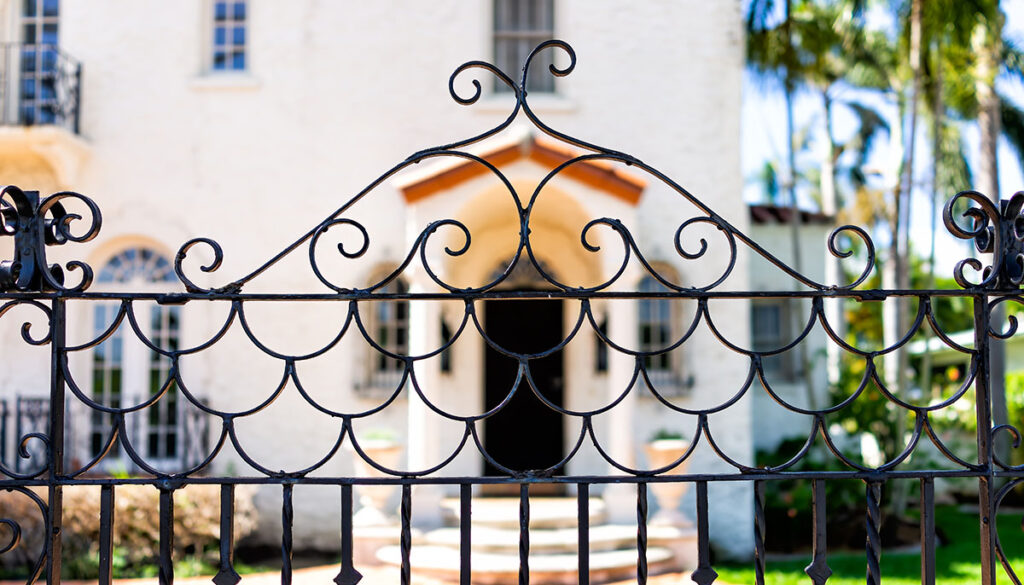 Who should have access to your household manual?
Anyone responsible for managing your household should have access to your house manual.
As a homeowner, you want to have quick access to details like your Netflix passwords, or the location of your water shut-off in the case of an emergency.
Meanwhile, your house manual is a critical day-to-day tool for your household's leadership team, like your estate manager, household manager, or personal assistant.
But what about your housekeeper or your nanny? What about your vendors?
Certain information should only be shared with family members and your most trusted household staff members. And that's why, with a dynamic manual in a platform like Nines, you can decide who can see different pieces of information.
For example, you can share your property information and vendor contacts with your property manager, but keep assets hidden. Or, you can share specific tasks and checklists with your housekeeper or your landscaping vendor, without giving them any visibility into your house manual.
The key is to share only the information that helps your household staff and vendors get their work done, in a way that works for them. When you give them easy mobile access and user-friendly tools, you help save them time, rather than adding unnecessary work to their plates.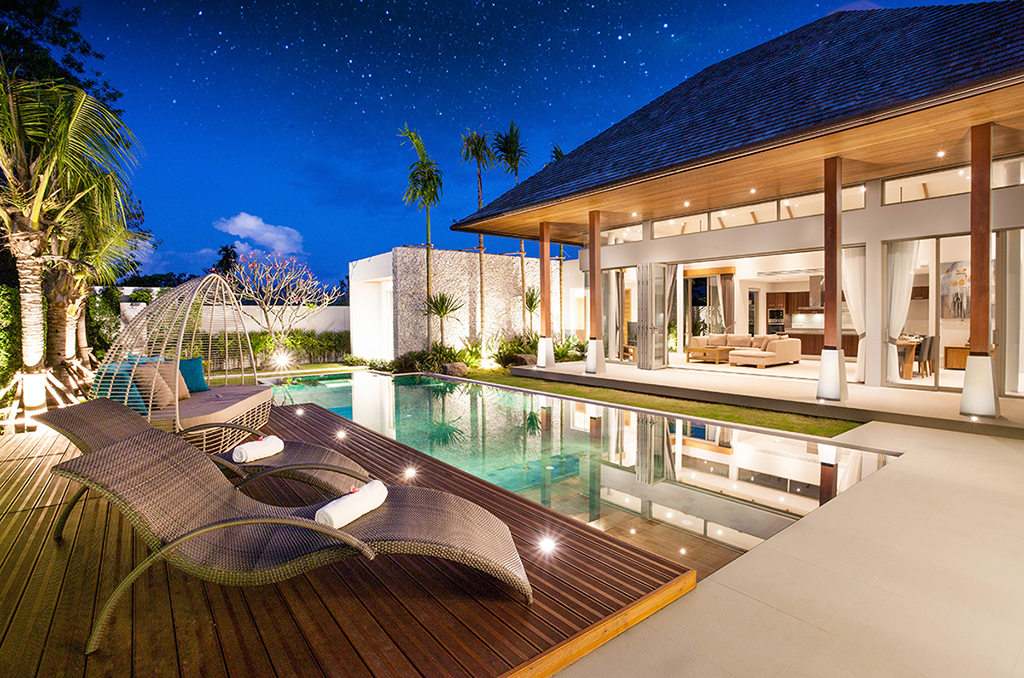 3 steps for getting started with your house manual
How do you build a house manual? At Nines, we recommend three easy steps for getting started. Whether you're using our household management software to organize your manual and manage your tasks and checklists moving forward, or you're just starting out with an old-fashioned paper manual for now, these tips will help you take on the challenge.
Step 1: Collect relevant documents and details
Start by gathering all of the important documents and details you can get your hands on — but don't get overwhelmed. You don't have to find everything today.
We recommend starting with properties and people. Adding some photos of your property, outlining your zones, and including some details like square footage and acreage will help you get a lay of the land from the very beginning. From there, listing out your residents and staff members, along with some high level details (like contact information) will help you put faces to your manual.
Already, this is a great start, because you're adding information you'll use all the time — which brings us to our next step…
Step 2: Prioritize what you're working on today
Building a manual can feel like a big project on your to-do list, but that defeats the whole purpose. The goal of the manual itself is to help you save time and check things off your to-do list.
Shift your mindset by prioritizing the projects you're working on right now. Add the vendors you're working with this week, the documents you search for all the time, tomorrow's list of tasks.
When you start by adding the information you're actively using, or that you use all the time, you start to save time and see value in your manual right away.
Step 3: Add to your manual over time
Now, your manual is a living environment, which means you're working in it every day, using it to get work done, and keeping things updated as you go.
Adding to your manual little by little over time allows you to focus on what's important, without spending hours at one time inputting a huge amount of data you may never use.
Every day when you do your walk-throughs, log your notes so they're searchable later. Whenever you go back to your paper address book, add the contact to your manual. When the dishwasher breaks, take notes on what happened, keep a log of any repairs, and set a recurring task for regular maintenance. When you take on a new project with a vendor, upload the contract, and manage all your tasks and communications through your Nines account so you can keep a historical record automatically.
If you take this iterative approach to building your manual, it won't be done in a day — and it shouldn't be. That kind of project adds work to your plate, and you're striving to save time. Instead, spend time on what matters most, and set yourself up to make life easier now and in the future.
Need help building your household manual?
Whether you're looking for a head start through a smarter house manual template, advice from an expert, or extra hands to take on some of the work, Nines can help you streamline your household. Start a conversation with our team to see how a new approach to household management can help you live with ease.
Looking for more insights on household management? Check out some of our most popular resources:
Explore a new approach to household management
Get started