Household Employment
How to find a private housekeeper for a high net worth household
Finding the right housekeeper for a high net worth household can be challenging, and today, the market is more competitive than ever. Here, you'll find everything you need to know, from job descriptions, salaries and benefits, to the questions the experts always ask in the interview process.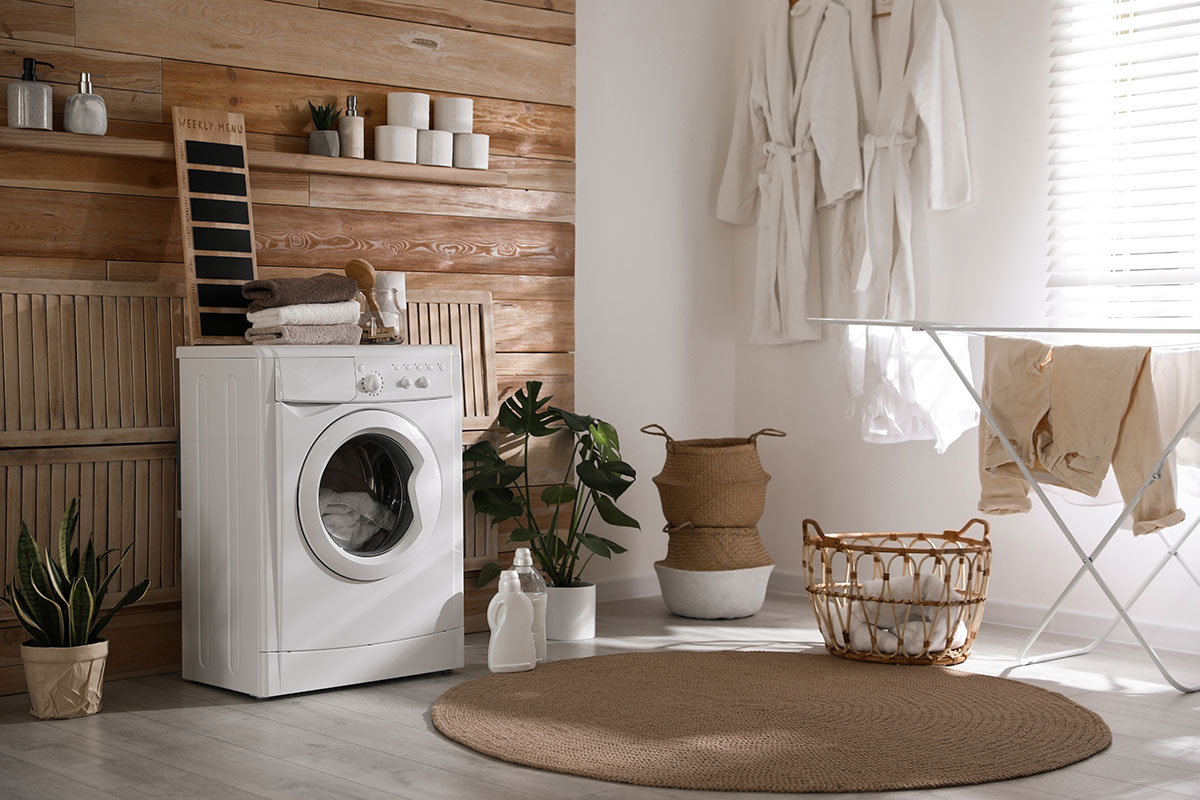 You're looking for a great housekeeper — but where to start? And, once you find the right person, how do you set them up for success and longevity?
Below, you'll find an ultimate guide to hiring a housekeeper for a high net worth household, answering all your questions and drawing on tips from the experts, including Housekeeping and Estate Management Consultant Marta Perrone and members of our Easemakers community — the premier community for private service professionals in management positions.
We hope these tips help you find the right fit! Want to learn more about hiring the right people, setting household staff up for success, and creating calm in a complex home? Check out our on-demand webinar, 5 Steps to Overcoming Unmanageability and Streamlining a Chaotic High Net Worth Household.
What to include in a private housekeeper job description
Before you start writing a job description for a housekeeping role in a private home, you should answer a few questions:
Is this a full-time housekeeper position or a part-time housekeeper position?
Who will the housekeeper report to? This might be the homeowner, the house manager or estate manager, or an executive housekeeper
Do you need a live-in housekeeper?
Next, you should consider which housekeeping duties are a priority for the household. The housekeeper's responsibilities can include deep cleaning high traffic areas of the house, light cleaning and straightening other areas, dusting, vacuuming and mopping floors, washing dishes, doing laundry, ironing, changing bed linens, and restocking toiletries.
They may also clean and organize closets, cabinets, and drawers, and take care of special items like antiques, artwork, and delicate fabrics.
Think about the specific needs of the home, and be as detailed as possible. Do you want them to use eco-friendly cleaning products or a specific type of cleaning equipment? Does your home have special features that require daily care? If your home is full of antiques, and your housekeeper will need to polish furniture on a regular basis, mention that. The more specific you can be about your housekeeper's cleaning duties, the better.
Housekeeping and Estate Management Expert Marta Perrone says knowing your expectations up front can make all the difference. Here are her go-to questions to ask yourself during the hiring process:
What is your standard for cleanliness — do you want the house perfect at all times and managed like a 5 star hotel?
You also need to know the number of hours required for this person to handle the job alone; what is the square footage of the property and if it is above 8,000 sqft, do you need additional help?
Will your housekeeper do all the laundry too? How many people are in the family that require laundry care?
Will nannies help with the children's rooms and laundry, or is the Housekeeper doing everything?
"It's all about knowing the parameters," says Marta, adding that this can help you determine the housekeeper's schedule, as well.
"If you want someone to clean dishes after dinner and leave the kitchen sparkling, then a later schedule is best (10-6 or 11-7), but if there is a chef who cleans after him/herself, then perhaps this wouldn't be needed," says Marta. "If you want a person to come in early and leave earlier in the day, so that the family can be alone together in the afternoons, then hire 7-3 or 8-4."
Don't know how many housekeepers you should hire to care for your home? Marta's formula is 1 housekeeper for every 4,500 square feet.
Once you've outlined your list of responsibilities, it's time to think about experience. Are you looking for an executive housekeeper, who will oversee a team of other housekeepers? Are you looking for someone to clean the house on their own, or to fit into a team of other housekeepers? The answers to these questions will help you determine how many years of experience you should ask for, what kinds of housekeeping skills you should mention in your job posting, and the salary and benefits package you should offer. For the purpose of this post, we'll focus on a typical private housekeeper, rather than a more experienced housekeeper who would oversee a team.
Housekeeper job description template
Here's a basic sample job description for a private housekeeper. Feel free to use this as a starting point, but note that you should tailor it to your unique household, and add as much detail as possible, as we discussed in the last section. Want a printable version? Download the housekeeper job description Word doc template here.
Job Title: Housekeeper
Reports to: Household Manager
Schedule: [full-time or part-time, hours per week, days and hours]
Position Overview:
We are seeking a professional housekeeper to work in a [X square foot] private residence in [city, state]. The ideal candidate will be detail-oriented, organized, and able to maintain a high level of cleanliness and order throughout the home. The housekeeper will report to the Household Manager and work closely with other staff members to ensure the smooth operation of the household.
Housekeeper Responsibilities:
The housekeeper will be responsible for the daily cleaning and upkeep of the home, including all living areas, bedrooms, bathrooms, and common areas. This includes:
Cleaning rooms and tidying common spaces
Cleaning and sanitizing bathrooms, including toilets, showers, bathtubs, countertops, and sinks
Disinfecting surfaces
Dusting surfaces and baseboards
Sweeping, vacuuming and mopping floors
Making beds and changing linens
Cleaning and sanitizing kitchen surfaces
Washing dishes
Maintaining the cleanliness and organization of all closets, cabinets, and drawers
Washing windows
Monitoring household supplies and ensuring that all necessary items, such as cleaning supplies, toiletries, and household items, are stocked and replenished when needed
Preparing guest rooms for visitors
Occasional grocery shopping, with credit card and car provided
Housekeeper Requirements:
Previous Experience: The ideal candidate will have at least [X-Y] years of experience working as a housekeeper in a private residence.
Attention to Detail: The ideal candidate will have a strong attention to detail and be able to maintain a high level of cleanliness and organization throughout the home.
Communication Skills: The ideal candidate will have strong communication skills and be able to work effectively with other staff members and household occupants.
Physical Ability: The ideal candidate will have the physical ability to perform the necessary cleaning and maintenance duties, including lifting and moving heavy objects and standing for extended periods of time.
Professionalism: The ideal candidate will be professional, discrete, and respectful of the privacy and security of the household and its occupants.
Education: A high school diploma or equivalent is required for this position. Additional education or training in housekeeping or hospitality is a plus.
Compensation:
Salary [or hourly rate] for this position will be competitive based on experience and qualifications, within a range of [$X-Y]. This is a full-time position with benefits, including health insurance, [X] paid vacation days, [X] paid sick days, and retirement savings plans.
Formal background check required.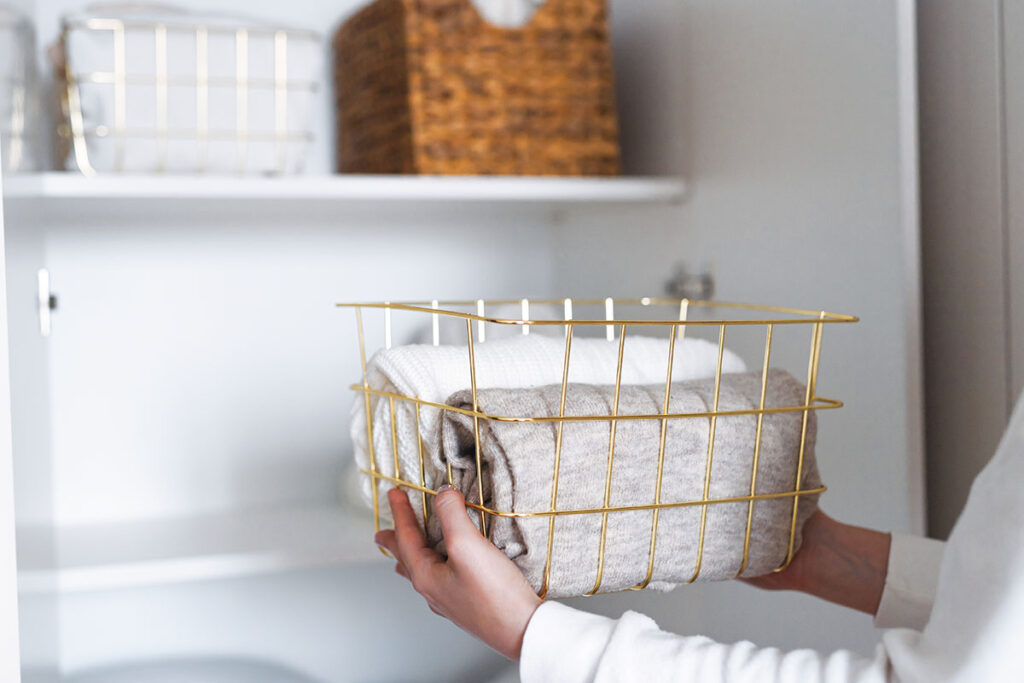 How to determine your private housekeeper salary and benefits
The right salary and benefits package for your private housekeeper depends on the candidate's housekeeping experience, your location, and the scope of the housekeeping position you're offering them.
According to new data from Morgan Stanley and Botoff Consulting's Estate and Household Compensation Survey, which dug into responses from 302 participating families and family offices across the United States, the average total cash salary (including base pay, plus bonuses) for a housekeeper is $77,913 for an average of 34 hours a week, and for an executive housekeeper is $95,041 for an average of 46 hours a week.
While this is a helpful benchmark, the market may be different where you live. Check out the full report to get a more detailed breakdown of the salary data, or talk to your household staffing agency about what's competitive in your area.
When it comes to benefits, competitive healthcare coverage, 10-15 days of paid time off, and retirement benefits are table stakes. Full-time housekeepers may be offered on-site housing, or other housing benefits. We asked expert estate managers from our Easemakers community to share their favorite benefits to offer housekeepers and other household staff, and they mentioned wellness stipends, transit benefits and travel perks, and personalized benefits tailored to each individual. Looking for ideas? Check out 9 benefits to retain your best private service professionals.
Questions to ask when you're interviewing private housekeeper candidates
Even if you have a clear idea of what you're looking for, it can be difficult to find the right person who's not only a good housekeeper, but also a good fit for your household. We asked the experts to share their favorite questions to ask when they're interviewing housekeeping candidates.
Kiandra Gaines, a Lifestyle Manager in Texas, always asks candidates about the type of housekeeping experience they have — would this be their first time working full-time in a private household? Do they have experience in the hospitality industry or in a corporate setting? Have they worked for a house cleaning services company? While domestic housekeeping experience and an understanding of the unique work environment of a private household are important, varied experiences can lead to unexpected benefits for your household.
Tejai Singh, a Managing Director and Chief of Staff in California, always asks, "What are some of the projects you do for deep cleaning when the principals are out of residence for extended periods?" An all-star housekeeper will know how to fill their free time.
She also says to find housekeepers who are "cleaners" rather than "tidiers."
"True cleaners are very detailed oriented and assess each room ceiling to floor, inside out of everything, and will walk you through how they would tackle cleaning a room you are in, or an imaginary room such as a kitchen if you're not conducting an in-person interview," says Tejai. "A tidier won't usually think to take a photo prior to moving things before cleaning them so they can replace items without the items looking disturbed and will move items around in a way they think they would place them."
Meanwhile, Marta Perrone asks, "what's the one thing about being a housekeeper that you love the most?" She says this helps you understand exactly why they want the job.
"In that answer," says Marta, "you hopefully hear things like: I am detail-oriented and love to organize a house, I am a wonderful cleaner and cleaning is something I really love to do, or it excites me to see something sparkle."
Red flags and green flags to look for during the interview process
According to the experts, a slow nature, appearing unorganized, and bad credit are all red flags to look out for during the interview process.
But the biggest red flag is a negative attitude.
"When a housekeeper comes off with issues from the start, they will end up being a troublemaker for the team," explains Marta. "When others don't get along with this person, then there is no teamwork or camaraderie."
Marta's green flags? Hard working, good high energy, a positive attitude and flexibility.
Tejai's green flag is when a candidate gets specific during the interview process.
"A green flag is when they can walk you through a how-to, such as how to clean the grill and/or remove stains from cooktop burner rings," says Tejai.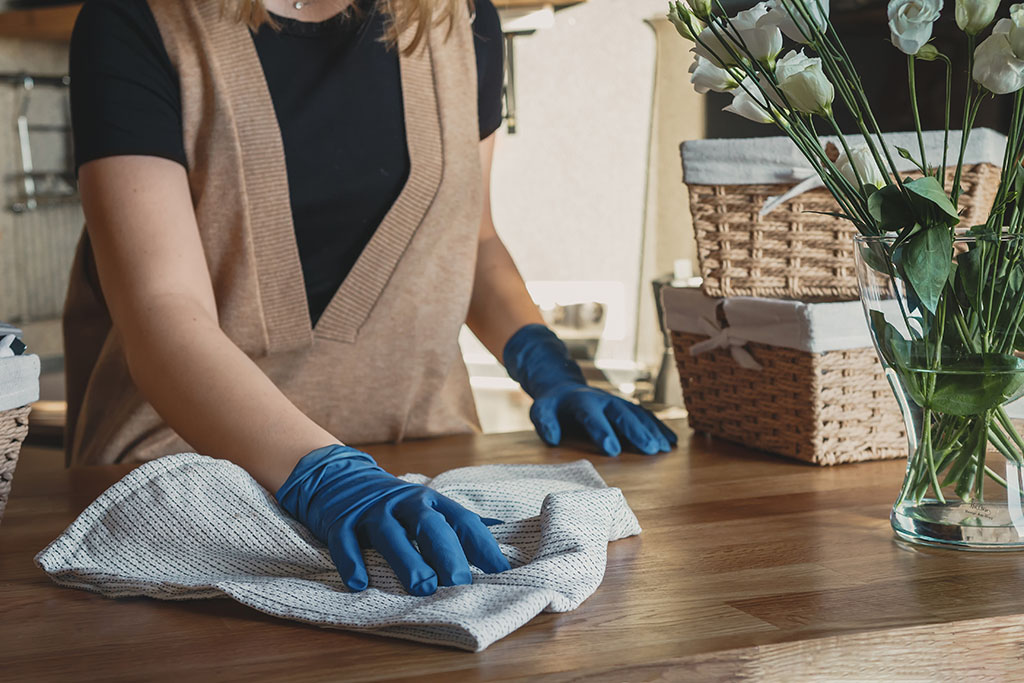 How to set your housekeeper up for success
By thinking about your expectations in advance, laying them out in the job description, and getting thoughtful about the questions that will help you find the right person for this role, you're already off to a great start.
Don't lose momentum now!
A strong onboarding will help you ensure that you set your new housekeeper up for success. This is critical, because without training and clear communications, they'll be set up for failure — and they may leave within weeks. And nobody wants to start this process all over again.
Marta recommends starting with an employment agreement — something you should have for all household staff. Make sure it states all the correct details regarding paid time off, vacation (including how to ask for it in advance), issues that would end in termination, wages/salary, payment terms, how to clock in and out (with extra training on how to do this properly if necessary), and who to contact with HR questions and issues.
Angela Salzano, a House Manager/Personal Assistant from New Jersey, says to lead by example.
"Determine the principal's exact wishes and perform them yourself, making note of how much time it takes you to compete," says Angela. "Once you are satisfied, take pictures of the end result. When training the staff, show them the pictures, pointing out anything in particular that needs special attention. Once you have done that, go step by step with the staff working alongside at first. Allow the housekeeper you trained to perform the task the next time, but also allow time in your schedule for corrections. You could even offer an incentive for more efficient use of time which would allow for the housekeeper to utilize any special insight they might possess in performing the task that could be shared at the next staff meeting."
Angela's tip hints at an important point: onboarding is not just a quick orientation, showing your new housekeeper where to find cleaning supplies and equipment. It's in-depth training on the unique aspects of your home, from the tools needed for each cleaning task to the culture of the family.
One of the most important tools you can give your new housekeeper is access to your household manual, which should include protocols around everything from what household staff should wear to job-specific directions, like how to make the beds according to the principals' preferences. The more information and direction you can give your housekeeper, the more likely they'll be to thrive in their new role — and the more likely they'll be to stay with your household for years to come.
Looking for more ideas around onboarding? Check out our guide to onboarding here.
Clean home, calm home
Having a clean home is perhaps the first step to having a calm home. But in a high net worth household, sometimes hiring a housekeeper is just the beginning.
Check out our on-demand webinar, 5 Steps to Overcoming Unmanageability and Streamlining a Chaotic High Net Worth Household, to get a roadmap for calming the chaos, and check out some of our other favorite resources for streamlining household operations below!
Still have questions? We've got you covered. Start a conversation with our team today to see how Nines can help you streamline your household, through our household management app and expert household management support.