Easemakers
[Easemakers Podcast E6] Building an effective household manual
Does your household have a manual that sets expectations and helps everyone on your staff succeed? Housekeeping and estate management expert Marta Perrone shares her secrets in the latest episode of the Easemakers Podcast.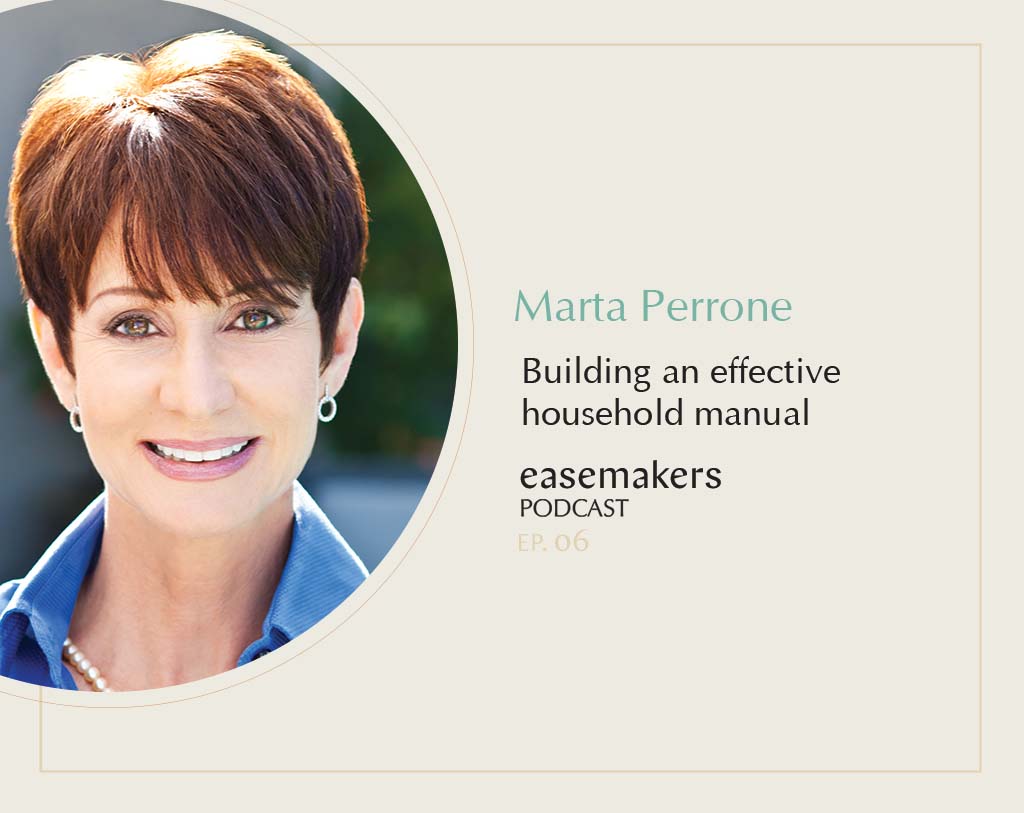 Marta Perrone spent two decades in private staffing, placing and training housekeepers. Over the years, she kept running into the same problem: her clients weren't educating their staff on how they wanted their households to be run. This challenge helped her find a new niche in creating house manuals.
Today, she goes into her clients' homes and creates detailed manuals that clearly outline expectations for staff, the ins and outs of the household's home systems, protocols and procedures, and more.
"You have to understand everything about the people that live in the house and the house itself," says Marta. "That's why a manual is mandatory."
Marta is teaming up with Nines to help households build smarter, more accessible house manuals, in a fraction of the time. New protocols within the Nines household management platform are based on Marta's tried and true system, covering everything from clothing and valet to household staff.
She hopes to help more households and estate managers benefit from a dynamic, easily accessible manual.
"It's already really tough to be an estate manager, they get thrown a million things all day long," says Marta. "If an estate manager takes the time to build a manual, I think they will appreciate the ease, the seamlessness."
Listen to Marta's interview on the latest episode of the Easemakers Podcast to hear:
Her tips for building a manual that creates a sense of calm for estate managers, staff and principals
What she can tell about a household just by looking at the laundry room
Why she feels every home needs a manual — no matter the size or the number of staff
The Easemakers Podcast is also available on Apple Podcasts, Spotify, Stitcher and anywhere you listen to your favorite shows.
Learn more about how Marta is partnering with Nines to help households build smarter, more dynamic household manuals, and join the Easemakers community to talk to other estate managers and PSPs on a regular basis.
The Easemakers Podcast is presented by Nines, the first dynamic household management platform built for discerning households and the private service professionals who support them.