Household Management
Organize your home's most important documents with Nines
Say goodbye to paper clutter and desk organizers that never have enough storage space. Keep all of your household's most important documents in one easy access, searchable place.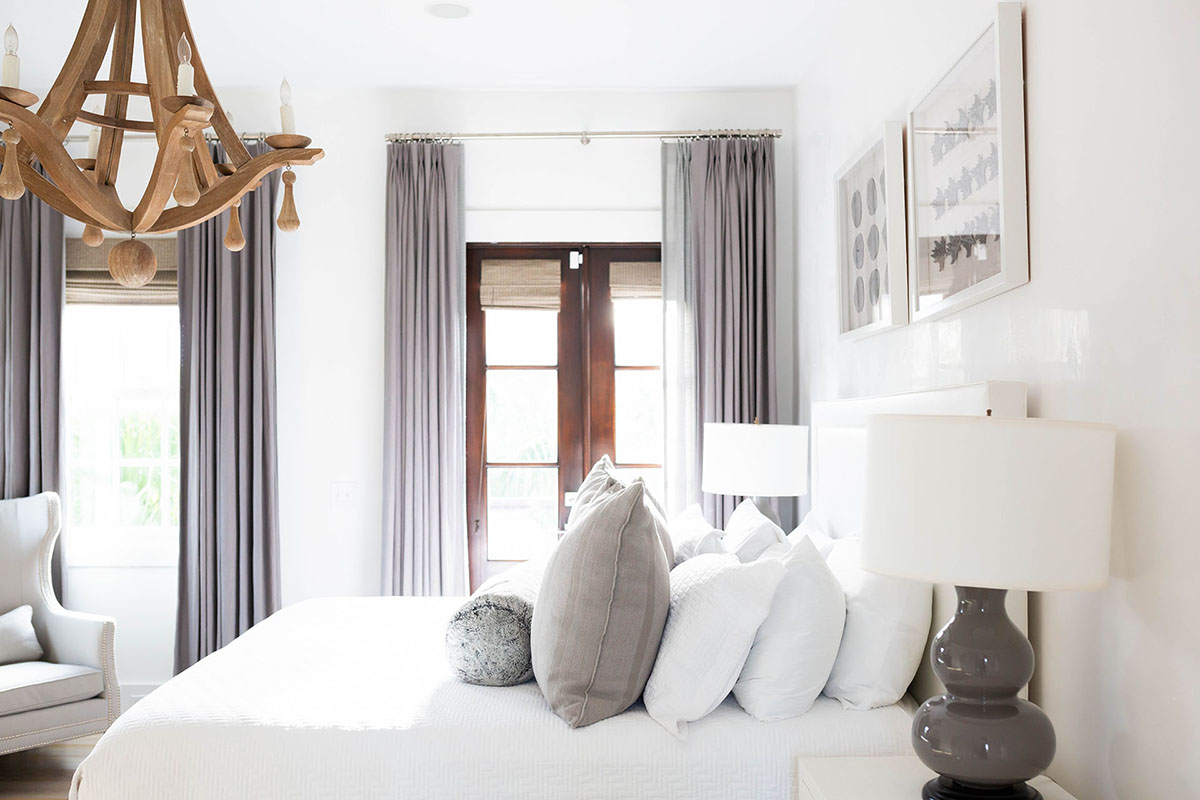 If you're storing your personal documents in a filing cabinet, how do you find them when you need them? Do you have to dig through endless file folders of tax returns, insurance policies, birth certificates and credit card bills, just to find the warranty for your refrigerator?
Managing a home comes with a mountain of paperwork, and you can't afford to waste hours searching for every non-disclosure agreement, checklist, or warranty.
If you've tried every desktop organizer, decluttering trick and DIY workspace hack, it's time to try something different.
Your home needs a document storage solution that can keep up with you and help you save time.
Nines household management software helps you organize all of your household's most important documents in one place, so you can always find them when you need them. Looking for your nanny's employment contract, or an agreement with your architect? Just run a quick search to find it in seconds.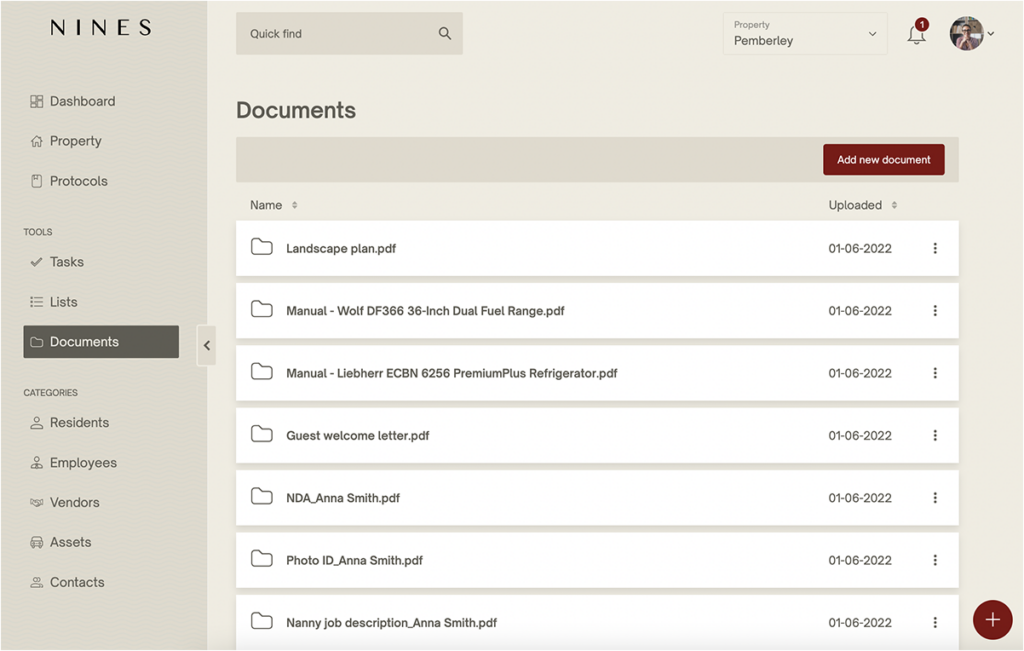 Plus, when you store them in Nines, you can easily share them with household staff and vendors — all in a secure way.
A safe organization system built for your home
Your important papers might seem safe in a fireproof box, but are they backed up and protected? And, can you find them when you need them?
You need a home filing system that is flexible, yet secure, for your household's sensitive information.
Nines is built specifically for discerning households and the private service professionals who support them. We've designed our platform according to Microsoft's highest available security standards. All your data is backed up and encrypted.
Our leaders in infrastructure, security and engineering came from Walmart, where data standards and security have the strictest requirements, and have implemented the same security elements at Nines.
And, for an extra layer of security, we offer multi-factor authentication that requires anyone logging into your account to enter a uniquely generated code in addition to a username and password.
With Nines, you can rest assured that your household's documents are backed up and protected.
Searchable, organized file storage
Sifting through important papers strewn across your home office, different filing cabinets and file boxes is a tedious time waster.
With Nines, you can run a quick search to find exactly what you need in seconds.
Plus, Nines makes home organizing easy and intuitive. You can organize documents by property and zone, so the most relevant information is always right where you need it.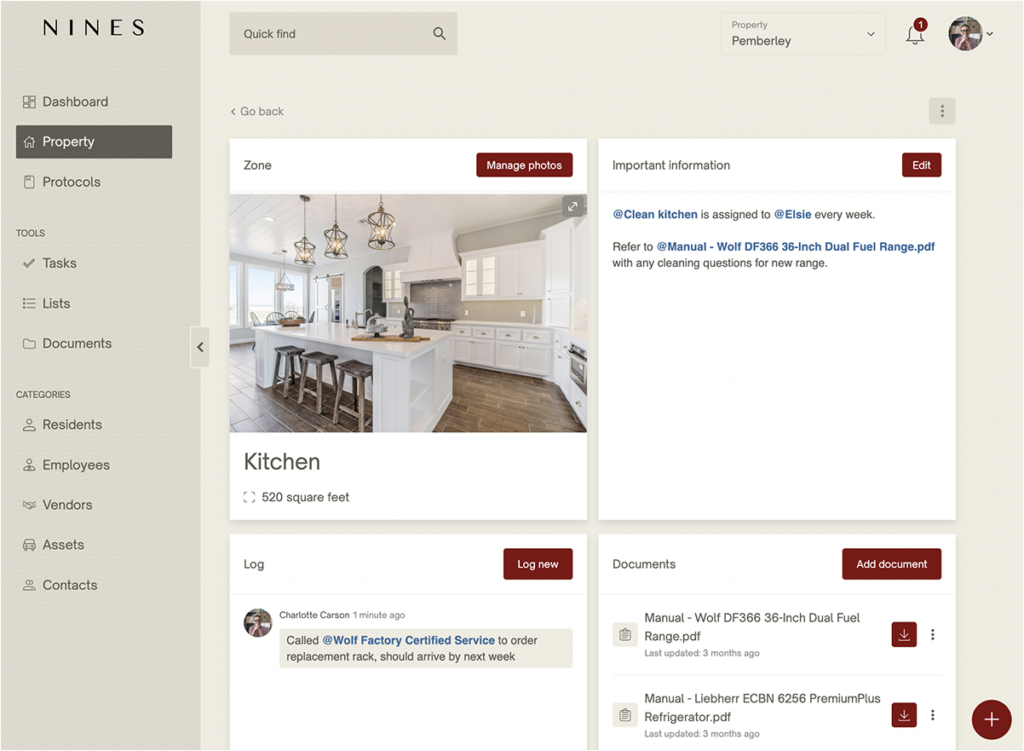 You can also attach documents to household employees, vendors, and family members. For example, you can attach your nanny's ID photo, NDA, and onboarding paperwork to her profile in Nines.
Smarter task management
Is your desktop is filled with checklist documents?
With Nines, you can turn static documents into interactive tasks and lists. When you move your housekeeping checklist to Nines, your housekeeper can easily check off items — even on her phone. Meanwhile, you can follow along with your household's progress and get notified in real time as work gets completed.
Plus, when you store your household's documents alongside other household data, you can use it to take action. For example, you can add documents and photos to your tasks for seamless communications with staff and vendors.
When you create a task like, "Set up the guest room for visitors arriving on Friday," you can a photo of the standard guest room setup. Or, when you're sharing a task with your landscaping vendor, you can add an annotated map of your property.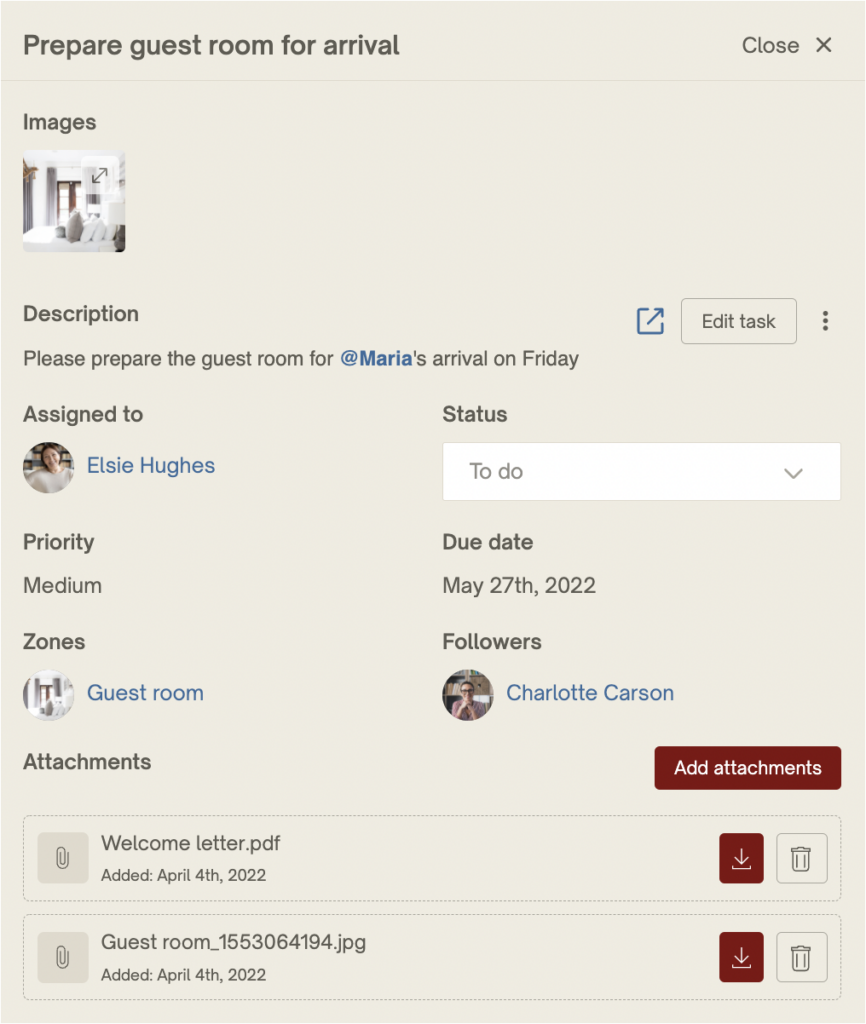 Organize your home with Nines
Organizing your household's documents is just a start. With Nines, you can easily organize all of your household's most important information, from resident preferences and housekeeping standards, to streaming passwords, staff phone numbers, and property information. Reach out to our team to see how Nines can help your household live with ease today.
Plus, looking for more home organization ideas? Check out these tips from professional organizer Faith Roberson.