Household Management
5 housekeeping basics every household manager should know
Whether you're hiring a private housekeeper for the first time or managing a team of full-time housekeepers, here are 5 things you should know.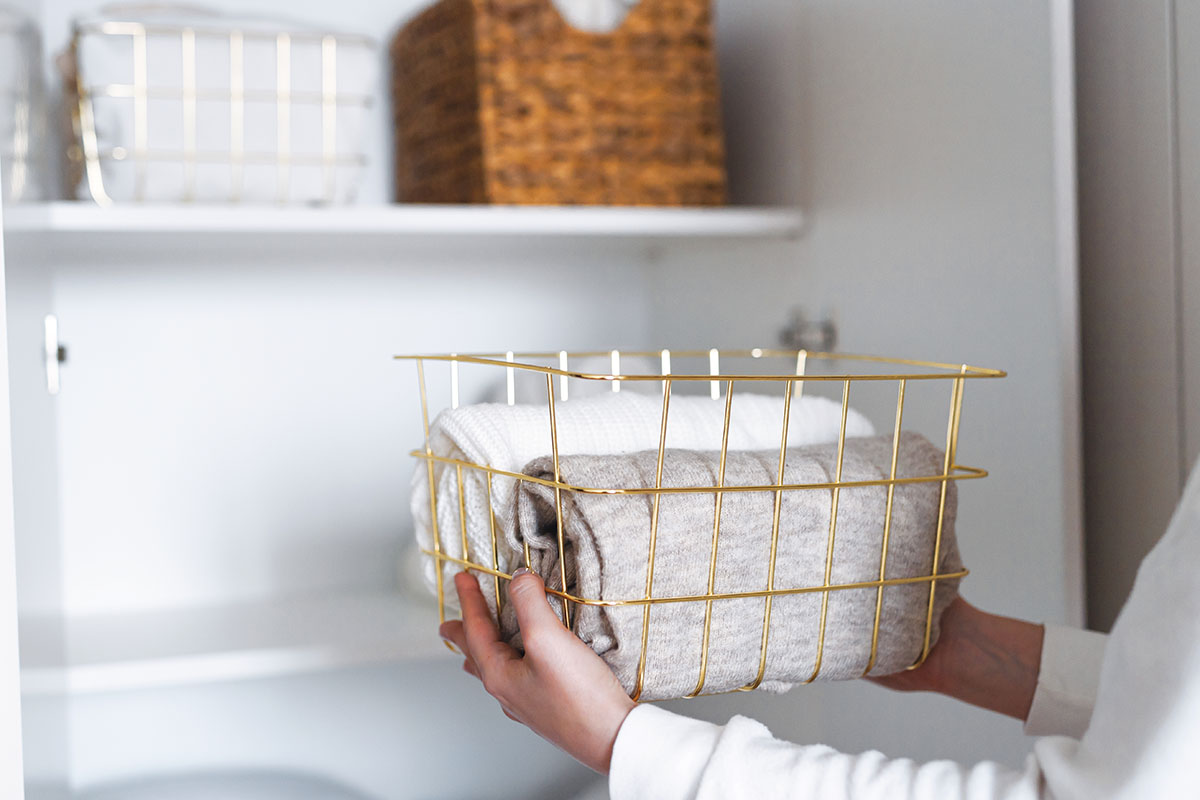 Maintaining a clean household and being able to effectively manage housekeepers can make the difference between surviving and thriving in an estate management role.
Do you know how to zone a home and create checklists for different cleaning routines? Are you setting realistic goals for your housekeepers and clearly communicating the household's standards to the team?
You don't need years of hands-on housekeeping experience to manage a team of housekeepers, but learning the lingo, being familiar with cleaning supplies and cleaning duties, and knowing what goes into maintaining a private home will help you show your housekeeping team that you appreciate and value their work — and in turn, motivate them to provide the best possible service.
When you understand the basics, you can hire the best people, earn the respect of your housekeeping team, and ensure your principal's home is kept up to their standards.
So, what are the most important housekeeping basics every household and estate manager should know? Below, check out a quick look at 5 key elements from estate management expert Shelby Boudreau, and watch our on-demand housekeeping workshop, designed to give you the insider knowledge, tools and templates you need to feel confident in your ability to manage housekeepers and maintain a home to the highest standards.
5 things every household and estate manager should know about housekeeping
1. Types of cleaning and the differences between them
Turnover cleaning at the end of the season isn't the same as daily routine cleaning. Every household manager should understand the different types of cleaning, as well as what goes into each type, so you can create plans and master task lists for your housekeeping team.
Knowing what needs to be done allows you to support the team with checklists for bi-weekly routines, deep cleaning, "spring" cleaning, evening turn-down services, second service for guests/VIPs, and more. Plus, when you know what goes into each type of cleaning, you can schedule your housekeepers more effectively, which brings us to…
2. How to estimate the scope of work
As the leader of the team, you need to know how to zone the house and estimate the time needed to complete housekeeping tasks, so you have a clear understanding of what's realistic. This will help you schedule your housekeepers effectively, and ensure you're not overworking the people you've hired (a key part of avoiding burnout and keeping great housekeepers).
3. How to hire housekeepers
Having a clear idea of the scope of the work will also help you hire the right number of housekeepers. The size of the home, the number of residents, the standards and preferences of the household, and the family's schedule may all have an effect on housekeeping, and it's up to you to figure out the right balance before reaching out to a household staffing agency about filling housekeeper positions.
Every estate manager should know how to weigh the pros and cons of employing full-time household staff versus contracting out cleaning services, as well as how to budget for housekeeping labor.
4. How to tie in additional responsibilities beyond cleaning
Once you have the right number of people in place and you have a clear understanding of the demands on their time, you can find ways to help your team grow beyond basic housekeeping duties.
When you're managing your team effectively, your housekeepers can help with responsibilities like organizing cabinets and closets, stocking toiletries, personal care and cleaning products, and overseeing inventory related to the job at hand.
5. Set expectations for your housekeeping team
If you want your housekeeping team to meet certain standards, you need to be able to communicate those standards clearly and train your team. To do that, you need a foundational understanding of specific product and technique guidelines, especially with basic housekeeping tasks like cleaning bathrooms, kitchen surfaces, and bed and bath linens.
Watch the housekeeping management workshop
Dig into these 5 housekeeping management tips and more with our on-demand housekeeping workshop. Whether you have years of experience managing housekeepers, or you're new to running a private residence, this workshop is designed to help you take your skills to the next level. The workshop is part of our spring semester, where we deep dive on key elements of household management: housekeeping, maintenance and home systems.
Plus, check out our guide to hiring private housekeepers, including guidance around job descriptions, job titles (do you need an Executive Housekeeper?), private housekeeper salaries, healthcare and benefits, and expert tips for finding and retaining hard working, detail oriented experienced housekeepers.