Easemakers
[Updated for 2023] 20+ resources every estate manager should know
Check out the list of private service industry resources every estate manager should know, and let us know what's missing.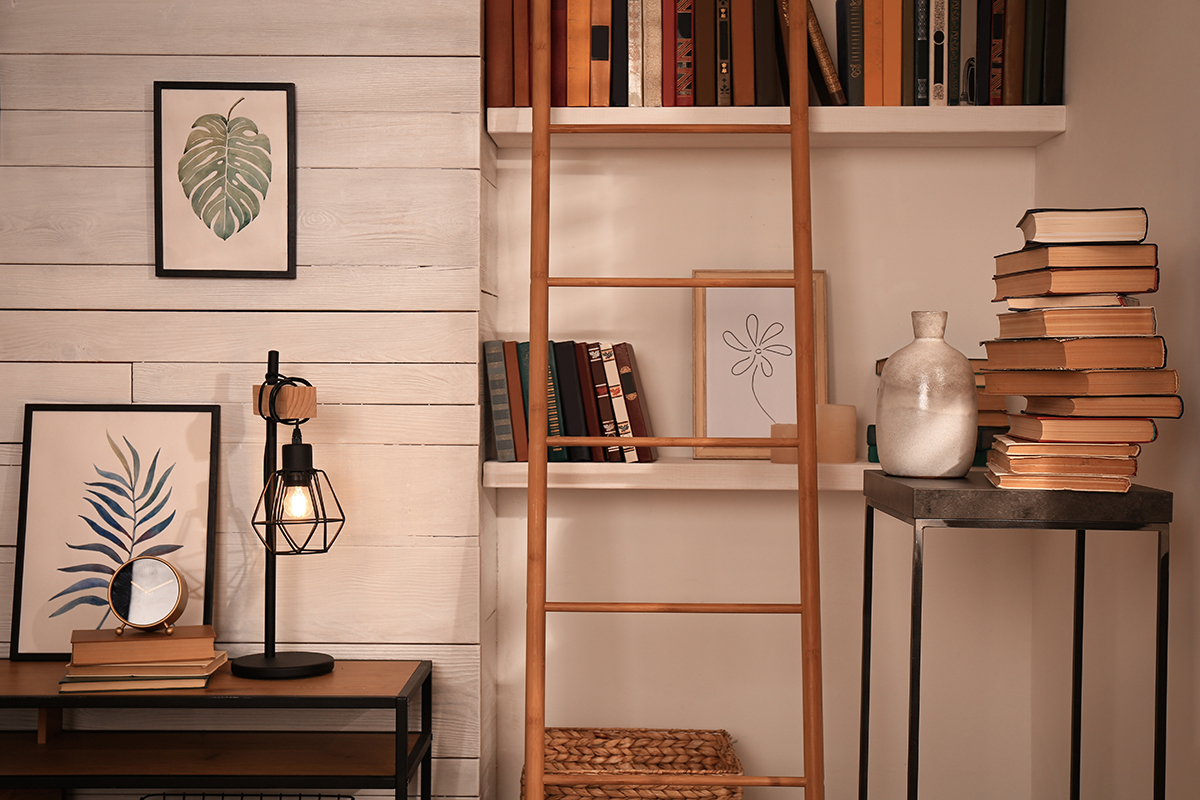 When you ask estate managers where they go to learn, they tend to sigh and say something along the lines of, "Google?"
No one resource can answer all of an estate manager's questions, which can range from "where do I find the right housekeeper" to "how to organize and color code a closet" to "what are the travel restrictions in Portugal" in the span of a single day.
We started Easemakers to give private service professionals a place to turn when they need help from other experts in the industry. Now, at least you'll have a support group when you're tasked with making the impossible possible.
On top of that, we're always looking for and creating new content and resources to help PSPs thrive. And luckily, the industry is changing, with new learning opportunities popping up all the time. Check out our updated list of resources for 2023 below, and let us know what's missing! Share your thoughts in the community, or send us a note with your additions.
Educational content
Every estate manager has a story, and the Easemakers Podcast is where you get to hear them. Every other week, private service industry experts dive into specific topics, from building strong relationships with vendors and managing construction projects to navigating the job market and working with high-profile principals like celebrities and royalty. Subscribe on Apple Podcasts, Spotify, Google Podcasts, or wherever you listen to your favorite shows.
The Estate Management Network's blog, run by Kimberly Varney, offers expert advice on everything from jump-starting your private service career to organizing a wine cellar. Authors from across the industry are invited to share their expertise, so you'll get great tips from fellow estate managers, recruiters, and more.
On the Life in Private Staffing podcast, Silver Swan Recruitment founder Philippa Smith interviews private service professionals about their careers. Listen on Spotify or watch on YouTube to get to know some of the industry's top estate managers, personal assistants, bodyguards, private chefs and more.
Peter Van Ryder's blog is meant to help private service professionals advance in their careers. Don't miss this estate manager turned recruiter and consultant's tips for finding the right school for you, advice for landing the right role, and ideas for prioritizing your mental health.
Simeon Rosset's YouTube channel is packed with videos to help you learn the ins and outs of being a butler. Whether you're looking for tips on how to remove wax from a table cloth, training on silver service, or an insider's look into the life of an English butler, Simeon has you covered.
Events
This annual virtual conference — this year on January 21, 2023 — brings together estate managers, agents, instructors and service providers to discuss the state of the private service industry. Tune in for panels, Q&A conversations, presentations and more.
Once a month, veteran luxury service provider Kelly Dixon hosts a 20 minute live conversation on Zoom to share tips with other estate managers and personal assistants. Check out this recorded session on the hot topic of hybrid roles.
Every Thursday at 7:30pm ET, Latricia Friend and Peter Van Ryder host conversations about setting high standards, providing the best service, and leading luxury service teams. The 5-Star Service Club meets on Clubhouse, so listeners can unmute and join in a lively, interactive discussion.
Groups
Easemakers, powered by Nines, is a community where private service professionals can make meaningful connections and learn from each other. Members connect in an online discussion platform, where they can ask questions, post jobs, and start conversations about anything from vendors to mental health and avoiding burnout. It's a safe space, so no vendors or principals are admitted.
EstateJobs.com Private Service Discussion Group
This LinkedIn discussion group is run by EstateJobs.com owner and private service staffing expert David Gonzalez. Here, you can broaden your network, follow along with new job listings, and stay on top of trends in hiring.
This membership organization founded by Bryan Peele hosts regular networking events for private service professionals and vendors in the private service industry. Over the past year, they've hosted a number of webinars with interior design firms, loss consultants, security experts, a trash bin cleaning service and more.
The Personal Assistant Network
While this organization is named for personal assistants, many estate managers still find value in The Personal Assistant Network's in-person meetings, mentoring programs and online community. The group is mostly based in the San Francisco area, with virtual members from around the world.
This membership organization founded by Natalie Hudson, aims to support the Private Service industry to develop professional relationships, establish industry standards, grow industry knowledge, and promote best practices.
Silver Swan Recruitement Chat Groups
Silver Swan Recruitment organizes WhatsApp groups across 7 regions, including Florida, Los Angeles and New York. These groups are a chance to share advice, lend staffing help and trade vendor recommendations with other PSPs in your area. To join, you can reach out to Philippa Smith and her team directly.
Courses
Nines Modern Household Management Workshops
These hands-on workshops, taught by expert estate manager Shelby Boudreau, are designed to give you a basic understanding of a modern approach to household management. In the Intro to Modern Household Management, you'll learn three steps to tackling household operations, get templates to prepare for the year ahead, and walk away feeling more confident in your ability to manage a growing estate. Then, in the Intensive Workshops, you'll dig deeper into key areas of household management: housekeeping, maintenance, and home systems (electrical and HVAC).
The Essentials of Household & Estate Management
In this comprehensive two-day course, industry expert Peter Van Ryder covers the essentials of estate management, including protocols, house manuals, vendor management and more. Enrollment is now open for sessions in March, May, July, and September, 2023.
Estate management expert Marta Perrone offers both online courses and on-site training. Her courses include basic housekeeping in both English and Spanish, executive housekeeping, and household management. Her on-site training is tailored to your household's needs, and can cover anything from managing staff to entertainment and event planning.
This Toronto-based academy was founded by Charles MacPherson, a well-known expert in the butler and household management field and the author of The Pocket Butler. His organization offers courses, workshops and trainings for butlers, housekeepers, household managers and more.
Recruitment agency Polo & Tweed offers online courses on silver service, household management, housekeeping, yacht management, etiquette and more. Once you sign up for a course, you have four months to complete the training, so you can work on your own schedule, at your own pace.
Starkey International Institute for Household Management
Mary Louise Starkey's institution has been training private service professionals for nearly 40 years. Courses are now offered online as well as in-person at the Starkey Mansion in Denver, Colorado, for enlisted aides, household managers, estate managers, private chefs, and butlers.
Helpful resources from parallel industries
While this podcast is geared toward executive assistants, any private service professional can relate to the fast-paced lifestyles of EAs who support high-powered CEOs, celebrities and more. Host Jeremy Burrows chats with guests about leadership, productivity, time management and more.
REACH is a podcast for executive assistants powered by Maven Recruiting Group, but it occasionally features other private service roles, as well. Don't miss this fantastic interview with Bay Area estate manager and personal assistant Alicia Myers.
Bonnie Low-Kramen spent 25 years as actress Olympia Dukakis's personal assistant, and now, she's sharing her expertise through her book, Be the Ultimate Assistant, her blog, and her workshops. While her work is focused on assistants, anyone in the private service industry can learn from her tips for navigating a career that is deeply personal.
What are your go-to private service industry resources?
What are we missing? Join the conversation and share where you go to learn in the Easemakers community!