Easemakers
[Easemakers Podcast E7] Making your vendors feel a part of the team
Want to work with vendors who would drop everything to help you? Get tips from Estate Manager Shelby Boudreau in the latest episode of the Easemakers Podcast.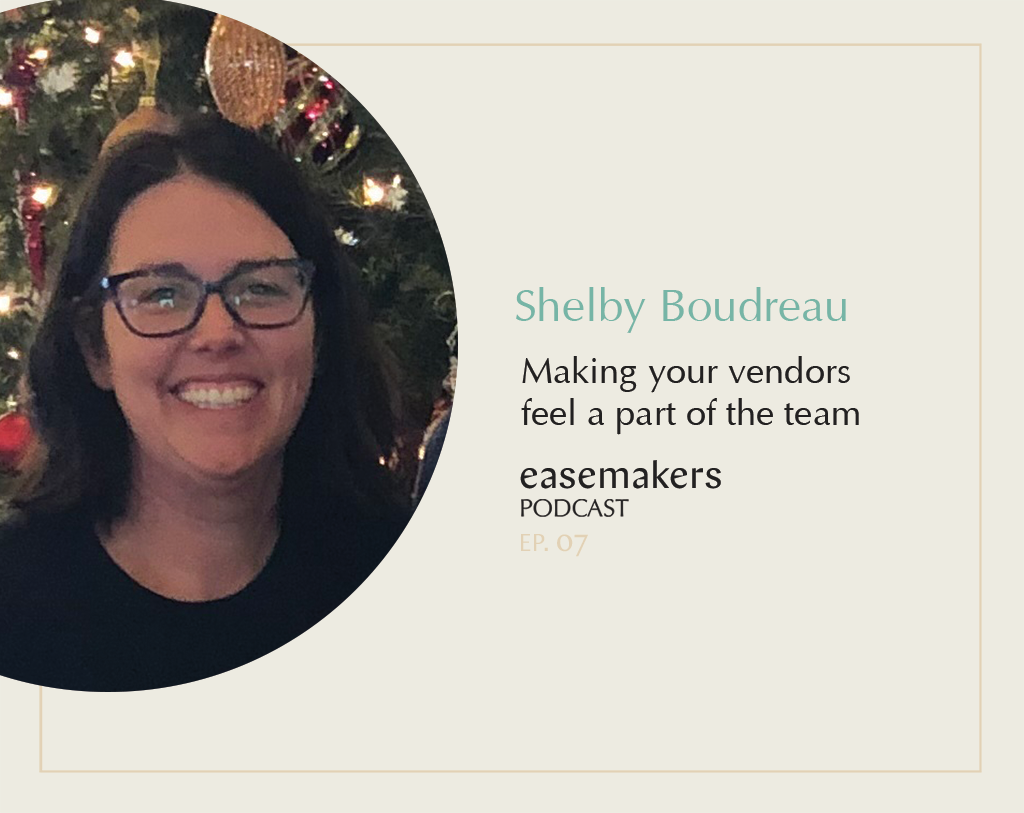 It's Saturday morning, you just woke up to a blizzard, and the driveway needs to be plowed within an hour. Will your go-to vendor answer your call — and show up in the next 15 minutes?
After 20 years managing estates in Maine, Shelby Boudreau has learned how to build strong relationships with her vendors, and how to get the most out of them when it counts.
She calls Maine "the self-employed capital of the United States." Here, estates need full-time attention, but rely on independent contractors who set their own schedules and work on their own terms.
Shelby managed her principal's estate as it grew to 16 properties. After two decades with the family, she was still a rookie compared to some of her vendors. Her secret to creating strong relationships with your vendors? Treat them like they're employees.
"They liked regular contact with me, they liked me checking in, they liked me finding out about their families, they appreciated me setting up systems to help them be more successful," says Shelby.
Thanks to Shelby's investment in them, her vendors answered all her calls, gave her first service, and were more understanding when she asked them to do something on a tight timeline.
Listen to Shelby's interview on the Easemakers Podcast to hear:
Why getting to know your vendors as people and helping them grow in their careers is well worth the investment
Shelby's tips for finding shining stars and bringing new vendors into the fold
How to handle tough situations, like when a reliable vendor suddenly drops the ball
The Easemakers Podcast is also available on Apple Podcasts, Spotify, Stitcher and anywhere you listen to your favorite shows. Subscribe now to catch up on past episodes and stay in the loop about upcoming interviews.
Join the Easemakers community for private service professionals to talk with other estate managers and PSPs on a regular basis, and check out Nines for support managing your vendors, employees, properties and more.