Household Vendors
9 ways to build strong, long-lasting relationships with your vendors
Your household couldn't run smoothly without the help of experts who specialize in A/V, irrigation, construction, and more. Here are 9 ways to build stronger relationships with your vendors.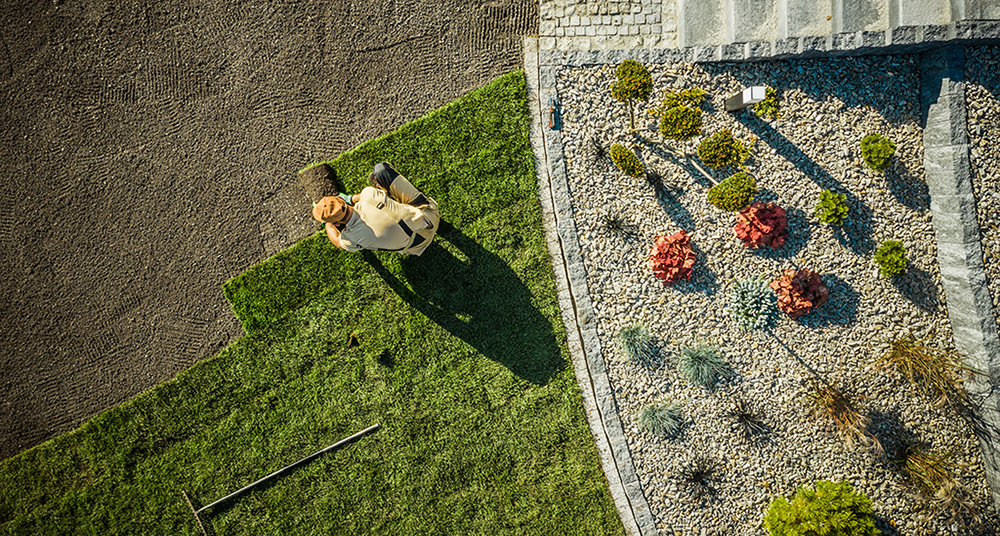 It's 8pm on a Friday, and your retention tank is overflowing. You need a vendor to come over right away to help you troubleshoot, so it doesn't spill into the estate.
Is your relationship with your vendor strong enough that they'll help you after hours?
Vendor relationships are critical to your success in estate management — whether you're dealing with an emergency, rushing to meet a project deadline, or maintaining daily operations.
The more you make an effort to work together, the more likely your vendors will be to show up for you in a crisis, remain loyal during challenging times, and provide their best service on a regular basis.
Here are nine ways to build stronger, more positive relationships with your vendors.
1. Set expectations from the start
A vendor can't meet your household's expectations without clear guidance. Give your vendors a welcome letter that outlines rules, protocols and expectations.
Here are some questions to answer in this document:
What should vendors do when they arrive at the property? Where should they check in/out, and who should they speak to?
Where can vendors park, find water, eat lunch, use the restroom, etc.?
What protocols should they follow around photography, footwear, equipment, ladders, etc.?
What are your expectations for cleanliness, smoking, dress code, language, etc.?
Outlining your expectations clearly helps vendors follow the rules and sets a solid foundation for your working relationship. Need help laying out your household's vendor rules? Check out these sample guidelines.
2. Make human connections
Your first impression with a vendor can make or break your relationship. From the beginning, show them that you want to make a genuine connection.
Rather than firing off an email, pick up the phone and have a conversation. Have the vendor meet you in person at the project site to get a better feel for the household culture and the project. Visit their offices, as well.
Share your goals with them, and ask how they can help achieve those goals. Give them an opportunity to show you their expertise. After all, they are the experts.
3. Share feedback frequently
Whether it's positive or constructive, regular feedback is paramount.
When a vendor does a great job, show your appreciation on the spot. Always share the positive impact they had on the success of a project.
Check in regularly when you're working on a project. Don't just give feedback, ask for it.
When challenges come up, maintain the same level of communication. Always share constructive feedback one on one, not in front of their team or your team. If you're addressing negative feedback you heard from someone else, give them the opportunity to share their side of the story. Have an open conversation about the situation and how the vendor can do better moving forward.
No matter what kind of feedback you're sharing, do so with respect.
4. Treat your on-site vendors as part of your staff
Vendors want to feel like they're a part of the team. Make them feel included by showing them you value their input.
Invite your vendors to any meetings for projects they'll be working on. This helps them stay in the loop, and gives them an opportunity to share their ideas. Plus, it strengthens the relationship between them and your staff.
Bring your vendors on-site for walkthroughs and introductions, and get to know them by asking questions about their career choice, their passions, etc. When they ask you questions, answer them with honesty and heart.
Give them gifts around the holidays, and invite them over for team lunches.
Going above and beyond to make vendors feel welcomed gives them a genuine sense of belonging.
5. Keep detailed contractual agreements in writing
After you have vetted a vendor, take the approved estimate and sit with the vendor to discuss your expectations. Write a detailed and descriptive service agreement to help you stay on the same page.
Highlight all the requirements from both parties and what each of you need, like the project or hourly rate, after-hours rates, holiday rates, and emergency rates. Do your research, and make sure you check if the vendor can charge you tax on the type of service they are providing. Include a separate line for the cost of materials, which should not be included in the hourly rate.
Before work begins on a project, make sure you get everything you need from a vendor, including:
The appropriate contractor forms
Copy of identification
List of people from their team who will service the property
License plate numbers of the vehicles
Licenses, insurance and workers compensation information
Signed NDA, assumption of risk and house rules guidelines, cancellation and no-show/no-call rules
If you're working with a project-based vendor, then you will need to add an addendum to the contract every time you have a new project, including the terms of payment.
Run your vendor contracts through a family office attorney or contracts expert before they are finalized to minimize the chance of a dispute in the future.
6. Pay vendors on time
Your vendors have agreed to abide by your household's rules and guidelines, and you should show the same respect for their conditions and boundaries.
Consistently pay your bills fully and on time. Show your vendors that you are a reliable client. If you commit to their terms, Net 15 or 30, they might be more likely to help you when you need a favor (as in our retention tank example earlier). If for some reason you are not able to pay on time, communicate that to them, and be clear and truthful about when you will pay.
7. Be flexible
Life happens, and vendors have families and personal lives, too. Be flexible and understanding with them. If they need to push back the start time for the day by a couple hours because they want to watch their child's school play, it's okay to give them that family time. Trust them to get the work done.
If the scope of a job changes and they realize they underestimated their time and value, let them share their reasons why, and be understanding. Every home is different, so it is possible that the job estimate was an underbid. The best vendors will learn from these experiences and give you a more accurate estimate next time.
8. Limit the number of vendors you use
It is not easy to create meaningful, lasting relationships with vendors if you have too many providing similar services. Having a handful of trusted vendors will allow you to spend more money with each one. It also gives them a sense of safety and security. A sense of focus and loyalty will help you build even more successful relationships, resulting in better service. It's about quality, not quantity.
9. Be mindful of cultural differences
Estate managers often get opportunities to travel and work with people who come from all over the world. When you're managing a household, it's inevitable that you will work with people who have different cultural standards and business practices. For example, some people might have more personal space expectations, or different handshake and eye contact cues.
Understanding other cultures and respecting how you might approach a situation differently can help you build great vendor relationships.
Take the next step
A successful working relationship with your vendors results in trust, reliability, increased response time, and loyalty. How do you strengthen relationships with your vendors? Bounce ideas off of other private service professionals in the Easemakers community.
And, if you need help managing vendors, keeping track of contracts and NDAs, and logging calls and visits, check out Nines, the modern platform for streamlining household management.