Easemakers
5 tips for managing a great private event
As the owner of the NYC-based boutique catering and events company KG Fare, Joshua Griffiths knows how to create a fantastic guest experience. Now, he's sharing his secrets with the Easemakers community.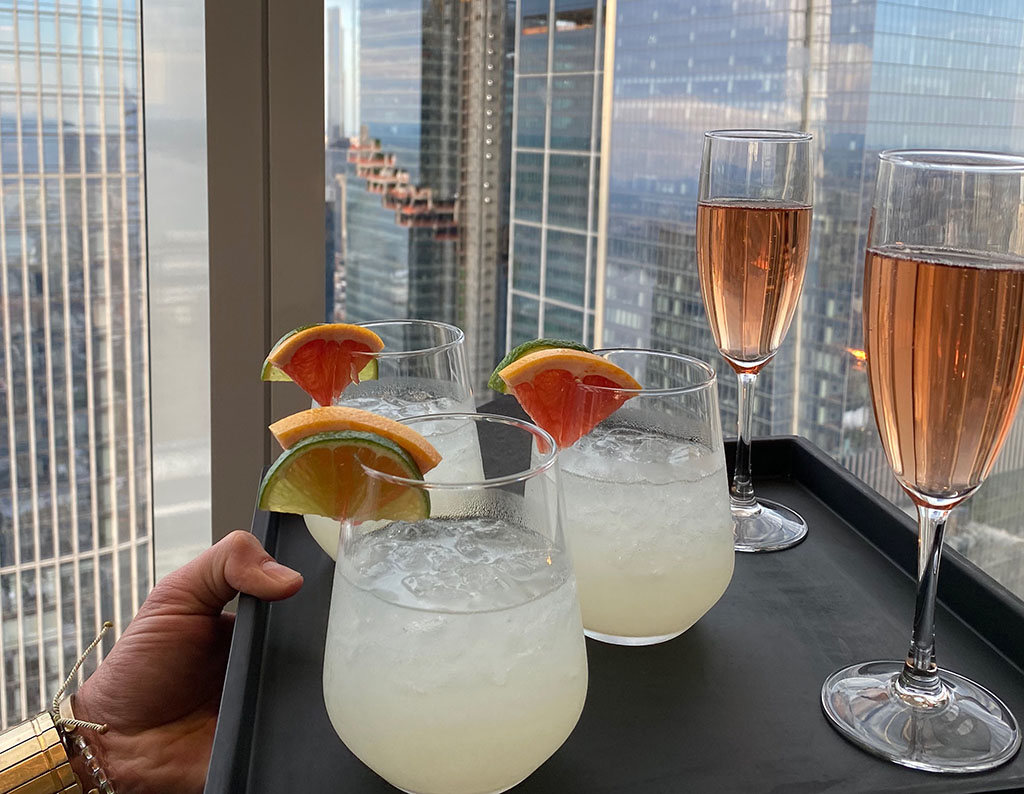 In a members-only ask me anything conversation with the Easemakers community, Joshua shared his tips for translating your principal's vision into the perfect event. Check out some of the takeaways below, and watch the full on-demand video in the community. Not a member? Join here.
1. Keep a standard list of questions to ask before every event.
"The key is always coming back to organization," said Joshua during our AMA conversation.
He recommends having a standard set of questions you ask your principal before every event, starting with figuring out the logistical details (date, start time, end time, etc), as well as the theme or the vibe, which will guide many of the decisions you make for the event.
He says taking great notes is the key to your success — and this extends to your vendors.
"When we do walk-throughs, if we're not taking notes, you shouldn't hire us," said Joshua.
2. Be aware of pricing norms.
Joshua explained that the estate managers he collaborates with to plan events are not just trusted by their principals for their opinions and expertise, but also for their scrutiny over the budget.
He recommended getting a few proposals from caterers, event planners and other vendors to get an understanding of the cost of staffing and food in your area — especially if you're planning an event at a new property or if you're hosting an event for the first time post-COVID.
He also suggested talking to other estate managers or event planners in your area to get an idea of fair pricing (a great question for your fellow easemakers!).
Bonus tip: Request discounts based on how much work you do with your rental company. If you bring in regular business, it's ok to ask for a break, just like a catering and events company.
3. Overcommunicate in your production schedule.
Joshua shared his sample production schedule, which you can download in the #Resources channel inside the Easemakers community. He said clearly communicating your event day down to the minute helps everyone work together seamlessly.
"As a vendor, it allows me not to have to bother you," said Joshua.
4. Find your catering captain.
When you're working with a mix of in-house staff and extra help hired by your catering company, tensions may run high. Joshua recommends finding your person on the catering team — a captain who understands they're there to work for you, and can help manage their staff accordingly.
Next time you host an event, you can request that captain again, and ensure a smooth event for everyone involved.
5. Centralize and systematize information post-event.
After an event, you're sure to get lots of feedback. But do you always write it down? Joshua says this is the key to outdoing yourself every single time.
As soon as the event is over, talk with your chef, head of service, catering captain, and anyone else on your team who might be able to give you some insight into what went well and what didn't. Which menu items were a hit? Write it down. Which ones were less popular, leaving you with lots of extras? Write it down. How did you do on alcohol? You get the picture.
If you missed anything for this event, go back and edit that list of questions from step 1. Updating your process for the future is even more valuable than writing down your learnings from the past.
Joshua says that while it's tempting to keep everything in your head — estate managers tend to be super human in this way — it makes you even more valuable if you keep detailed records that can easily be systematized and shared. If you're managing multiple properties and you have a system, you can plan events in two places at once, without having to be in two places at once.
Join the conversation
Want to share your own tips for hosting great events or bounce ideas off of your fellow estate managers? Or, want to catch up on the full AMA and download Joshua's sample production schedule? Join the conversation in the Easemakers community.
Cover image courtesy of KG Fare.