Easemakers
4 questions estate managers should always ask in a crisis
Estate managers are responsible for making important decisions on the fly. Are you doing everything you can to protect yourself and your household when you're under pressure?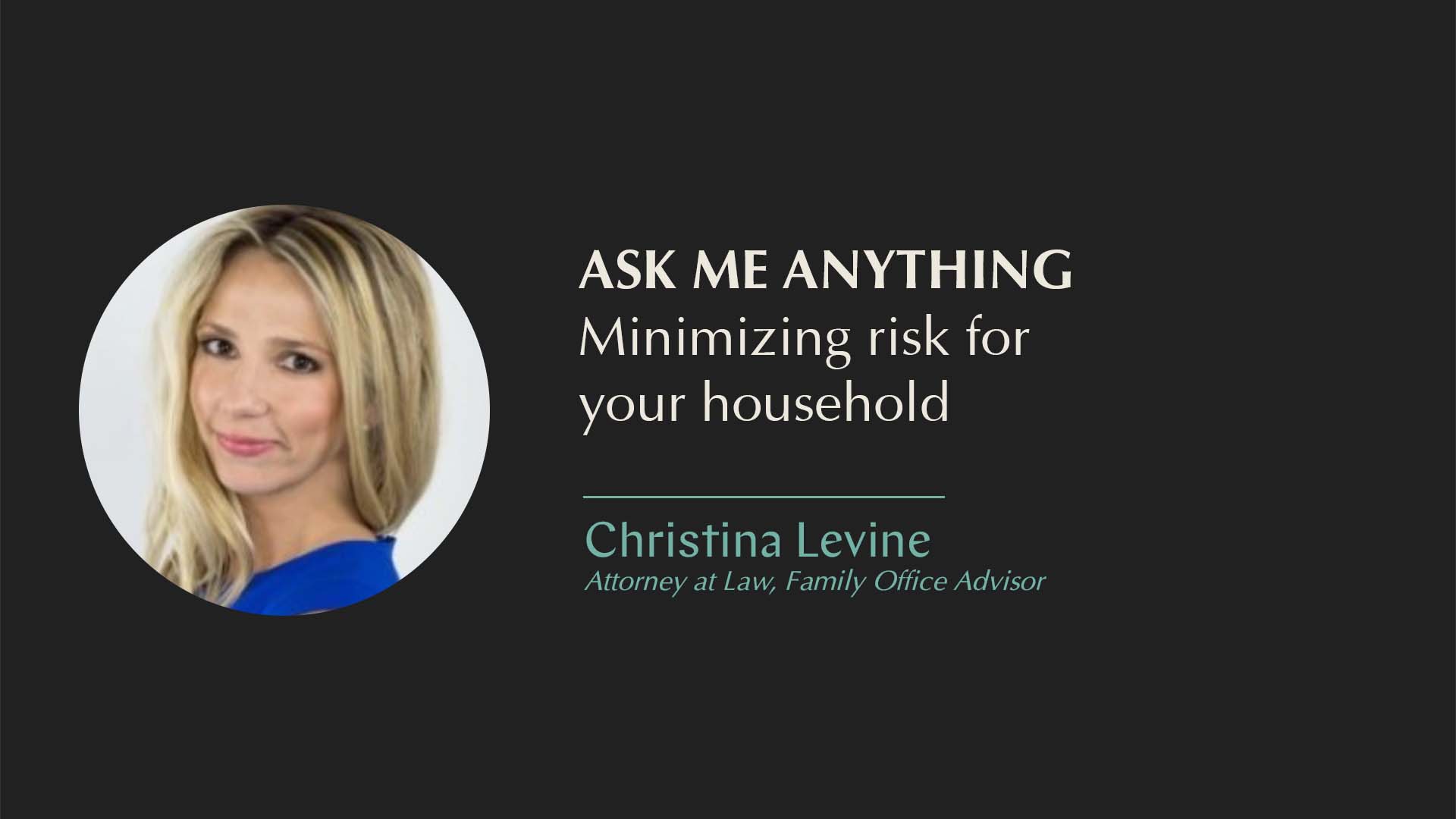 Every day, estate managers are thrown into situations where you have to make quick decisions and put out fires. And most of the time, you have to do it on your own — without HR or legal advice.
Attorney and owner of CPL Crisis Management Christina Levine helps train estate managers to identify risks when they're dealing with tough situations in the household.
"You shouldn't be expected to be a lawyer, but you certainly can be fueled with the knowledge and the tactics that you can employ when you hit these crisis moments," says Christina.
In an ask me anything conversation (AMA) with the Easemakers community, Christina shared her tips for estate managers.
Her biggest tip: take a beat. Sometimes, it feels like you don't have time to think, but forcing yourself to pause can help you protect yourself and reduce risk for your household.
Here are four questions Christina recommends asking yourself before making a quick decision.
1. What's at risk if you do nothing?
Let's say your best housekeepers are regularly complaining to you about a long-standing housekeeper. Your principal would never consider letting the housekeeper go, but she's driving away your best talent. If you do nothing, you'll lose valuable staff members, and it will reflect poorly on you.
In many cases, understanding what's at risk helps you figure out the next step.
2. What can you do right now to mitigate the damage?
Sometimes you need to buy time to recalibrate. Think about how you can you put out the fire, even if it's temporarily. Acknowledging the issue and helping people feel heard will diffuse the tension and keep things from spiraling out of your control.
3. Should your principal decide?
In some cases, it's too risky to make a decision on your own. Taking a pause can help you be sure this is a decision you want to make on your own, or can help you realize that you should consult your principal or a legal advisor.
4. Should you document this?
In every case, the answer to this question is yes. It's critical to keep detailed records of any HR issues, so you can present them to your principals and protect yourself and your household.
Want to learn more about reducing your household's risk?
Watch the full AMA conversation with Christina in the Ask Me Anything channel in the Easemakers community for private service professionals. Don't miss Christina's tips about separation agreements, questions to ask in interviews with household staff, and more!