Easemakers
[Easemakers Podcast E4] Becoming a better communicator
Estate managers face tough conversations every day. In this episode of the Easemakers Podcast, we asked Director of Residences Fiona Spence-McNeil to share her strategies for navigating any conversation.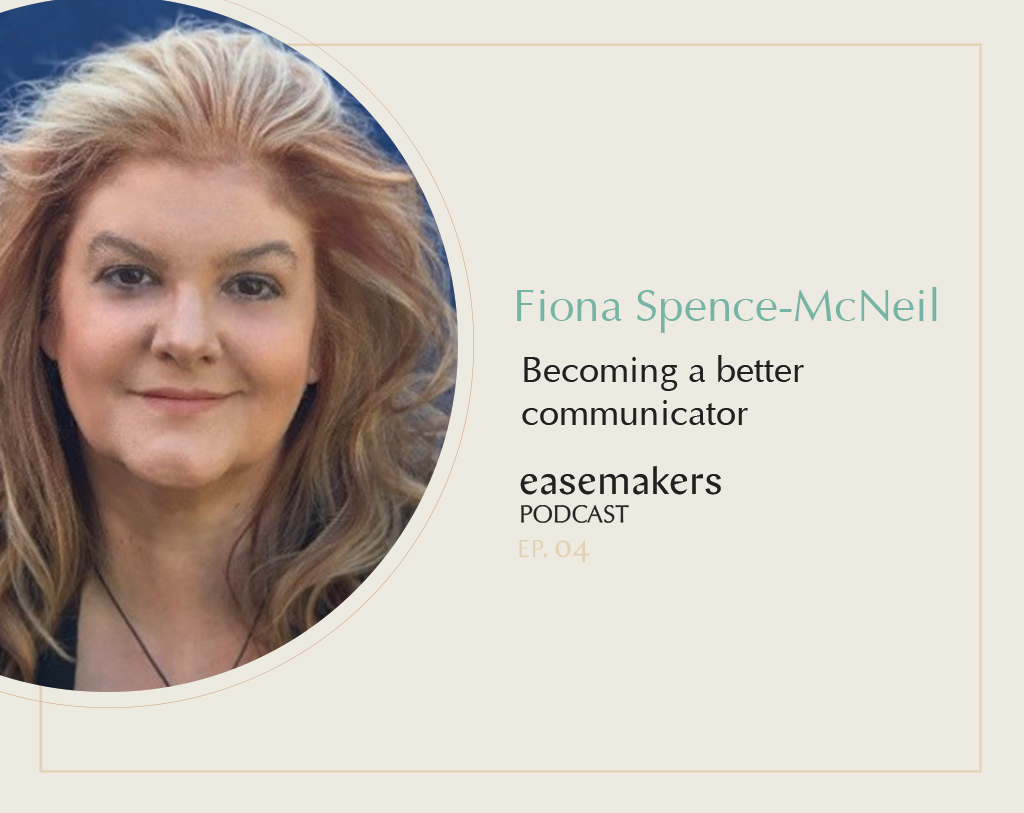 Fiona Spence-McNeil says private service professionals don't have time be ineffective communicators.
"We don't have time to repeat ourselves," she says. "The most important aspect in this industry is time — we don't get enough of it."
Fiona started out as an English nanny, and spent time as a teacher and a corporate administrator before finding her way back into private service. Over the years, she has honed her ability to navigate tough conversations, help her team feel heard, and de-escalate any situation.
The key, she says, is listening.
Tune into her new episode of the Easemakers Podcast to hear her strategies for other private service professionals, including:
How to talk someone down from a "10" so you can have a calm, productive conversation
How to communicate with anyone, from an entry-level housekeeper to your principal
Her go-to acronym for dealing with tough conversations
The Easemakers Podcast is available on Apple Podcasts, Spotify, and anywhere you listen to your favorite shows. Subscribe today to get notified about new episodes!
Plus, hear her share her own "aha moment" that helped her learn from her past mistakes and become the communicator she is today.
"This is an industry whereby if you don't communicate well with your team, you're going to fail," she says.
Want to connect with other estate managers and private service professionals like Fiona? Join the conversation in the Easemakers community. And, to learn more from her experiences, check out this story on finding your staff members' hidden resumes.
The Easemakers Podcast is presented by Nines, the first all-in-one platform for estate and household management. With Nines, estate managers and their principals can manage household employees, projects, vendors and more — all in one place.