Easemakers
[Easemakers Podcast E1] How to foster an amazing team
We're kicking off the Easemakers Podcast with an expert in managing teams and fostering employees: Director of Residences Jared Miles. Listen now to get Jared's tips for his fellow people leaders.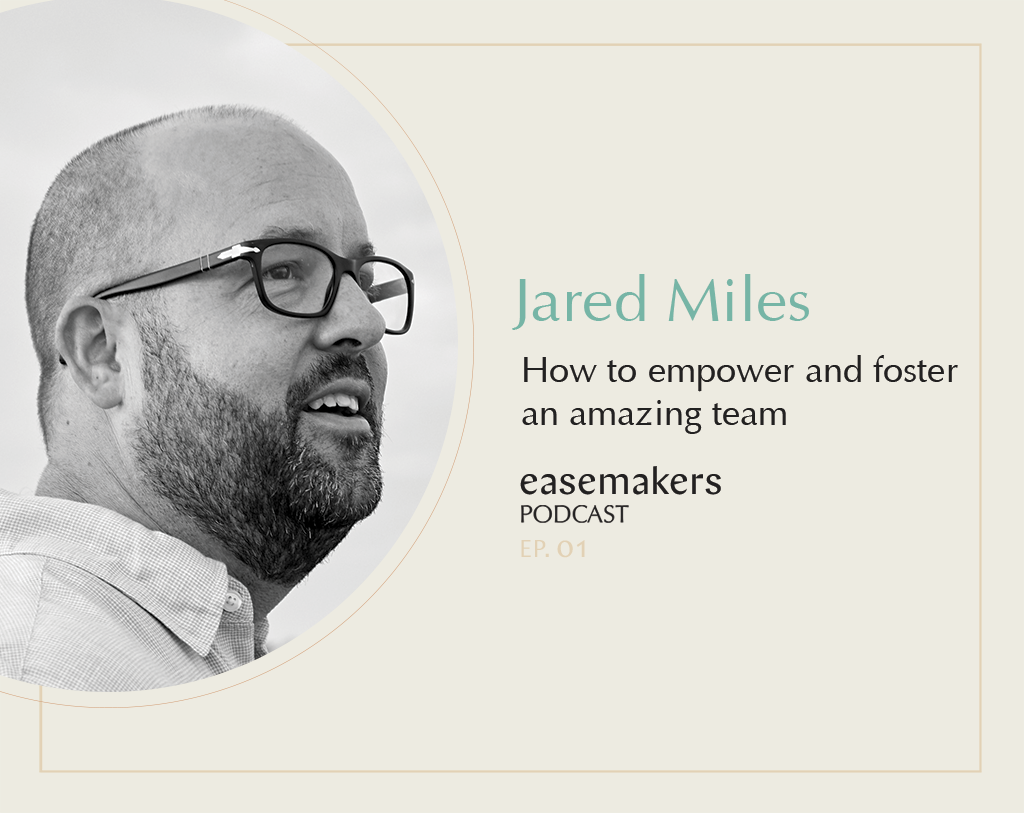 In his 24 years in private service, Director of Residences and Easemakers community member Jared Miles has managed major renovations, organized parties for 750+ people, and hosted presidents. He's worked as a housekeeper, a chef, and a property manager, but he hit his stride managing people.
Today, he oversees 7 homes and 30 employees for his principal. He's based remotely in Dallas, Texas, and spends most of his time traveling to the different properties.
In this first episode of the Easemakers Podcast, we asked Jared about his tips for other estate managers who want to be strong people leaders.
Listen now to hear Jared share:
How he retains his best team members
Tips for building a culture
Why he's committed to finding every team member "the right seat on the bus"
The Easemakers Podcast is available on Apple Podcasts, Spotify, and anywhere you listen to your favorite shows.
Thank you to Jared for sharing his insights and experiences with us! Want to join the conversation? Chime in with your thoughts on managing a great team in our Easemakers community.
The Easemakers Podcast is presented by Nines, the modern platform for streamlining household management. With Nines, estate managers and their principals can manage household employees, projects, vendors and more — all in one efficient platform.