Easemakers
The hidden resume
When Fiona Spence-McNeil joins a new household as Director of Residences, she interviews every member of the team. But she doesn't want to hear about your resume.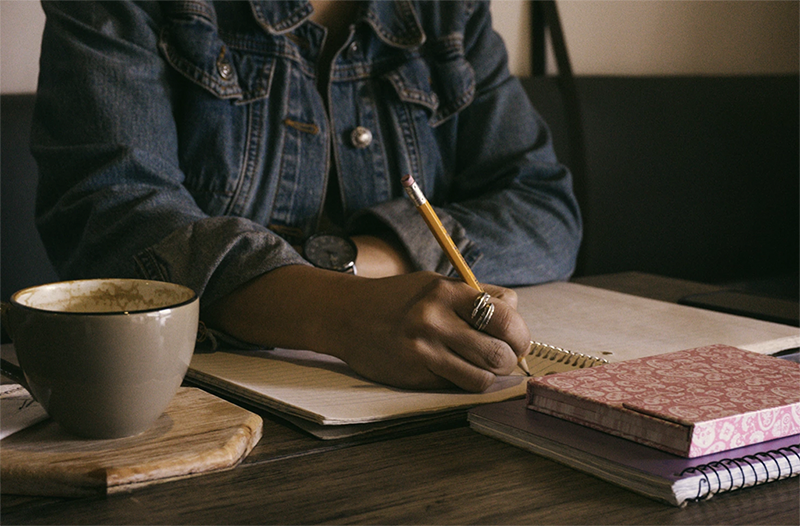 "I always say, I don't want to know your career, I want to know you," explains Fiona.
Of course, getting to know your employees as people sounds like a nice practice, but for Fiona, it's more than that — it's a critical step in nurturing her team and helping every employee shine.

"I'm a mentor," says Fiona. "In order to be able to truly mentor your staff, you have to know the person behind the work mask."

Backgrounds, families, and stories of conflict and adversity — the trials they've faced to get to where they are today — all help her get a deeper understanding of her team members.

"I want to know the passion behind the person," says Fiona. "That will tell you who that person really is, and sometimes that's where you'll find that hidden resume of what they like to do."
Uncovering the hidden resume
Fiona started uncovering 'hidden resumes' early in her career, when she joined a small high-end interior design firm as chief of staff.
"We were trying to grow the business, but in a small team, you can't just have one job title, you have to have multiple hats," says Fiona.
She met with the company's seven employees, giving everyone the same simple prompt: tell me about yourself.
One interior designer shared that she spent her free time learning computer-aided design (CAD) — a hobby that opened doors for her to take on a highly skilled role and for the company to grow into a new vertical.
Fiona then moved into private service, and knew this simple question would be perfect for household staff.
"It's really relevant in this industry because there are so many people who have come from different backgrounds," says Fiona. "Sometimes you might just find the gem, and I've found a couple of them."
Hidden gem 1: An undercover expert
Once, Fiona went into a household and interviewed all of the staff. At first, they were afraid they were interviewing to keep their jobs, but she set them at ease, explaining that she genuinely wanted to get to know them and help them get the most out of their jobs.
One of the housekeepers told her she was originally from Poland, and that she and her husband had relocated to Arizona in search of warmer weather after landing in Chicago. Fiona asked her if she'd been a cleaner in Poland, as well, and found she'd been a mechanical engineer — a supervisor — but couldn't afford the $10,000 fee to change her qualification when she moved to the US.
"Here's this woman who was cleaning — and doing a very good job at it, she was my best cleaner — but she had an ability to do something else," says Fiona.
Fiona asked if she'd like to get back into engineering, and the housekeeper explained that she had closed that door — she was happy with her job. But when Fiona pressed her on the idea of doing engineering work within her private service role, the housekeeper lit up. She jumped at the opportunity to split her time, and became half head housekeeper, handling laundry and other housekeeping tasks, and half houseman, running mechanical system checks and ensuring all lights and appliances were in working order.
"In half the time, she did the work of a full-time houseman, and she loved it," says Fiona, noting that the housekeeper could have chosen to move over full-time but preferred the split role.
Fiona adjusted her pay to reflect her new responsibilities, and had regular check-ins to make sure they were always striking the right balance.
"It's always something I address straight off with them — it has to be a win-win for both, because otherwise they'll feel like they're doing extra work without any benefit," says Fiona.
Over time, the benefits stacked up on both sides. The housekeeper gained a deep understanding of the machines she used every day, and each part of her position made her more efficient at the other — a huge benefit to the household. Meanwhile, she was able to grow in her role and tap into dormant skills from her past.
"Even though she felt she'd moved on from that portion of her career as a full-time thing, she still felt like that was part of her," says Fiona. "For her to be recognized for what she had achieved back in her own country and to use that here, I think that really added to her self-worth, and she felt like she was achieving more. The housekeeper is unfortunately often perceived as the lowest position in the household hierarchy, and she felt elevated."
Hidden gem 2: An untapped passion
Years later, in another household, Fiona met a housekeeper with a passion for flower arrangements. She had wanted to be a florist and held a floristry certificate, but found she made more money in private service. So, floristry became her side project, and she continued making flower arrangements for friends and family in her free time.
At the time, Fiona was spending thousands of dollars per year on flower arrangements, and asked the housekeeper if she'd like to take over instead. She was thrilled.
In the same conversation, Fiona discovered that she had also taken a table laying etiquette course, and that her talent for arranging beautiful designs extended well beyond flowers.
Soon, she was handling all of the household's flower arrangements, and helping the chef with table settings for dinners and parties.
"She was able to help out in areas that were really meaningful for the household, and it also helped her integrate into the household much quicker," says Fiona. "She felt welcomed because she was working directly with other people."
Bringing the work in-house had a trade-off — sometimes Fiona needed to bring in an extra housekeeper for the day to cover the workload. But ultimately, it was more cost-effective and more valuable to give the responsibility to one of her own employees.
"She was also doing something that she loved," says Fiona. "She took great pride in it, and her work was great."
The principal always sent the biggest flower arrangements home with the housekeeper, and encouraged her to keep the vases for her side projects. But the real benefit was the opportunity to find joy in her work and grow in her role in the household.
"I think if you give people the ability to shine, they will," says Fiona. "If it's a passion for them and they want to excel, they'll shine. If they can show their principals what they have in reserve, they'll shine. And that's only a win for them and for us as the household."
The broader impact
Over the years, Fiona's search for hidden gems has helped her get the best out of her employees again and again. She says giving her team members an environment where they're set up to be more successful leads to happier employees who stay with the household, which ultimately reflects well on her as a leader.
"The usefulness that people have in their back pockets can only make us more valuable as estate managers and directors of residences," says Fiona. "Success comes from being a team."
Her tips for other leaders in private service:
Never make assumptions about your team members. Everyone is more than just a title of "nanny" or "housekeeper."
When you're asking someone to step outside of their job description, always make sure the employee wants to do something different. It has to be a win-win.
When you're interviewing team members or new candidates, try asking: "Tell me something about yourself that is not on your resume and I would never know about you."
"You just never know what you've got sometimes until you ask," says Fiona.
Want to connect with estate managers and experts like Fiona? Join the Easemakers community for private service professionals.