Easemakers
[Easemakers Podcast E18] Mayday case study: overcoming 'hell week'
One week, three holiday dinners, no notice. When Holy Week turned into 'hell week,' Latricia Friend made the impossible possible for her principals — and now, she's sharing how she did it in the latest episode of the Easemakers Podcast.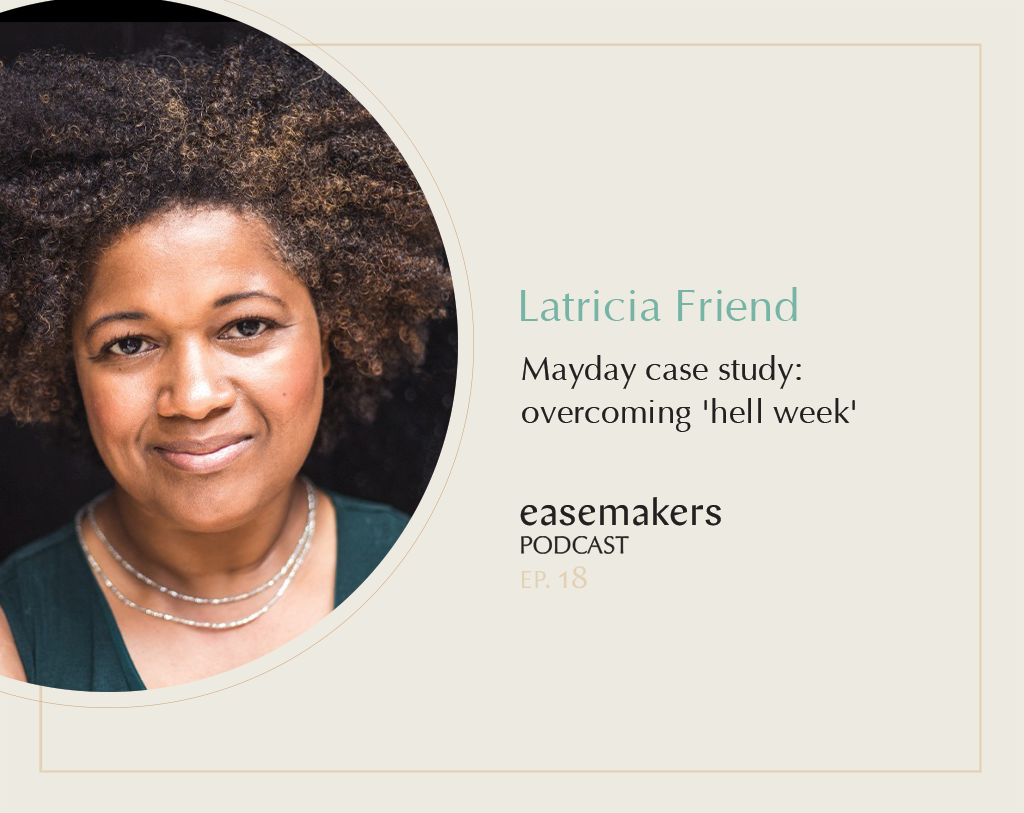 In January, New York City fractional estate manager Latricia Friend checked in with her clients about their plans for Holy Week. One after the other, they told her they didn't plan to be in the city.
But in April 2022, as Passover, Easter and Ramadan all approached on the same week, her phone started ringing.
In this episode of the Easemakers Podcast, Latricia shares the story of when Holy Week turned into 'hell week,' and breaks down how she was able to juggle three families and three different holiday dinners, all with a little help from her network.
Tune in to hear:
How Latricia handles a 'mayday' situation
Her tips for motivating everyone around you
Why networking is critical for every private service professional
Plus, in the lightning round, don't miss Latricia's favorite fictional private service professional — we bet you can't guess who it is ahead of time!
The Easemakers Podcast is also available on Apple Podcasts, Spotify, Stitcher and anywhere you listen to your favorite shows.
To hear more from Latricia, be sure to connect with her on LinkedIn, and tune into the 5-Star Service Club on Thursdays at 7:30pm ET.
Catch up on past episodes of the Easemakers Podcast to hear from more experts in the private service industry, and don't forget to subscribe on Apple Podcasts to get notified about future episodes. And of course, be sure to join the conversation in the Easemakers community after you listen!
The Easemakers Podcast is presented by Nines, household management software and services built for discerning households and the private service professionals who support them.