Easemakers
[Easemakers Podcast E17] The tension between estate managers and interior designers
Estate managers and interior designers both want to make their principals happy — so why is it such a challenge to work together? We asked two friends to debate some common scenarios, and to share how they've built a positive working relationship.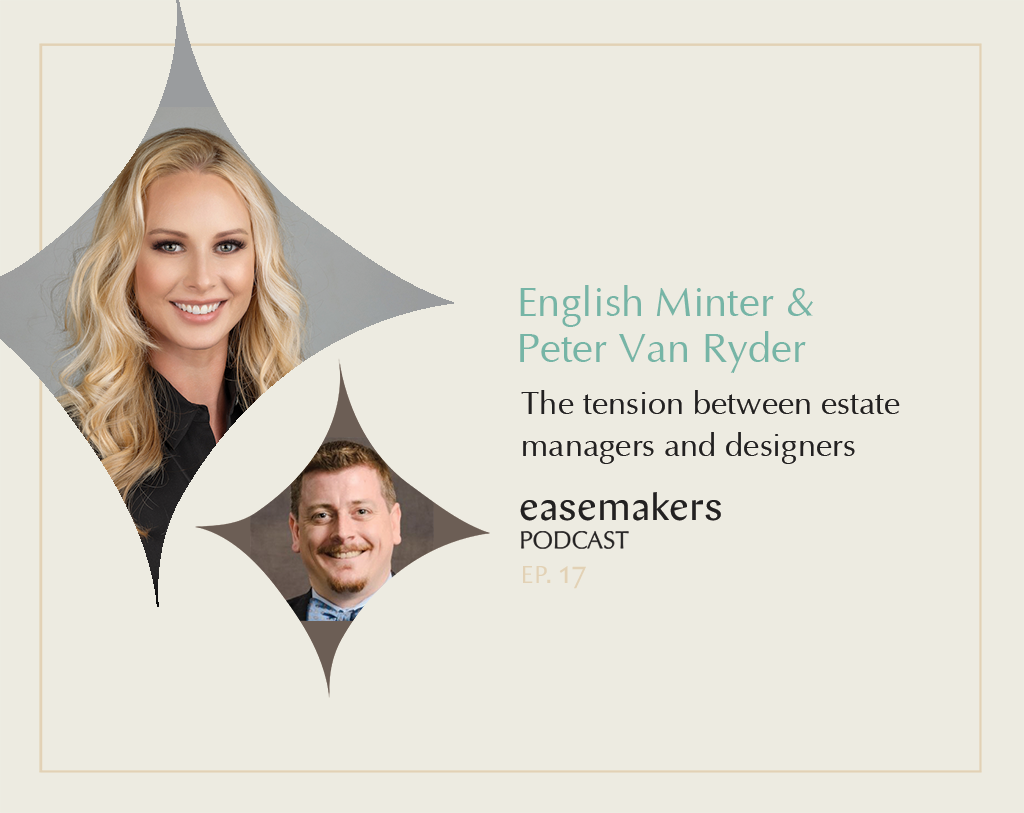 When you talk to estate managers about interior designers, they all tend to respond with the same sigh.
We wanted to know, what's the source of this tension? Is it possible for designers and household staff to work together in harmony?
We asked two friends to debate these questions, and to share what they've learned from working together.
Peter Van Ryder is the owner of Estate Management Solutions, a placement, recruitment, training, and consulting firm based in Dallas, TX. English Minter is a Dallas-based interior designer, who started working with Peter through a shared client.
They've been through it all — a lofty vision from their principal, tight deadlines, and lots of push and pull between their competing priorities. In the latest episode of the Easemakers Podcast, they'll share stories and lessons learned from their time working together, in hopes of helping you build stronger relationships with designers.
Tune in to hear:
Impractical design horror stories
How to set the stage when you're working with an interior designer
Peter and English debate common scenarios, like when a designer says, "I'm a designer, not an executor"
And of course, be sure to join the conversation in the Easemakers community after you listen!
The Easemakers Podcast is also available on Apple Podcasts, Spotify, Stitcher and anywhere you listen to your favorite shows.
Thank you to Peter Van Ryder and English Minter for joining us. Catch up on past episodes of the Easemakers Podcast to hear from more experts in the private service industry, and don't forget to subscribe on Apple Podcasts to get notified about future episodes.
The Easemakers Podcast is presented by Nines, household management software and services built for discerning households and the private service professionals who support them.