Easemakers
[Easemakers Podcast E10] Managing construction projects for luxury homes
Estate managers balance a huge range of tasks every day — so how do you add a construction project to the mix? Veteran Estate Manager and owner's rep Tammy Goforth shares her secrets for striking the right balance in our latest episode of the Easemakers Podcast.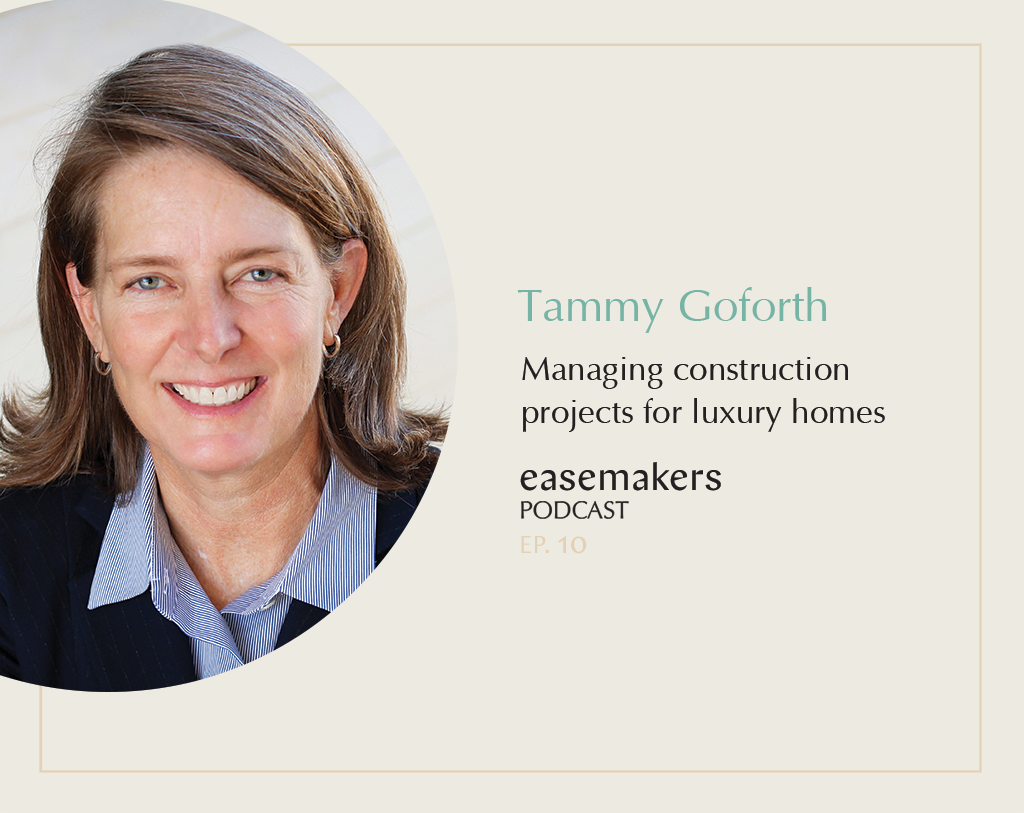 Tammy Goforth was making a name for herself as an Austin-based landscape architect when her career took an unexpected turn. After 3.5 years working together on a construction project, one of her clients asked her to join their household full time.
She dove into the world of estate management, teaching herself how to manage a household and overseeing countless construction projects for her principals along the way. Over 20+ years, she managed the construction of new luxury homes, a Halloween spook house, and everything in between — something that helped her become a better estate manager.
"Being involved in the construction process gives you information about the estate that you wouldn't necessarily have," explains Tammy. "You see where the wiring is located. You learn how to take care of surfaces. You're able to ask the people doing the work a lot of questions." 
Today, as the Founder and CEO of Crown Estate Services, she serves as an owner's representative, helping a number of different principals manage their estates and bring their visions to life.
In our latest episode of the Easemakers Podcast, she shares her secrets for taking an idea for a new build, and turning it into a reality. Tune in to hear:
A breakdown of the construction process, from a seemingly impossible idea to the final product
What to keep in mind at each stage of a project
Tammy's tips for working with principals, striking the right balance between your daily workload and managing a project, and more
Don't miss the lessons Tammy learned the hard way, and her advice for other estate managers.
The Easemakers Podcast is also available on Apple Podcasts, Spotify, Stitcher and anywhere you listen to your favorite shows.
Catch up on past episodes of the Easemakers Podcast to hear from fellow Easemakers on working with celebrities, managing household staff and vendors, finding the right match, and more. Plus, join the Easemakers community to talk to other estate managers and PSPs on a regular basis.
The Easemakers Podcast is presented by Nines, household management software and services built for discerning households and the private service professionals who support them.