Easemakers
[Easemakers Podcast E9] Fractional estate management: managing multiple principals and properties
Curious about the pros and cons of balancing multiple principals and multiple properties? In the latest episode of the Easemakers Podcast, fractional estate management veteran Christopher Milu shares his experience — and his tips for other PSPs.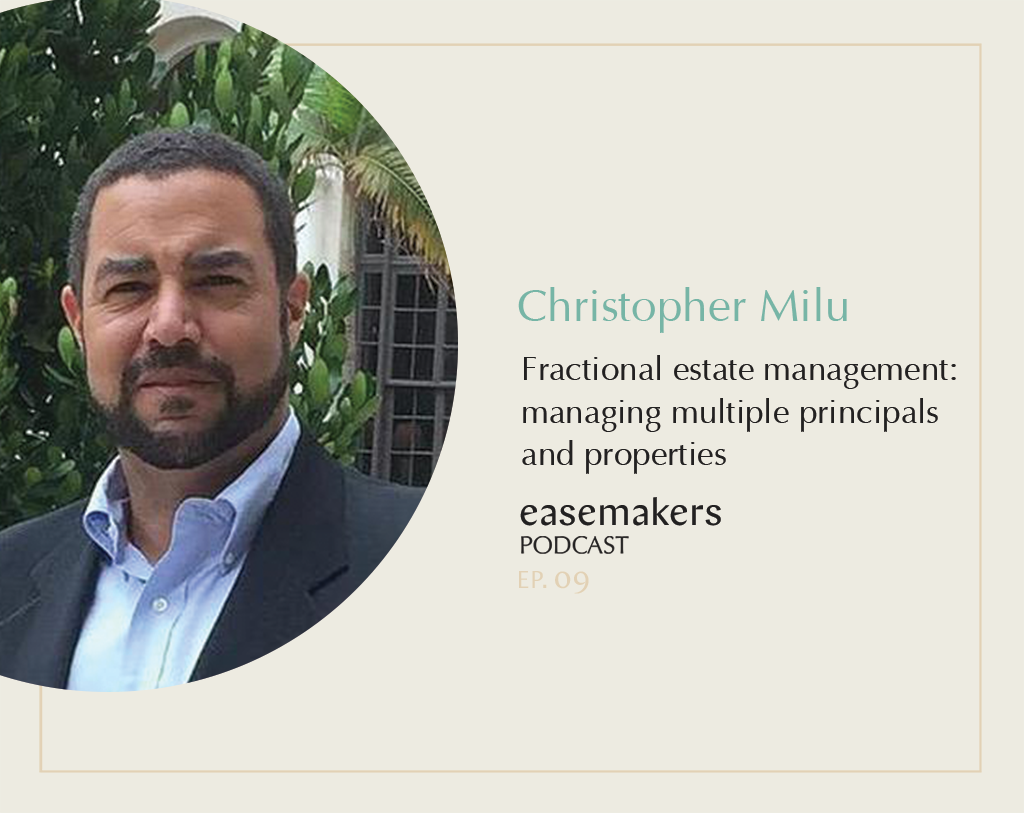 Christopher Milu never planned on becoming a fractional estate manager. But when his principal suggested he help some of her friends while she was traveling, his career took an unexpected turn.
Today, he runs his own fractional estate management company, MCM Estate Management and Consulting, and manages multiple principals, properties, and private service professionals.
In episode 9 of the Easemakers Podcast, Christopher shares everything from his daily routine to his advice for anyone thinking about starting a fractional estate management business. Tune in to hear Christopher's thoughts on:
The difference between managing one household full-time and fractional estate management
How the shift impacted Christopher's stress level, work-life balance and more
Tips for learning a property, building trust with a principal, and juggling a number of households
Plus, in the lightning round, don't miss Christopher's content rec's for other estate managers and PSPs.
The Easemakers Podcast is also available on Apple Podcasts, Spotify, Stitcher and anywhere you listen to your favorite shows.
Catch up on past episodes of the Easemakers Podcast to hear from fellow Easemakers on household staffing, building a strong team, creating effective house manuals, and more. Plus, join the Easemakers community to talk to other estate managers and PSPs on a regular basis.
The Easemakers Podcast is presented by Nines, household management software and services built for discerning households and the private service professionals who support them.