Easemakers
[Easemakers Podcast E8] The perks and challenges of working with celebrities
Dream of working with a celebrity? Trying to figure out if working for someone in the spotlight is right for you? Estate manager J Paulin worked for one of the biggest names in show business — and weighs in on the pros and cons in our latest episode of the Easemakers Podcast.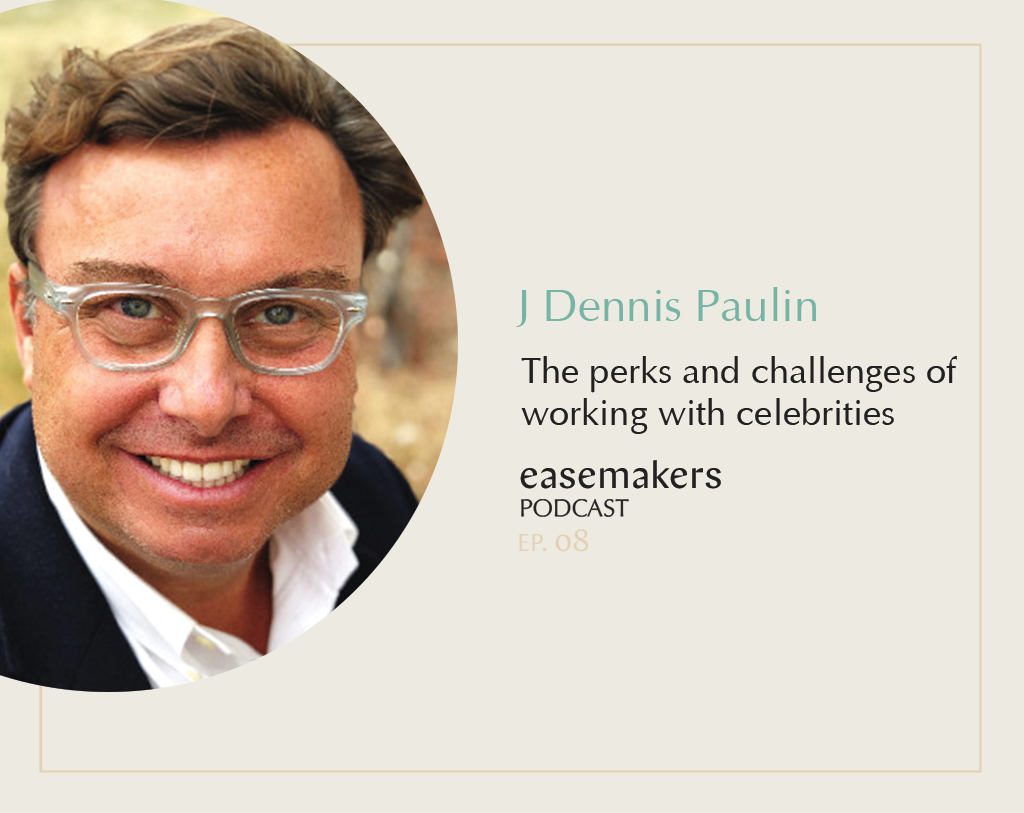 Fresh out of butler school in 1994, J Paulin landed his first job in private service with a Hollywood legend: comedian Bob Hope. To this day, J says the Hopes are still the best principals he's ever worked with, and he continues to use the entertaining tips he learned from Dolores Hope.
But working with celebrities comes with unique challenges, from security to staffing. Curious about the pros and cons?
Kicking off season 2 of the Easemakers Podcast, J shares stories from working with the Hopes, and lessons he learned in a decade of working with one of the world's biggest stars.
Tune in to learn:
What to consider before working with a celebrity
Questions to ask during the interview process
How working with a celebrity can affect everything from your day-to-day workload to your paycheck
Plus, in the lightning round, don't miss J's treat yourself ritual and his favorite story from working in private service.
The Easemakers Podcast is also available on Apple Podcasts, Spotify, Stitcher and anywhere you listen to your favorite shows.
Catch up on season 1 of the Easemakers Podcast to hear from David Gonzalez, Marta Perrone, Peter Van Ryder and more, and join the Easemakers community to talk to other estate managers and PSPs on a regular basis.
The Easemakers Podcast is presented by Nines, the first dynamic household management platform built for discerning households and the private service professionals who support them.