Easemakers
[Easemakers Podcast E12] Managing second homes and seasonal properties
A second home should feel like a sanctuary, but maintaining a seasonal property can be a lot of work. How do you manage vendors from afar? How do you keep the home safe year round? Kelly Cooper has built a business around managing seasonal properties, and she's sharing her secrets in the latest episode of the Easemakers Podcast.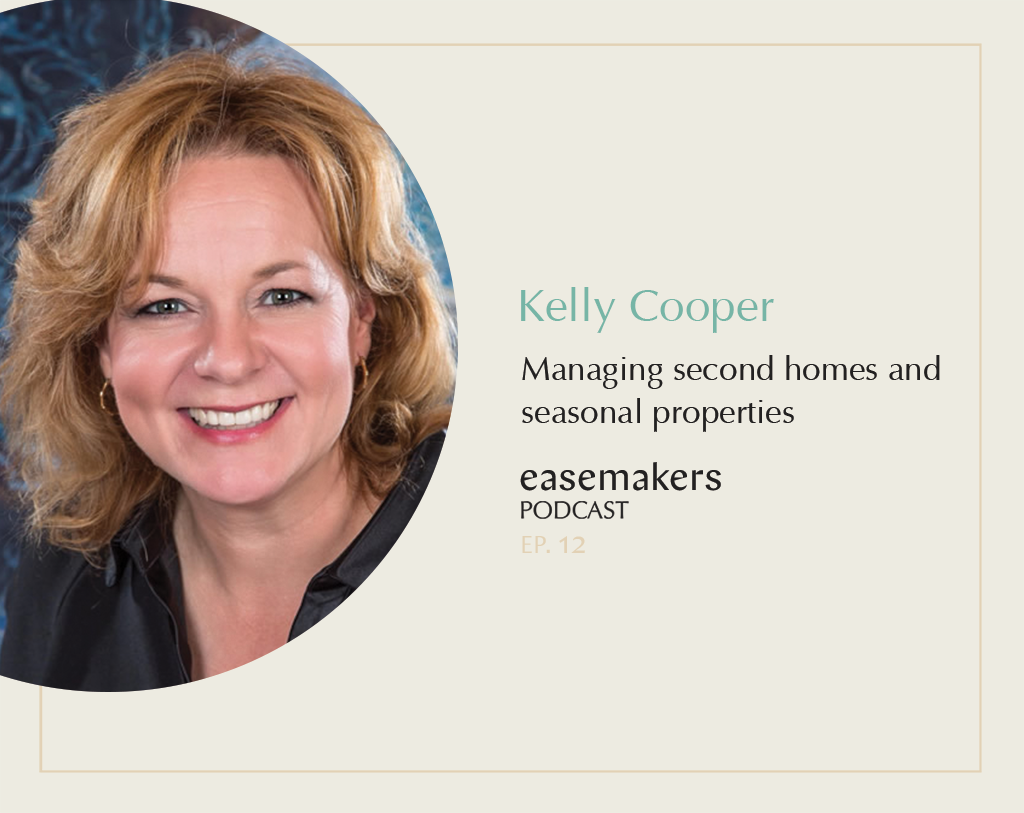 When Kelly Cooper started her concierge business in Northern Wisconsin, she built out a long menu of services, and expected to take care of a lot of errands and deliveries. But she quickly found that her clients had different needs in mind. Across the board, her clients needed help managing their homes.
"They loved the idea of having someone to take care of things after they arrive and before they depart," says Kelly.
Today, her company LakeTime Management handles everything from vendor management to "Sunday services" so her clients can enjoy every minute of their time at the lake, without any hassle.
In our latest episode of the Easemakers Podcast, she shares what she's learned in more than 12 years of managing second homes. Tune in to hear:
What you need to keep in mind if you're managing a seasonal property from afar
Lessons learned from working with vendors and staff in a tourist town
Tips for keeping a second home safe and running smoothly
Plus, in the lightning round, don't miss Kelly's bucket list items, and how the private service community helped her make the jump from hospitality into home management.
The Easemakers Podcast is also available on Apple Podcasts, Spotify, Stitcher and anywhere you listen to your favorite shows.
Catch up on past episodes of the Easemakers Podcast to hear from fellow Easemakers on the importance of backup, how to manage construction projects, working with celebrities, and more. Plus, join the Easemakers community to talk to other estate managers and PSPs on a regular basis.
The Easemakers Podcast is presented by Nines, household management software and services built for discerning households and the private service professionals who support them.