Easemakers
[Easemakers Podcast E3] Navigating the job search in private service
What questions should candidates ask in interviews to get a clear understanding of the principal? Why does ghosting happen? In the latest episode of the Easemakers Podcast, we asked Peter Van Ryder to share what he's learned as a private service professional turned educator and recruiter.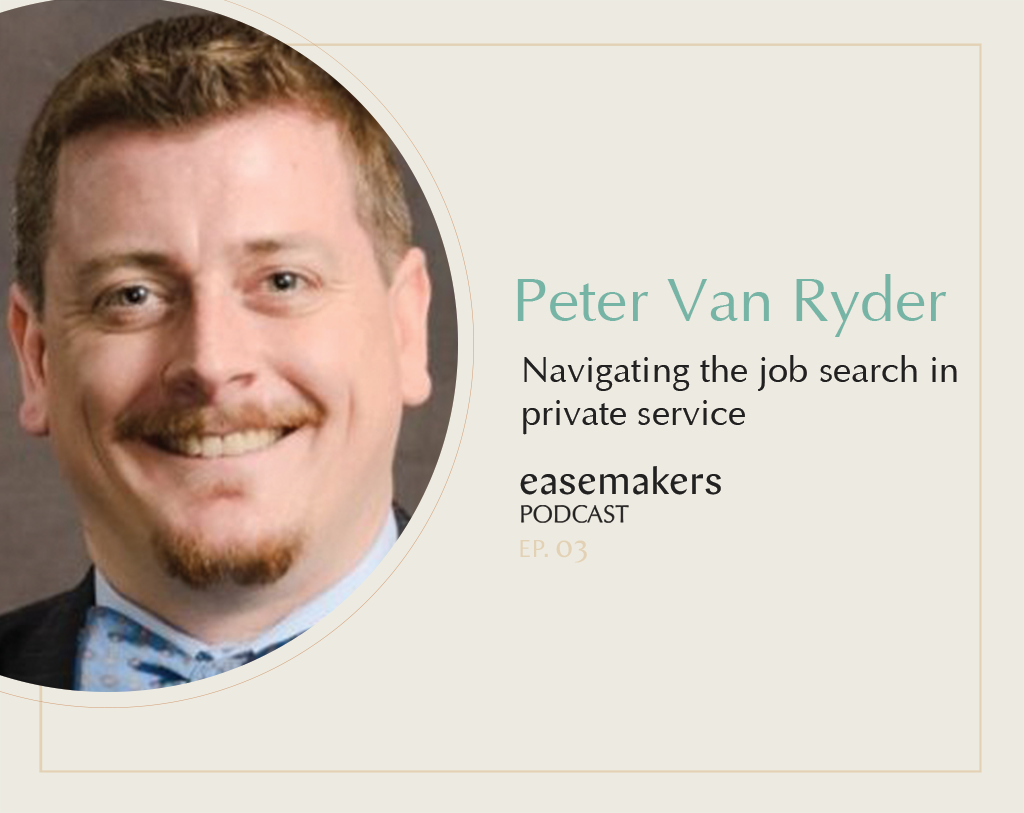 Peter Van Ryder spent 20 years working in private homes before launching his own business. He knows the passion estate managers feel for their work, and he understands the frustration that can come with searching for the right role. Today, after making the switch to placement and household staffing, he sits on the other side of the job search process.
"There truly is a job out there for every perspective and every skillset," says Peter.
In this episode of the Easemakers Podcast, Peter shares what he's learned about navigating the job search and what goes into finding the right fit.
Tune in to hear his insights on:
Questions to ask in an interview to help you get a true picture of a principal
Common mistakes PSPs make during the job search process — and how to avoid them
Ghosting, and how to respond to it
Aha moments after transitioning from estate management to recruiting
Plus, get his tips on easy ways to fill gaps in your experience, how to read job descriptions, and how to bounce back after a rejection.
The Easemakers Podcast is available on Apple Podcasts, Spotify, and anywhere you listen to your favorite shows.
Thank you to Peter Van Ryder for sharing his thoughts and advice with us. You can catch Peter on the Five Star Service Club with Latricia Friend on Thursdays at 7pm ET on Clubhouse. Plus, check out his course, The Essentials of Household & Estate Management.
Want to connect with other estate managers and private service professionals to swap tips for navigating the job search? Join the conversation in the Easemakers community. The Easemakers Podcast is presented by Nines, the modern platform for streamlining household management. With Nines, estate managers and their principals can manage household employees, projects, vendors and more — all in one efficient platform.