Easemakers
[Easemakers Podcast E2] Driving change in estate management
What is an estate manager? Why is this role so hard to define, and who sets the standard? Veteran estate manager Kimberly Varney wants to help answer these questions. Listen to our new episode of the Easemakers Podcast to hear how she plans to do it.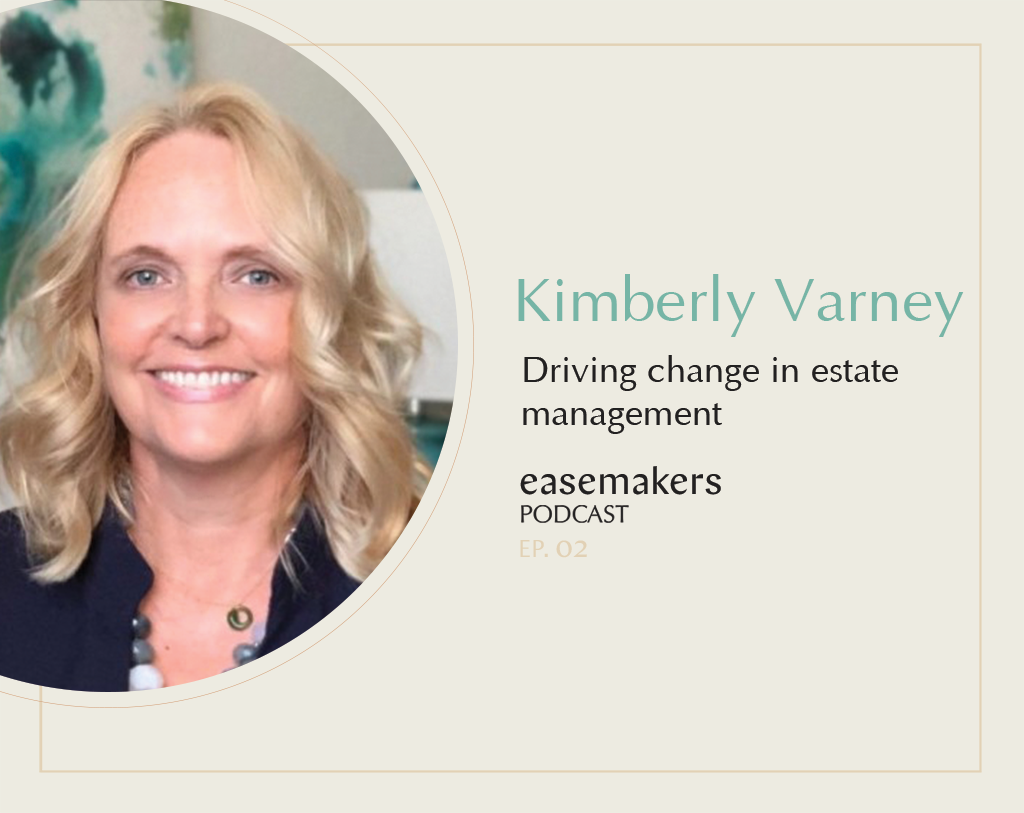 A new year is the perfect time for a fresh start, and on January 29, 2022, estate managers, recruiters, instructors, coaches and service providers from across the country came together to talk about the challenges facing the private service industry — and how we can spark some important changes.
The idea for the Estate Management Conference came to Kimberly Varney when she was struggling to find estate managers for her consulting clients. She noticed a disconnect in how people define the role of an estate manager, and saw a need for a new industry standard.
In our latest episode of the Easemakers Podcast, Kimberly shares what drove her to bring together voices from across the industry, and how she hopes the conversation will evolve after the conference.
"There's so much to talk about," says Kimberly. "There's so much we need to fix."
During our conversation, you'll also hear:
How Kimberly's background as a yacht chef helps her as an estate manager
Why she was drawn to a unique niche of helping in moments of transition
Her thoughts on mentorship, community and more
The Easemakers Podcast is also available on Apple Podcasts, Spotify, and anywhere you listen to your favorite shows.
Thank you to Kimberly Varney for joining us on the Easemakers Podcast, and for her incredible work in moving the industry forward.
Want to share your thoughts about how you hope to see estate management evolve in 2022? Join the conversation in the Easemakers community.
The Easemakers Podcast is presented by Nines, the modern platform for streamlining household management. With Nines, estate managers and their principals can manage household employees, projects, vendors and more — all in one efficient platform.