Nines
An opportunity in private service
The pandemic uncovered deep-rooted problems in the private service industry — and triggered an important shift in how we think about the future.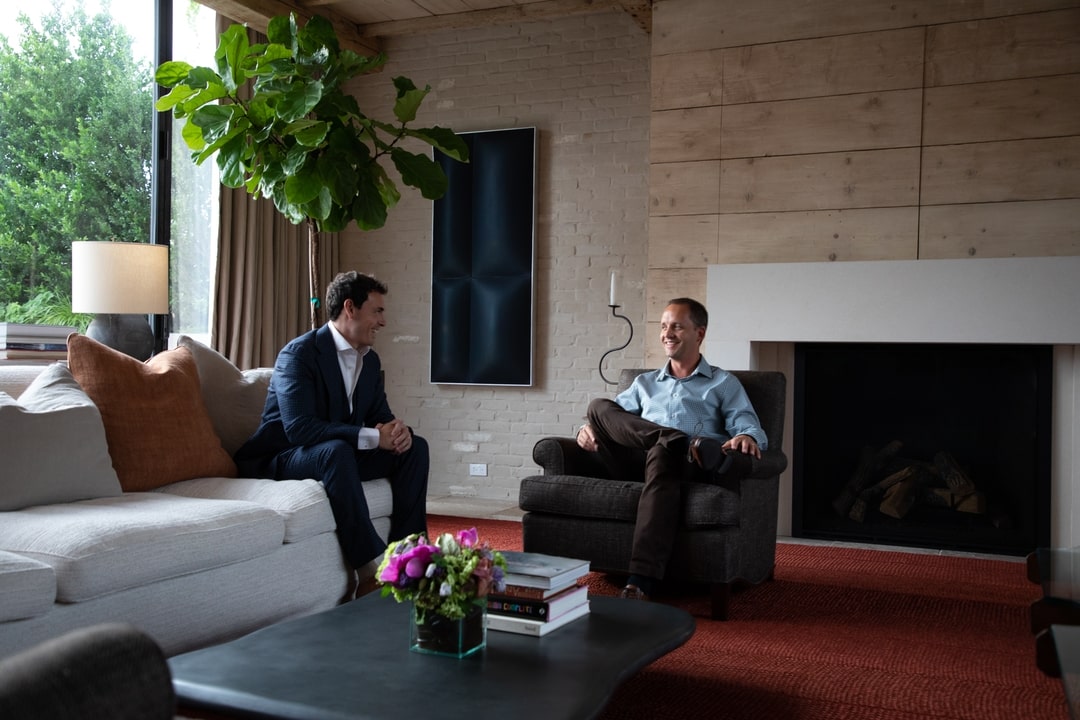 In March 2020, Mohamed Elzomor was training billionaires, CEOs, celebrities, and royal families as one of the most sought-after private fitness trainers in the world.
But overnight, his business ground to a halt as the Covid-19 pandemic made travel and in-person training impossible. As Elzomor's personal training clients retreated, he realized he would be one in hundreds of thousands of people self-employed in the personal services industry whose livelihood would be a casualty of the pandemic.
"Given the low labor law compliance in this industry, there was no unemployment safety net for housekeepers, trainers, drivers, chefs, and other personal services people," he says.
During a virtual training session, Elzomor and his client, serial entrepreneur Marc Lore, struck up a conversation about the irony of the challenges facing the private service industry during the pandemic: private service professionals across the country were losing their jobs, and yet, households needed more help than ever before.
They had a hunch this challenge was the tip of the iceberg, and they wanted to learn more about the underlying problems in private service. Lore introduced Elzomor to Jacco de Bruijn, a former management consultant turned tech startup entrepreneur. Together, they founded Nines, and set out to uncover — and then solve — the biggest challenges in the private service industry. Lore was their first investor.
"There is a real gap in this industry, and I saw an opportunity to invest in a company with a big vision to solve that deficit in service," says Lore. "Plus, I knew it needed a set of co-founders that had complementary skills."
Elzomor was an insider — someone who could relate to the challenges of private service professionals. Meanwhile, de Bruijn brought an outsider's perspective, along with a background in fixing processes that were broken. As a consultant, he had helped struggling teams find solutions.
"If you hire the right people for the job, they should be able to do that job, but that doesn't mean letting them fend for themselves," says de Bruijn. "It means making sure they have the tools and support to excel in their roles and uphold the values we saw in them in the first place."
Now, he was ready to ask the right questions to discover what was needed to help households that run like businesses.
Elzomor and de Bruijn spent the rest of 2020 researching the private service industry, learning everything they could about the challenges facing both household employers and their employees. They surveyed hundreds of private service professionals, and personally interviewed hundreds of principals and household employees.
Throughout those early conversations, one thing was clear: the private service industry was operating in the past. Most private service professionals no longer wear tailcoats and work in castles, but otherwise the industry has hardly changed over the past century.
This helped Nines develop its north star: to simplify and elevate household life by modernizing the private service industry.
Elzomor and de Bruijn recognized two key ways they could bring change to the industry: support and efficiency. Private service professionals were being placed in homes, and then left to learn on their own. They didn't have standardized onboarding or any tools for building efficient processes in the home.
The team started out by building a membership program designed to place private service professionals and provide ongoing support over time.
But after working with a few dozen members, they realized they could help more households and private service professionals get the support and efficiency they needed through professional development resources and technology, instead.
In 2021, they pivoted, and set out to build the first all-in-one household management platform for discerning households and the private service professionals who support them. This cutting-edge technology helps households standardize onboarding, improve training, and manage tasks more efficiently. It gives private service professionals the tools they need to stay organized and manage complex processes, so they no longer have to deal with long text threads and time-consuming busy work.
"Nines is my new digital house manual," says Linda Peifer, a House Manager based in New York City. "I love how all the household information is in one place, and I can control who I share it with. The platform makes it very easy to navigate, and I now have more time to focus on things like walking the property."
At the same time, Nines launched Easemakers, a private community for estate managers, personal assistants and other private service professionals. The community gives members a place to connect and learn from each other — a professional development opportunity few estate managers have had in their careers.
"In 20 years, I've only spoken to a handful of estate managers like myself," says Easemakers community member Shelby Boudreau. "In the last 2 months, I've had so many great conversations."
Today, Nines continues to pursue its mission of simplifying and elevating household life. Both the platform and the community are a direct response to the challenges principals and estate managers have shared with Elzomor and de Bruijn since the early days of Nines.
"We've spent the past year and a half listening to the needs of household employers and the private service professionals who work in their homes," says de Bruijn. "Now, we're excited to continue to work together and evolve our platform to be a perfect fit for their needs."
"Already, we're seeing people make such meaningful connections in our Easemakers community," says Elzomor. "It's amazing to see private service professionals from across the country lifting each other up, sharing tips and resources, and helping their peers. Over time, that's going to have a powerful ripple effect."