Easemakers
AMA: Minimizing risk for your household
You're responsible for managing risk when it comes to your vendors, household staff, and more. Are you doing everything you can to protect your principals and yourself?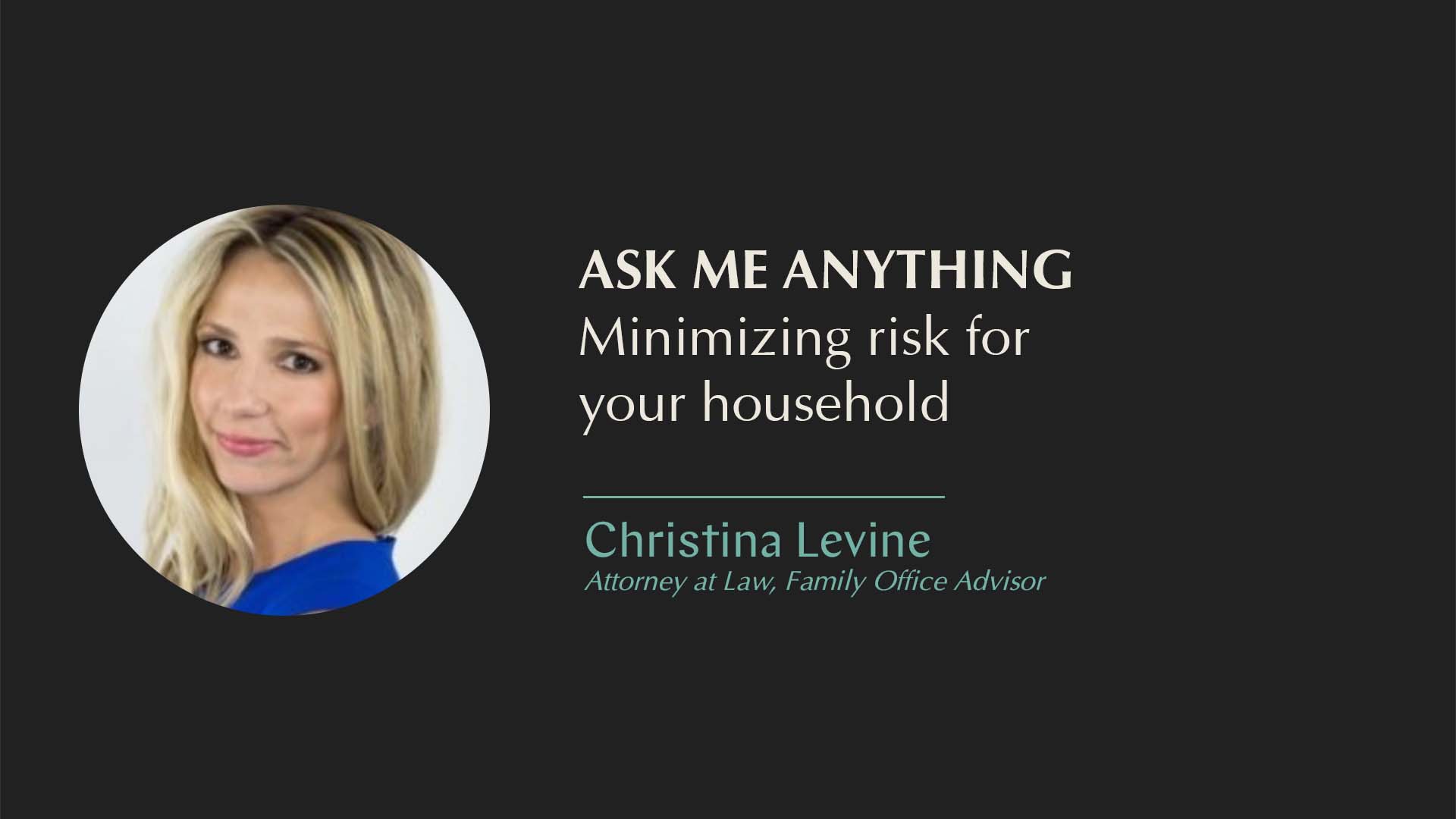 As an estate manager, you're put in a position of power in someone else's household. Are you set up for success? Or, are you exposed to legal risk?
Christina Levine is an attorney who specializes in advising family offices — and now, she's sharing her tips for private service professionals with the Easemakers community.
On February 8, Christina will join the community for a members-only ask me anything conversation (AMA) about how you can minimize risk in your household. RSVP in the community, and if you're not a member, join here.
She'll cover everything from how to handle gossip to the questions you should ask in interviews with household staff. She'll walk through case studies and share what to do when an issue comes up.
Then, we'll hand the conversation over to you. AMAs are your conversations, so bring your questions, and take the Q&A in any direction you'd like.
Who is the conversation for?
AMAs are free and open to all Easemakers community members. Not a member? Join here. Once you're in, RSVP in the events channel.
While this conversation will help PSPs in leadership roles in particular, it's always a good idea to learn the grey areas and how you can minimize your own risk.
Learn more about our guest…
Christina Levine is a California licensed Attorney and risk advisor for small businesses and household employers. Her firm, CPL Crisis Management, assesses risk in the workplace and successfully mitigates it by employing an array of legal strategies and process management tools, such as legally compliant employee handbooks, HR policy evaluations, best practice recommendations for hiring, retaining and terminating staff and on-site workplace investigations.
Christina offers a range of management solutions for the family office, legal, HR, staffing, accounting and insurance, all under one roof. Her firm serves as an all-encompassing advisory team for clients by coordinating their interests for their workplace.
Already an Easemaker, but want to bring a friend?
The more the merrier! Refer them to Easemakers here.
See you on February 8!
Don't forget to bring your questions for Christina, and RSVP in the Easemakers community. Looking forward to seeing you there!