Household Management
Bridging the fall property management transition
Are you ready for the fall changeover? Here are the questions you should be thinking about to prepare for winter and preserve a property and everything within it.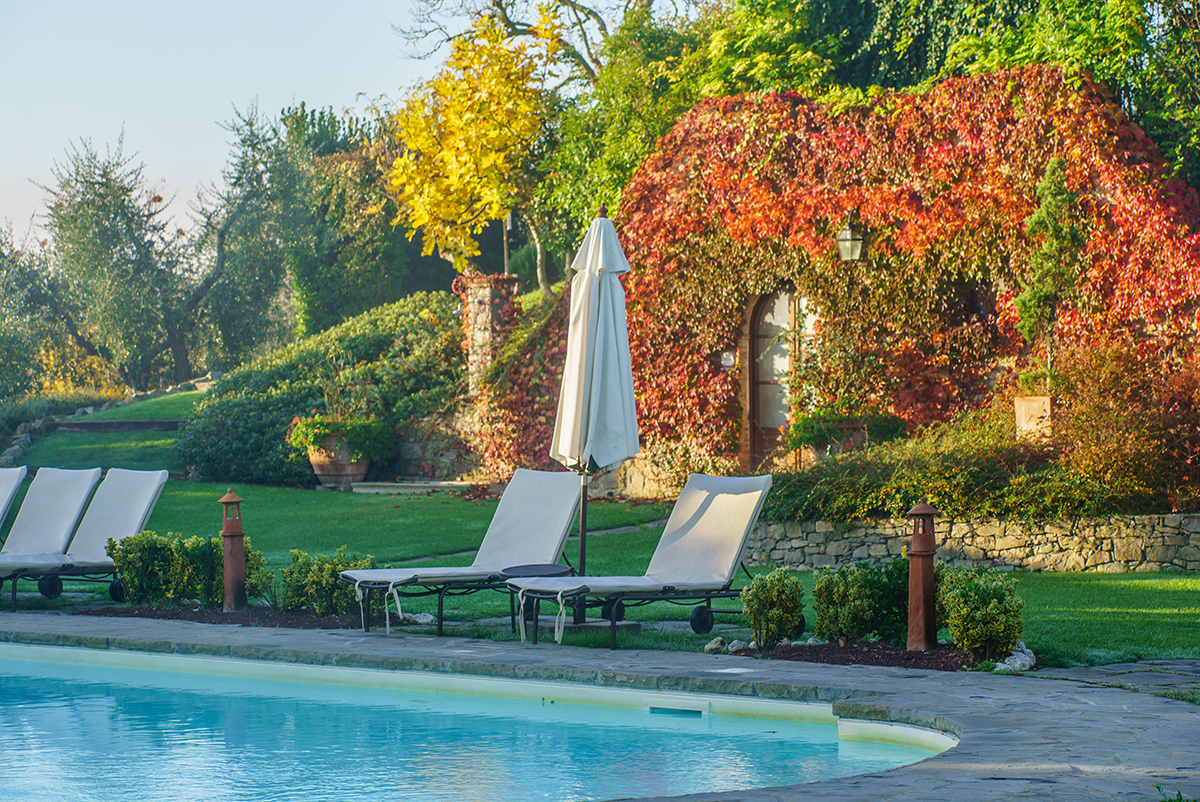 The end of the summer season gives estate managers and private service professionals an opportunity to focus on tasks that might've been on the back burner, like deep cleanings, annual servicing, and annual recurring tasks (like conditioning leather furniture).
But, seasonal transitions also come with long list of changeover tasks, like changing lighting settings, moving outdoor furniture that needs to be preserved, shutting down home systems that don't get used in the winter, and starting up systems that do.
It can be hard to ensure nothing slips through the cracks, and balance annual recurring tasks with a growing list of changeover projects.
"Our principals add to the list of seasonal changeover tasks every year, so if you don't get better at it, you can't manage it," explains estate management expert Shelby Boudreau. "Five years from now, you're doing 10 times more than what you're doing today, and you'll be doing it in half the time."
Shelby helped one family in Maine navigate their fall changeover activities as they rapidly expanded their portfolio from 2 to 10+ properties. She built out systems to streamline the work so she and her team could save time year over year.
Those time saving strategies are even more important now, when principals have more flexibility.
"Years ago, we would have had 4-5 quiet months to accomplish off-season tasks, but now you might see them at the second home once a month throughout the year, and we have to come up with new ways to manage that," says Shelby.
So, what should be on your fall changeover task list, so you can preserve a property and everything within it — from home systems to outdoor furniture — and ensure that systems that are used year-round are in good shape for the transition between seasons?
When is the right time to start preparing a property for winter, and when should you schedule projects related to plumbing, heating and snow prep?
Which end-of-year tasks should already be on your radar?
And, what's the best way to pace your off-season work, now that you might have guests at any time throughout the year?
We want to help you answer all these questions, and give you the tools and strategies you need to manage the fall changeover with ease.
Join us for our new Fall Changeover Workshop on August 23, led by Shelby Boudreau!
During this 2-hour workshop designed for estate managers, private service professionals, and homeowners who want to master fall changeover, Shelby will share her tips for fall closing and winter prep, tackling seasonal recurring tasks, and pacing and planning your task list in a way that helps your team save time and avoid surprises during last-minute visits from principals and guests.
Whether you're managing the fall changeover for the first time or looking for ways to streamline your end-of-year operations, this workshop will give you the intel and tools you need to get better at navigating the transition from summer to winter year after year. We hope to see you there!
This fall workshop is the first in a two-part seasonal transition series. The spring workshop will be held in January 2024. You can enroll in the fall workshop for $150, or enroll in the full series for $250. All attendees will receive access to the on-demand recording, as well as relevant templates and worksheets.
As with all of our workshops, our goal is to give you a modern approach to household management, and the knowledge, tools and confidence you need to oversee the ins and outs of your household operations.