Easemakers
[Easemakers Podcast E48] Resourcing: how to set your family office and household staff up for success
How do you ensure your team has the resources they need, and how do you ask for more support? Rebecca Maguire shares her tips for setting family offices and teams of household staff up for success.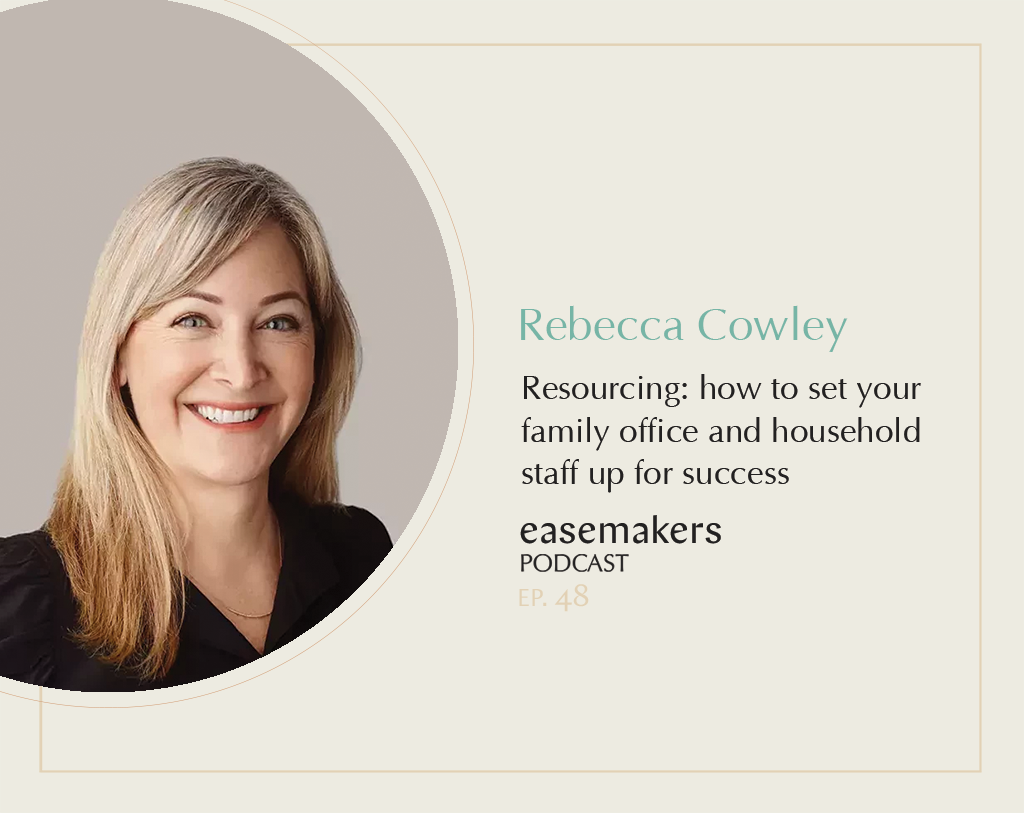 In 20 years of working in single family offices, EFO Advisory Services Founder Rebecca Cowley (formerly Maguire) has learned that there's often a disconnect between what principals think they need and what their teams actually need to operate effectively.
Many teams of private service professionals continue to take on more, operating on the brink of burnout but managing the chaos so well that their principals don't feel the pain. This is a lose, lose situation. Staff deserve support, and principals don't want to risk losing their best people.
So, how do you know when your team has reached its bandwidth, and how do you ask for more resources?
In this episode of the Easemakers Podcast, Rebecca digs into resourcing and operations, exploring common challenges and offering expert tips for ensuring your team has what they need to be successful. Tune in to hear:
The risks of operating without the proper resources
How to navigate conversations around resourcing, and how to bring plans (not problems) to your principals
Tips for setting up systems and structure for your family office and household staff the right way from the beginning
The Easemakers Podcast is available on Apple Podcasts, Spotify, and anywhere you listen to your favorite shows.
Catch up on past episodes of the Easemakers Podcast to hear from more experts in the private service industry, and don't forget to subscribe on Apple Podcasts to get notified about future episodes. Follow along with @easemakers on social media, and of course, be sure to join the conversation in the Easemakers community after you listen!
The Easemakers Podcast is presented by Nines, the household management software solution built for high net worth households, family offices and the private service professionals who support them. Questions about household staffing, luxury home management, or how to create a better workflow for everyone on your team? Start a conversation today.