Easemakers
[Easemakers Podcast E38] Building strong systems of communication and creating a legacy of knowledge
Phoebe Maddrell has honed her estate management skillset across superyachts, guest homes, and estates. Now, she's sharing what she's learned about building effective systems of communication for staff members and creating what she calls a "legacy of knowledge" in a new episode of the Easemakers Podcast.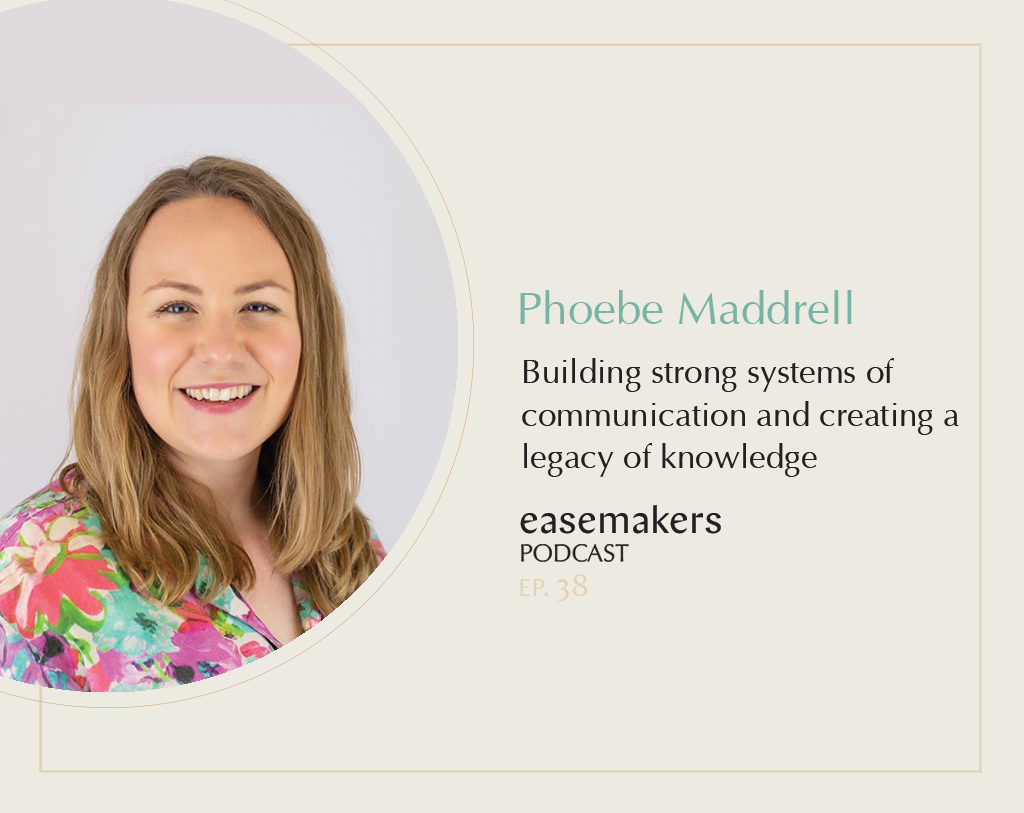 Phoebe Maddrell is a freelance lifestyle manager and estate management consultant based in the UK. After getting her start in guest homes, traveling the world on superyachts, and working in a range of different estates, she's seen what works well for household staff (and what doesn't).
Now, she helps clients set up estate management systems that streamline household operations and help teams of private service professionals communicate effectively.
In a new episode of the Easemakers Podcast, Phoebe shares her tips for building strong systems of communication for your household staff, and why she believes in creating a "legacy of knowledge" — for your team, your principals, your successor, and (perhaps most importantly) your future self.
Tune in to hear:
The impact of better communications among household staff
How to get household staff and principals on board with new household management tools and systems
Why taking a few minutes to document everything in an estate management software in real time will help your team save hours in the long run
The Easemakers Podcast is available on Apple Podcasts, Spotify, and anywhere you listen to your favorite shows.
Curious about how to set up better systems for your household staff? Check out some of our favorite resources:
Catch up on past episodes of the Easemakers Podcast to hear from more experts in the private service industry, and don't forget to subscribe on Apple Podcasts to get notified about future episodes. Follow along with @easemakers on social media, and of course, be sure to join the conversation in the Easemakers community after you listen!
The Easemakers Podcast is presented by Nines, the household management software solution built for high net worth households, family offices and the private service professionals who support them. Questions about household staffing, luxury home management, or how to create a better workflow for everyone on your team? Start a conversation today.