Easemakers
[Easemakers Podcast E30] Off-market experiences and what principals really want
What do principals really want? Rey Flemings and his team at Myria have an interesting hypothesis: experiences you can't Google. Hear his take in a new episode of the Easemakers Podcast!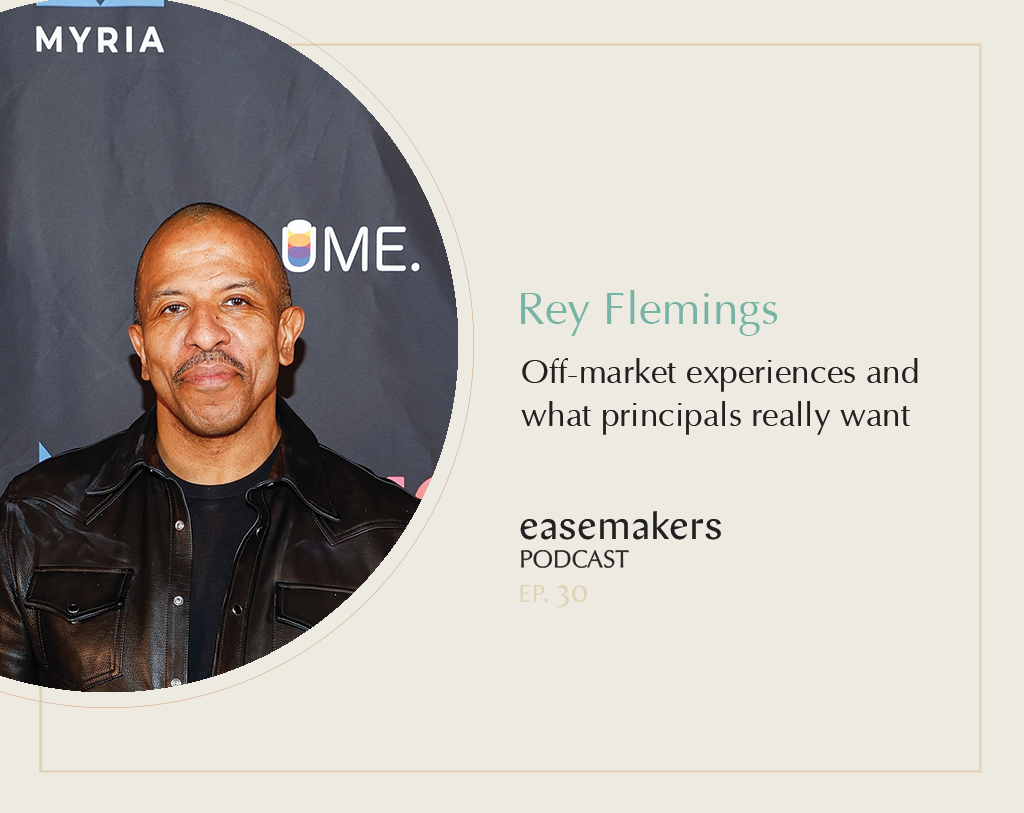 In his decades long private service career, Rey Flemings has learned that principals want unique experiences no one else can find.

Rey got his start working in the family offices of ultra high net worth individuals like Justin Timberlake. He stumbled into private service after working with some of the most successful people in the music industry as the Commissioner of Music in Memphis, Tennessee.
Then, after getting back to his tech roots in Silicon Valley and building startups like Stipple and PARTICLE, he found himself back in the private service industry building the off-market concierge services firm, The Blue.
Now, he's the Co-Founder and CEO of Myria, a Los Angeles based private marketplace that offers goods, services and experiences you can't Google. The platform connects members with off-market sellers, allowing them to access exclusive experiences ranging from reservations at the hottest restaurants to personal interactions with people they admire. New clients are vetted not just on success, but also on kindness — bad actors are removed from the community, and nice behavior is rewarded.

This week on the Easemakers Podcast, Rey shares what he's learned about what principals really want — from how they want their home to feel to the exclusive experiences that make them feel special. He talks about what experiences are trending, and what's on the way out. And, he shares why kindness is a core value for Myria, and how private service professionals can recognize kind, respectful principals who deserve their support.
The Easemakers Podcast is available on Apple Podcasts, Spotify, and anywhere you listen to your favorite shows.
Learn more about what Rey's team is working on at myria.us.
Catch up on past episodes of the Easemakers Podcast to hear from more experts in the private service industry, and don't forget to subscribe on Apple Podcasts to get notified about future episodes. And of course, be sure to join the conversation in the Easemakers community after you listen!
The Easemakers Podcast is presented by Nines, household management software and services built for discerning households and the private service professionals who support them.