Nines
An opportunity for holistic wealth management to fuel holistic success
Having wealth isn't the same as living well. So, how do you foster holistic success? Here's an area that family offices and wealth managers shouldn't overlook.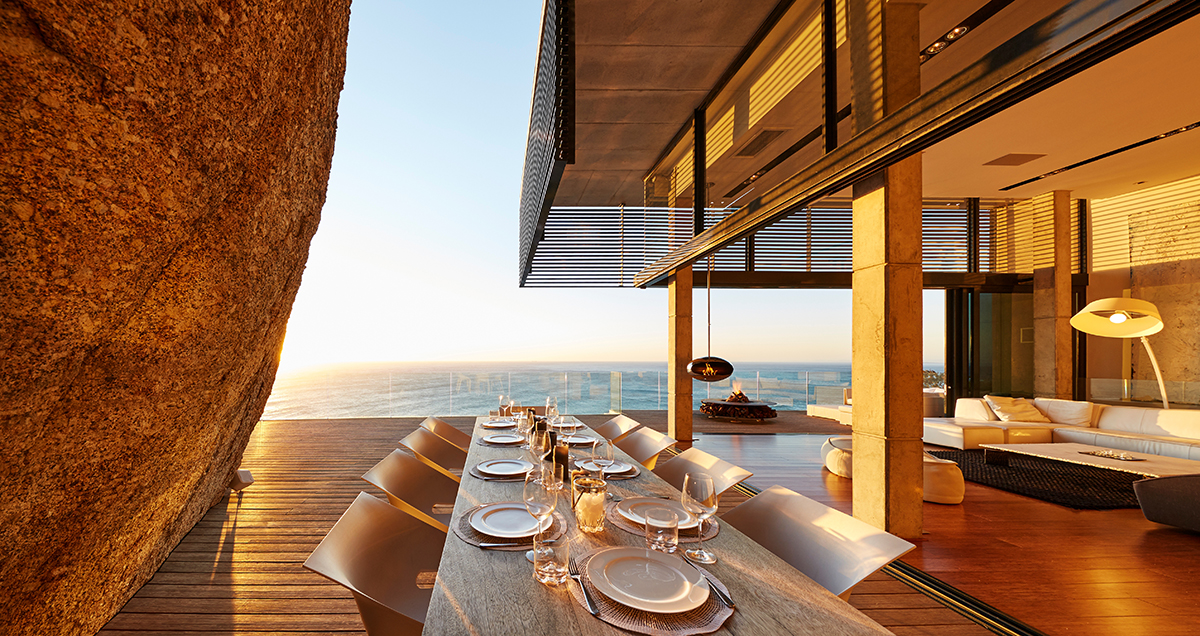 What is holistic success?
Of course, the definition of success is different to each of us. But, holistic success means looking beyond financial success at every element of our lives, from our physical and mental health to our relationships and our personal growth.
Even the definition of holistic success will vary from person to person, but one piece that's universal is home.
Think about it: A new homeowner recognizes buying their first house as a milestone — the completion of a major life goal that says, "we've made it." An athlete signs a contract and immediately buys his parents a new house — a way to repay them for years of being his #1 fan. A tech founder who IPOs after a decade of pouring her soul into her business buys a second home, or two or three — a place to celebrate and think about what's next. A family who's been building wealth over generations passes on a historical home to their children — a symbol of the family's legacy and a way to bring loved ones together year after year.
On our Make Yourself at Home podcast, we've interviewed CEOs, entrepreneurs, investors, celebrities, and high-achievers from a wide range of industries — and every guest has shared that home is central to their holistic success and wellbeing.
Home is a reflection of who we are, a safe haven to relax and unwind and be our most authentic selves, a way to enjoy everything we've worked so hard for, a place where we can focus on what matters most, and the why behind our financial goals.
Holistic wealth management
Interestingly, family offices and financial advisors are beginning to explore holistic wealth management — a strategy that has the potential to fuel the holistic success of the families they support.
Many family offices are exploring the idea of becoming a one-stop-shop for clients and expanding their financial services to cover every aspect of a family's financial life, including:
Investment management
Financial planning
Tax planning
Retirement planning
Philanthropy
Estate planning
Insurance brokerage
Advisory services
Beyond holistic financial planning, family offices have an opportunity to help families look at their wealth holistically, and support the family's non-financial assets.
In a whitepaper on the Family Focused Family Office for UBS Family Office Solutions and Family Advisory and Philanthropy Services, Mark Tepsich and Nicole Sebastian outline a holistic approach for supporting families, exploring how family offices can help families foster their financial capital as well as four qualitative forms of capital: human, intellectual, social and spiritual.
"The opportunity to cultivate these qualitative assets—and not spend precious days laboring solely to make ends meat—is a great gift, which financial capital makes possible," write Mark and Nicole.  
They explain that a Family Focused Family Office is designed to help the family be more intentional about fostering their qualitative assets — taking on the administrative work and creating a structure that empowers and encourages the family to focus on what matters most.
Creating structured systems of communication and fostering family governance may not come naturally to family members, because it's not natural to approach our family relationships with a professional mindset. In a personal context, we don't consider how small things like coordinating calendars can have a lasting impact on family dynamics. But the family office has the bandwidth and the perspective to bring in structure that will help the family thrive.
The household management opportunity
Other than managing a family's real estate investment portfolio and the financial decisions around the family's properties, financial advisors may not see the family's homes as an area for expansion.
But, given the important role of home in a family's holistic success, household management presents an exciting opportunity for Family Focused Family Offices to expand services holistically, foster the five capitals, and build deeper relationships with the family.
A family's homes play an essential role in each of the five capitals Mark and Nicole describe: a home can serve as a place for the family to gather and bond, a backdrop for family milestones, a vehicle for preserving the family's financial wealth, a tie to the community and the family's heritage, and a symbol of the family's values, passions and legacy.
And, while financial success has the power to fuel our holistic success (and we certainly expect it to), having wealth does not necessarily lead to living well. In fact, experiencing a wealth event leads to unexpected complexity that can get in the way of the life we imagined — something we call the wealth spiral.
The more properties and assets you own, the more work it takes to maintain them. The more people you hire, the more likely you are to feel like you're running a business inside your home.
In the same way that home can fuel our sense of holistic success, chaos in our lives at home can undermine our overall wellbeing.
Family offices and private service professionals who work together seamlessly and streamline a household's operations are able to calm the chaos of owning multiple properties and bring a sense of ease to their clients' lives at home.
Household management support can include:
Professional hiring and employment practices
Training and professional development for household staff
Structured systems of communication
Vendor management and budgeting
Investing in proactive maintenance for properties and assets
Taking the work of household management off of the family reduces their everyday stress and frustration, and allows them to focus on what's most important to them.
Unlocking holistic success
While home is only one element of holistic success, it is a crucial one. If your home is in disarray, you cannot truly feel at ease.
We believe that managing a household effectively, you can make room for the family to focus on what matters most to them.
Ready to learn more about modern household management? Check out some of our favorite resources:
Explore the platform built for managing complex households
Get started