Easemakers
AMA: Detoxing your household for a healthier lifestyle
Many households are becoming more eco-conscious, but don't realize how much of what they buy is toxic. Sophia Ruan Gushée wants to change that — and now, she's sharing her secrets with the Easemakers community.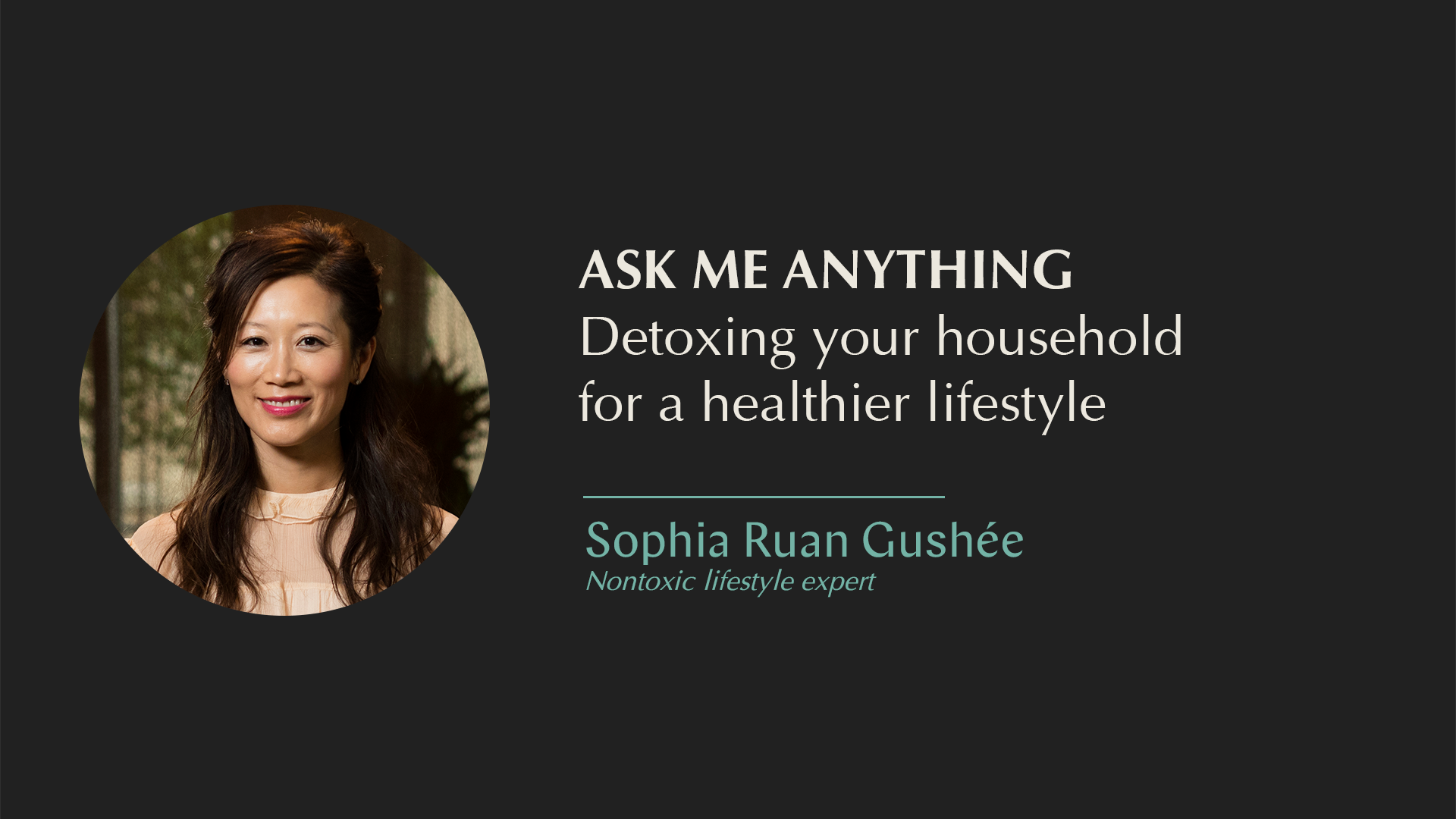 Sophia Ruan Gushée wants to help households avoid toxic exposures from everyday items, like cleaning materials, beauty products, technology and more. Toxic exposures are linked to health complications ranging from allergies to fertility challenges to cancer. Detoxing might sound like a time-consuming challenge, but Sophia has found practical ways to help you start the process quickly and easily.
Now, she's sharing her tips in an ask me anything (AMA) conversation with Easemakers community on Wednesday, April 6, at 12pm ET.
Whether you're working on a new build, managing a renovation, looking for healthier housekeeping products, or supporting a health-conscious household, this conversation will inspire you and give you detoxing tips that are reasonable and achievable.
Join us to learn:
Sophia's pillars for avoiding toxic exposures
Go-to resources for gauging what's toxic and what's not
Simple ways to create a healthier home
Sophia will share her tips for estate managers, and then we'll open the conversation up for questions. This is an interactive Q&A, so we hope you'll bring questions and take the conversation in any direction you'd like.
Who is the conversation for?
AMAs are free and open to all members of Easemakers, the leading community for private service professionals to connect and elevate each other and the industry. Not a member? Join here. Once you're in, RSVP in the events channel.
Learn more about our guest
Sophia Ruan Gushée is an author, a nontoxic lifestyle expert, and the founder of Ruan Living. Her book, A to Z of D-Toxing: The Ultimate Guide to Reducing Our Toxic Exposures, has been critically-acclaimed by some of the world's leading physicians, researchers, and professors as well as conscious consumers.
Sophia has been featured on popular platforms like the Dr. Oz Show, MindBodyGreen, Today.com, Well+Good, and magazines like Health, Family, and Fast Company. She serves as a member of the Well + Good Council and the Brown University School of Public Health Advisory Council.
Already a member, but want to bring a friend?
The more the merrier! Refer them to Easemakers here.
See you on April 6!
Don't forget to bring your questions for Sophia, and RSVP in the Easemakers community. Can't wait to see you there!