Easemakers
[Easemakers Podcast E37] Protecting assets from risk during hurricane season
This month marks the beginning of hurricane season. How do you make sure a property — and all of the fine art, antiques, and other valuable assets within it — are safe from risk? In this episode of the Easemakers Podcast, Fortress Chief Operating Officer Tom Burns shares best practices for art storage and preservation and tips for preparing for hurricane season.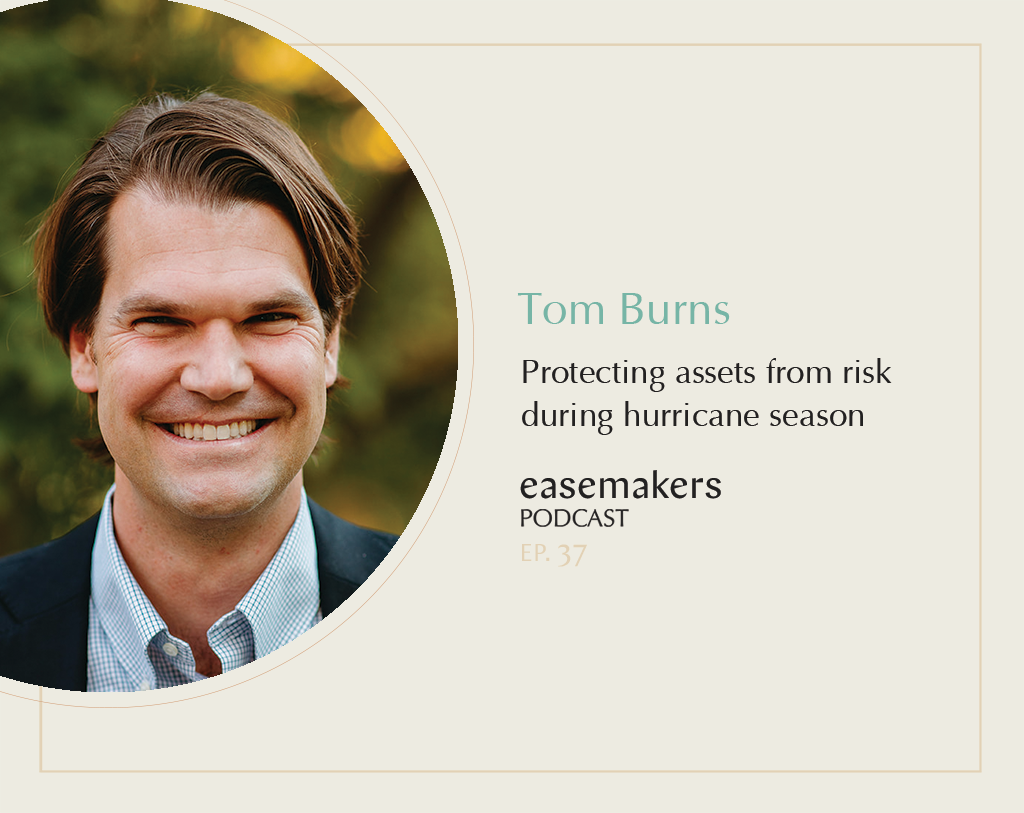 Tom Burns has a passion for preserving fine art collections. He started out working in customer services at Christie's Auction House in New York City. Then, he joined the team at Fortress, which offers fine art storage, design storage and other high-end household storage services in Boston and Miami. He ran the company's fine art storage facility in NYC, and over the last 17 years, he's helped preserve private collectors' most valued assets (whether that's monetary value, historical significance, or personal attachment).
Now, as hurricane season begins, he's sharing what he's learned about the importance of being prepared.
In a new episode of the Easemakers Podcast, Tom shares:
Best practices for reducing risk and preparing for hurricane season — or any natural disaster
Tips for inventory management and conversations to have with your art insurance company
What to do in the worst case scenario if you haven't moved assets into climate-controlled storage
Why you should think about storage options and temperature control well before a storm
The Easemakers Podcast is available on Apple Podcasts, Spotify, and anywhere you listen to your favorite shows.
Catch up on past episodes of the Easemakers Podcast to hear from more experts in the private service industry, and don't forget to subscribe on Apple Podcasts to get notified about future episodes. Follow along with @easemakers on social media, and of course, be sure to join the conversation in the Easemakers community after you listen!
The Easemakers Podcast is presented by Nines, household management software and services built for discerning households and the private service professionals who support them.