Easemakers
[Easemakers Podcast E16] Managing risk in household employment
How do you create a healthy work environment for household staff, get ahead of challenges, and keep tough situations from escalating? In a new episode of the Easemakers Podcast, TEAM CEO Rachel Green shares tips and best practices for minimizing risk in household employment.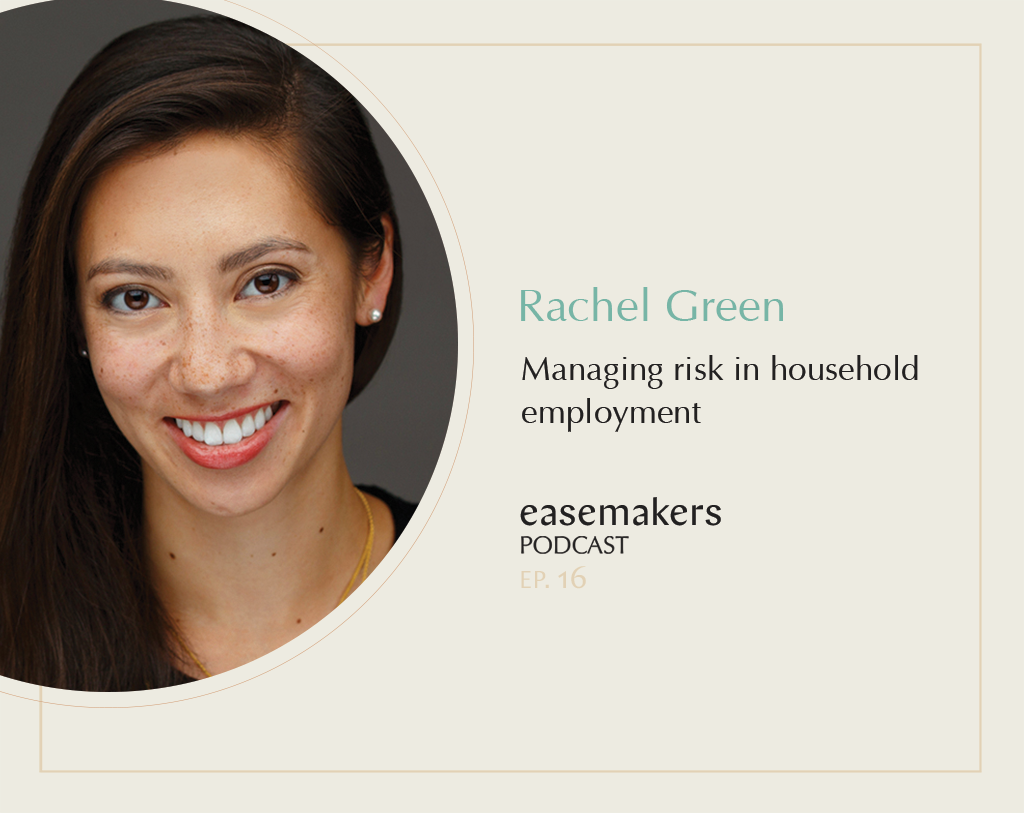 Household employers and the private service professionals who support them all share the same goal of making sure the home is running smoothly. But what happens when something goes wrong?
If you're not proactive about creating a healthy working environment and putting the right policies into place, small issues can build up over time, or worse, one mistake can turn into a legal and financial nightmare.
As the CEO of TEAM, an all-in-one payroll and HR provider that's custom-built for household staff, Rachel Green has seen it all — and now, she's sharing real-life stories and tips to help you minimize risk.
Tune into this episode of the Easemakers Podcast to hear:
Why households get into trouble — and how to avoid common mistakes
How to prevent the "snowball" effect
Tips for handling difficult conversations the right way
We cover hiring, exits, and everything in between. And in the lightning round, don't miss the lessons Rachel has learned in her role as CEO that every private service professional needs to hear.
The Easemakers Podcast is also available on Apple Podcasts, Spotify, Stitcher and anywhere you listen to your favorite shows.
Thank you to Rachel Green and her colleagues at TEAM for sharing their tips and best practices with us.
Subscribe to the Easemakers Podcast to hear from more experts in the private service industry and to catch up on past episodes with estate managers, recruiters, personal assistants and more.
Want to be a part of the conversation? Join the Easemakers community to talk to other estate managers and PSPs on a regular basis.
The Easemakers Podcast is presented by Nines, household management software and services built for discerning households and the private service professionals who support them.