Easemakers
[Easemakers Podcast E28] From managing properties in the islands to building a business in NC: growing a career side by side
What's it like to work in private service alongside your spouse? Find out in a new episode of the Easemakers Podcast with Easemakers community member Catherine Smith!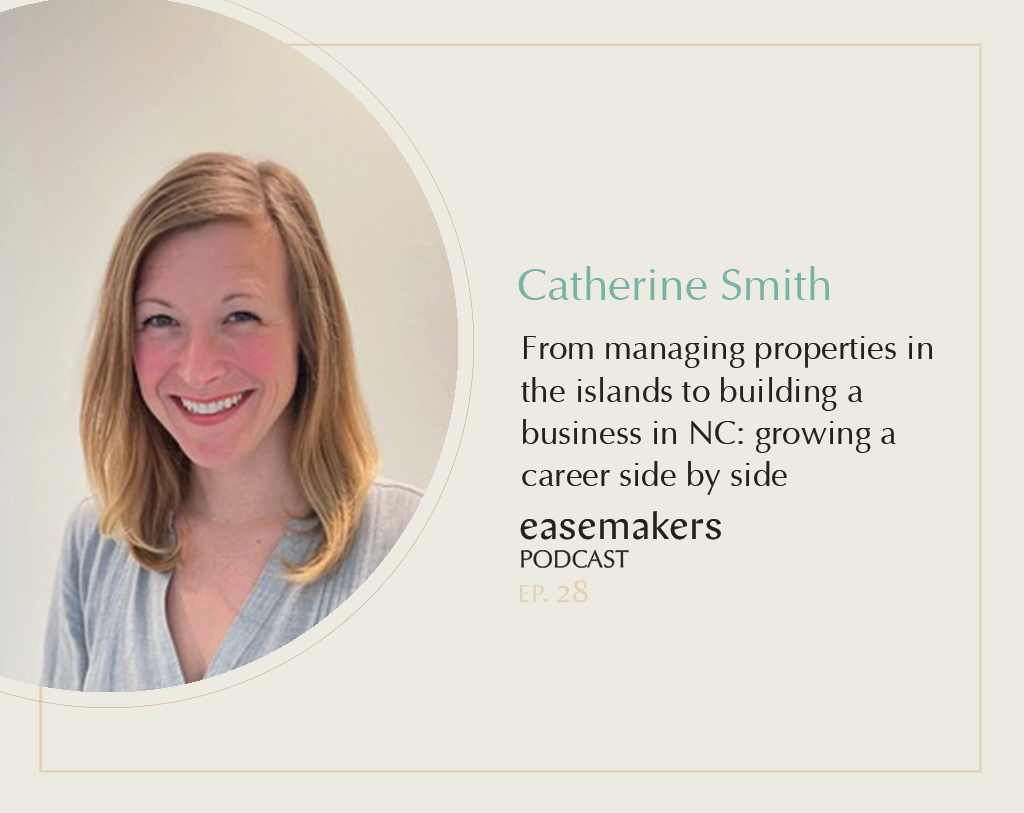 Catherine Smith and her husband Stuart Smith have built a career in private service side by side.
They were living in the Virgin Islands when they stumbled upon a job in private service. For two years, Catherine managed the house while Stuart managed the property. Then, a hurricane changed everything — setting them on a new path to building their own fractional estate management business in their home state of North Carolina.
Catherine and Stuart have complementary skillsets and a shared love of private service — two things that help them work well together. Catherine says working alongside your spouse isn't for everyone, but it's perfect for them.
"We just really enjoy each other's company and supporting each other, and so to be able to find something that we could do together and work towards the same goal was amazing," she says.
Tune in to the latest episode of the Easemakers Podcast to hear:
How Catherine and Stuart went from managing properties in the islands to building their own business in NC
Catherine's tips for developing a fractional estate management company
Stories from working side by side
The Easemakers Podcast is available on Apple Podcasts, Spotify, and anywhere you listen to your favorite shows.
Catch up on past episodes of the Easemakers Podcast to hear from more experts in the private service industry, and don't forget to subscribe on Apple Podcasts to get notified about future episodes. And of course, be sure to join the conversation in the Easemakers community after you listen!
The Easemakers Podcast is presented by Nines, household management software and services built for discerning households and the private service professionals who support them.