Easemakers
[Easemakers Podcast E27] Memorial planning and the role of family office and household staff in the remembrance process
What's the role of household staff in the memorial planning and funeral process? Expert Jeff Lambert shares his take in the latest episode of the Easemakers Podcast.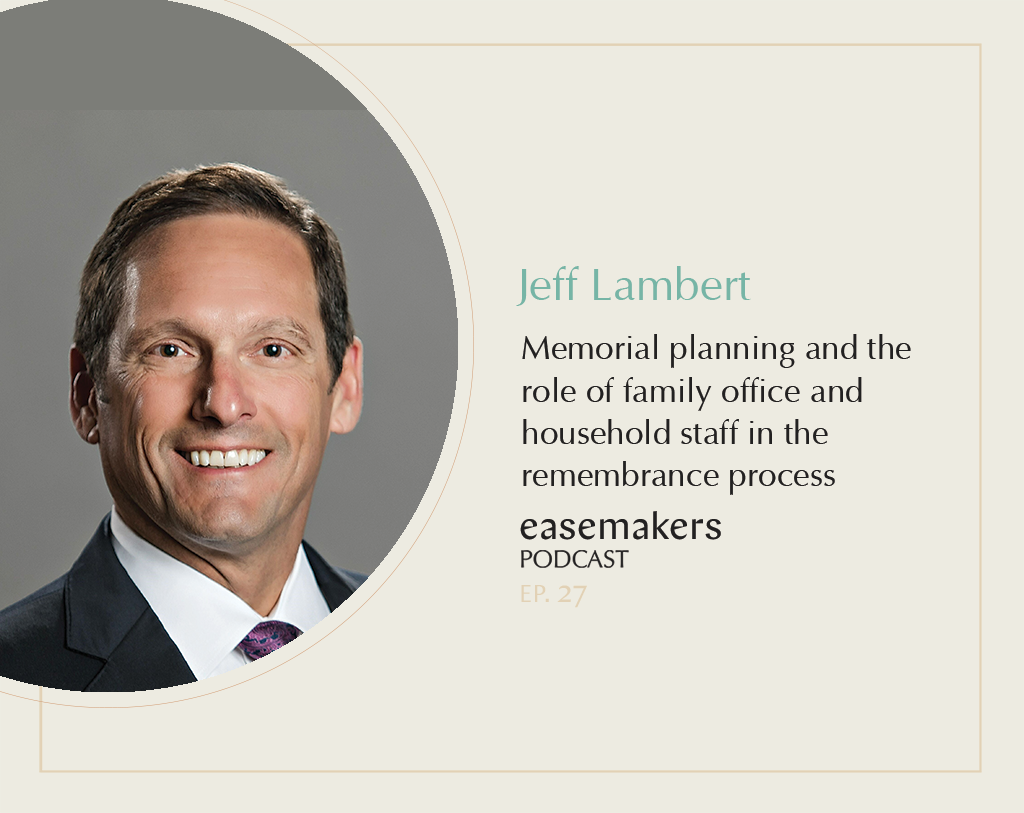 Memorial planning is hard to talk about for anyone, but it's even trickier for estate management teams. Jeff Lambert has seen the impact of being prepared — first in a family office role, and now as a consultant.
He spent 24 years with the RDV Corporation, a multi-generational family office in Grand Rapids, Michigan. There, he spent 10 years leading the planning and implementation of the funerals and related memorial activities for Richard and Helen DeVos.
But according to LHT Consulting Group, where Jeff now guides households and family offices through the memorial process, 9 out of 10 family offices do not have a funeral or memorial event plan in place.
In our latest episode of the Easemakers Podcast, Jeff shares why it's important for everyone in the household to be prepared, including the household staff. Listen to hear:
Jeff's take on the role of private service professionals in the memorial process
His tips for difficult conversations around memorial planning
His advice for estate managers and PSPs who want to be prepared for memorial events
The Easemakers Podcast is available on Apple Podcasts, Spotify, and anywhere you listen to your favorite shows.
Catch up on past episodes of the Easemakers Podcast to hear from more experts in the private service industry, and don't forget to subscribe on Apple Podcasts to get notified about future episodes. And of course, be sure to join the conversation in the Easemakers community after you listen!
The Easemakers Podcast is presented by Nines, household management software and services built for discerning households and the private service professionals who support them.