Easemakers
[Easemakers Podcast E35] Managing complex moves
Is it possible for a move to be stress-free? No move is easy, but this week on the Easemakers Podcast, move concierge and relocation services expert Eve Ward shares her tips for helping the entire moving process go smoothly.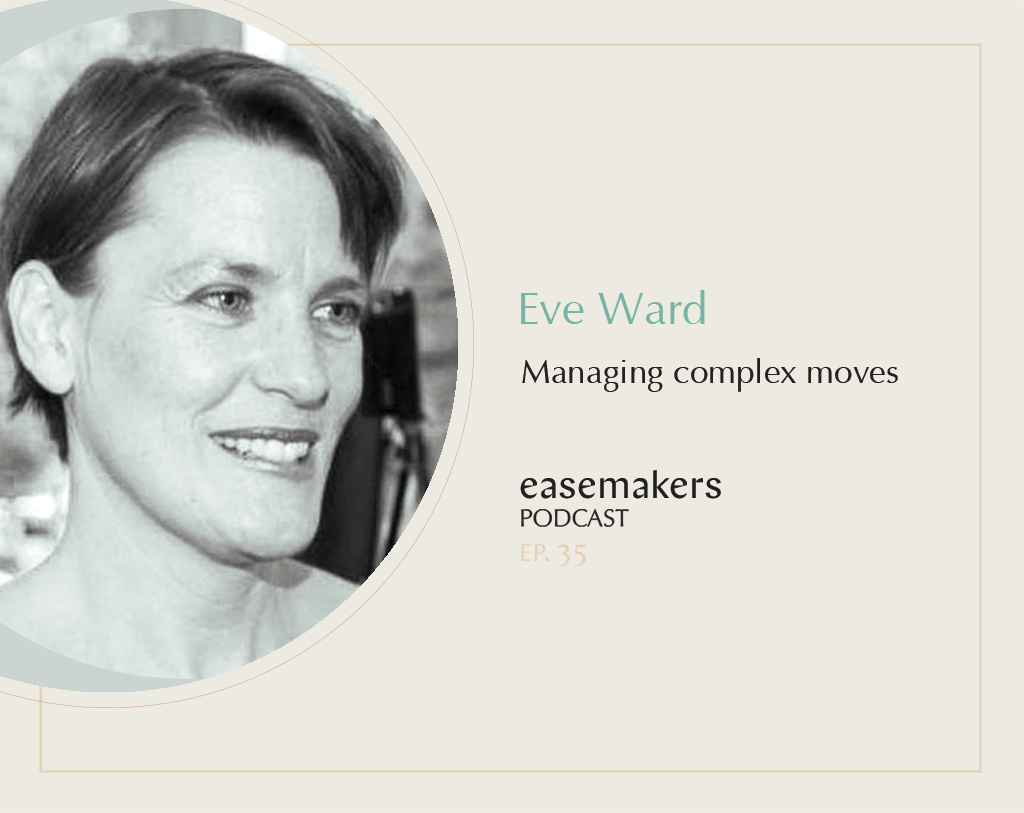 What steps should you take to help move-in day go smoothly? Should the homeowners be on-site when the movers arrive? Do you need to hire an expert service provider to move a priceless chandelier to a new home? Can you rely on your moving company to create a plan for move-out?
Every move is riddled with questions and details, and high end relocation is even more complex.
As a move concierge and relocation specialist, Eve Ward is an expert in streamlining the moving experience. Eve's move management consulting firm Bond and Des Voeux provides moving concierge services for high net worth households around the world. She's moved clients from one country to another, helped them downsize, and moved homes in and out for renovation projects, packing and unpacking everything in a home and setting it up exactly as it was before.
In this episode of the Easemakers Podcast, Eve shares what she's learned in years of experience managing complex moves. Hear her tips for estate managers, her take on the importance of inventory, and her advice for keeping everyone on the same page through every aspect of your move.
The Easemakers Podcast is available on Apple Podcasts, Spotify, and anywhere you listen to your favorite shows.
Catch up on past episodes of the Easemakers Podcast to hear from more experts in the private service industry, and don't forget to subscribe on Apple Podcasts to get notified about future episodes. Follow along with @easemakers on social media, and of course, be sure to join the conversation in the Easemakers community after you listen!
The Easemakers Podcast is presented by Nines, household management software and services built for discerning households and the private service professionals who support them.