Easemakers
[Easemakers Podcast E45] Virtual personal & executive assisting and building a remote private service business
Tara Ulrich is a virtual personal assistant and executive assistant who supports clients across the country. In this episode of the Easemakers Podcast, she shares her tips for providing administrative support remotely and building a virtual assistant business in private service.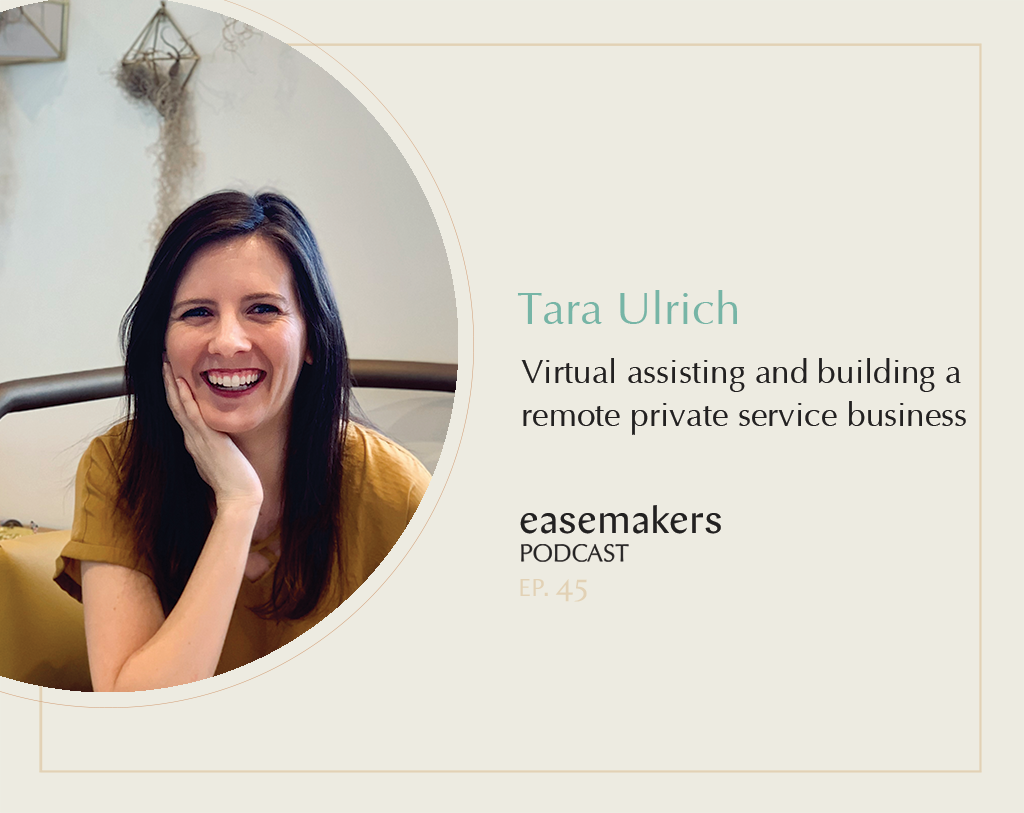 What are the opportunities for private service professionals who want to work from home? And, what are the challenges that come with a remote position?
Tara Ulrich knows the answers to these questions firsthand. She's spent her career as an administrative assistant, working first as a remote executive assistant for a nonprofit, then taking on a remote personal assistant job with a company that provided virtual assistant services.
Now, she's a full-time business owner. As the Founder of Timeless Virtual Assistance, she's spent the past 8+ years handling a range of administrative tasks for clients across the country, and recently brought on her first team member. Her day can include booking travel arrangements, scheduling meetings, making phone calls to vendors, event planning, social media management, project management, calendar management and more.
In a new episode of the Easemakers Podcast, Tara shares her insights on remote work, and her tips for building a virtual assistant business. Tune in to hear:
Her tips for time management when you work remotely
The pros and cons of virtual assistant jobs
How she's raised her rates and grown her business over time
The Easemakers Podcast is available on Apple Podcasts, Spotify, and anywhere you listen to your favorite shows.
Catch up on past episodes of the Easemakers Podcast to hear from more experts in the private service industry, and don't forget to subscribe on Apple Podcasts to get notified about future episodes. Follow along with @easemakers on social media, and of course, be sure to join the conversation in the Easemakers community after you listen!
The Easemakers Podcast is presented by Nines, the household management software solution built for high net worth households, family offices and the private service professionals who support them. Questions about household staffing, luxury home management, or how to create a better workflow for everyone on your team? Start a conversation today.