Nines
How this luxury wellness retreat keeps track of every detail
Luxury service is in the details. But how do you keep up, when the number of details is overwhelming? See how the right household management platform helped the team behind this luxury wellness retreat save time and focus on meaningful work.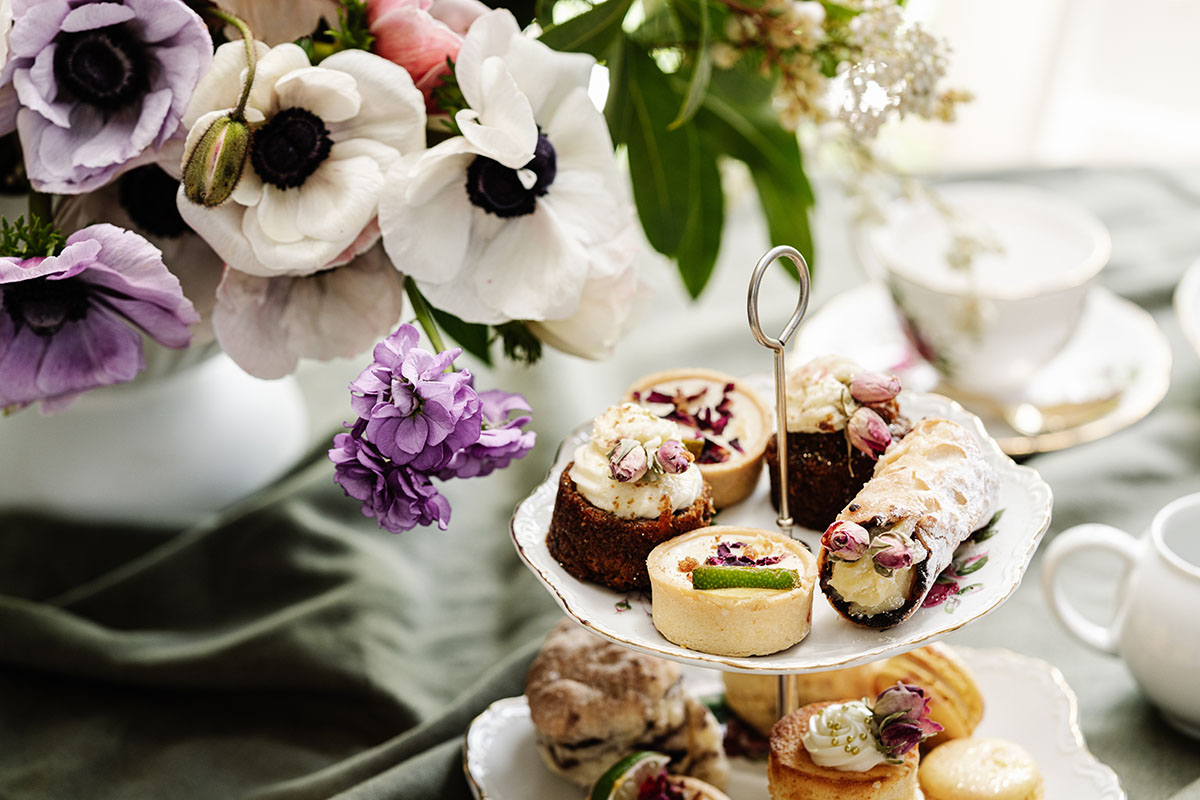 When you open the door to The Miner's Cottage at Acre of Roses, you're meant to feel a sense of home and luxury all at once. You can smell the rose garden, thanks to custom scents developed for the property, and you can hear birds singing — both outside the window and from the indoor/outdoor cinema.
"It's a sensory experience," says Sandy McKinley.
Sandy and her husband Rob restored this historic home and the surrounding rose gardens, turning their little corner of Trentham, Victoria, into Acre of Roses, a luxury wellness retreat recognized as #12 on Australian Traveller Magazine's list of 100 Unique Stays for 2021. She says she feels more like the principal of an estate — guests feel like they're staying at the home of a friend, rather than checking into a hotel.
"In Australia, self-contained accommodation is what people like, rather than bed and breakfast," says Sandy. "They can interact with us if they want, but what we provide them is more like going and staying at a luxury estate."
But on this estate, Sandy is not only the owner — she's also the heart of the service team. Her goal is to help her guests feel completely relaxed and rejuvenated, and that, she says, is all in the details.
Every visit requires an intricate setup, which creates an exciting, yet tedious, challenge for Sandy and her team.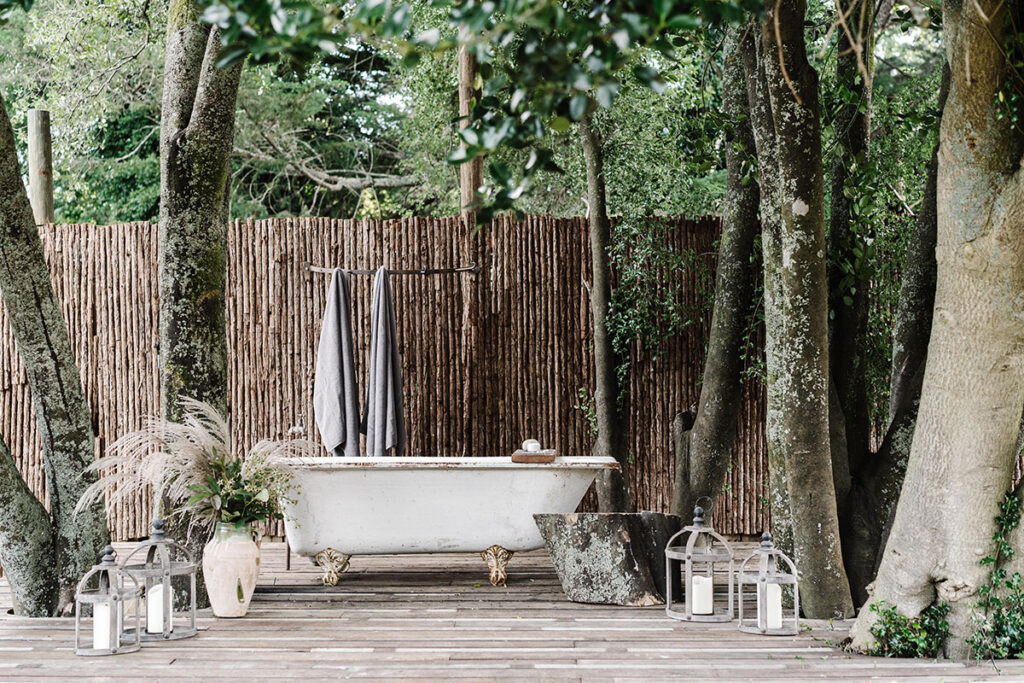 Welcome cards and how-to notes are placed all around the cottage. The bathroom is stocked with natural salts, the pantry and the refrigerator are full, and the bedroom is set to the perfect temperature for sleeping. The cedar hot tub, the steam room and the cinema are all prepped for the ultimate relaxation experience. And depending on the time of year, the setup changes slightly, because Acre of Roses is designed around creating unique nurturing experiences for each of the four seasons.
"The reviews all say, 'Wow, you thought of everything,' and we do, but that's really intense," explains Sandy, noting that these small details are what set Acre of Roses apart from any other boutique stay.
"If you have to think of every single detail, that's a lot of information."
Managing all those details — and communicating them to the 23 people who subcontract with Acre of Roses to make them happen — is a massive challenge.
"I was literally working 24/7 using email, spreadsheets, and winging it," says Sandy. "There was just this disparate technology all over the place."
For years, she's searched for a technology solution that could help her manage everything. She looked into hotel reservation systems, CRMs, and more, but nothing felt like a fit.
"There was just not much out there that, from an estate management perspective, covered all the areas we needed," says Sandy.
She first heard about Nines household management software while listening to an Easemakers Podcast interview with Marta Perrone on building better house manuals.
"I listened to the podcast and went, 'Oh my God, this is what I've been waiting for for the last ten years,'" says Sandy.
A solution built for luxury service
Right away, Nines became a critical part of managing Acre of Roses. Sandy can easily create tasks and to-do lists to organize all the details of her day-to-day.
"It's now my go-to every morning, I go to Nines and work through what I need to do for the day," says Sandy. "This is not something I'll occasionally pick up, it's as important as Outlook, as important as going to your email."
Because Nines is tailored specifically to households and estates, it perfectly mirrored the way Sandy runs Acre of Roses.
"The ability to have zones, the importance of having a contact list, the to-do's and the reminders — they're the key things that I needed, and they were the top flags for picking a system," says Sandy.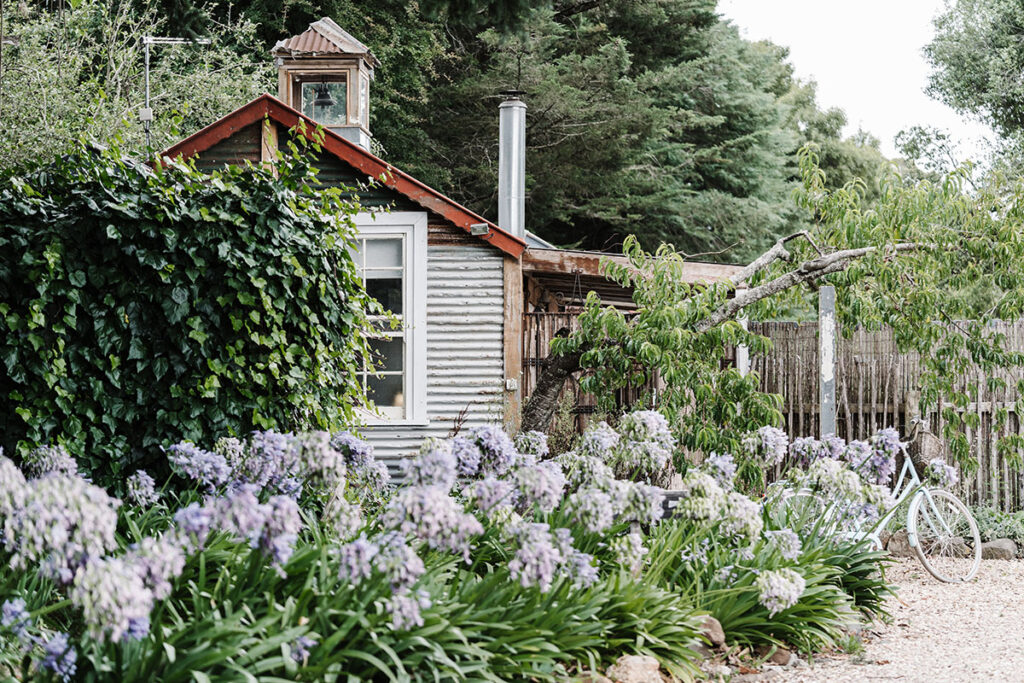 Plus, Nines is backed by the highest available security standards, which was a must-have in Sandy's search for a technology solution.
"Risk management, knowing the platform I was signing up with had really robust backend security systems, was a biggie," says Sandy.
A home for all the details
Now, Sandy can track everything that happens at the property, from when the roses bloom to what color she painted the bathroom — all in one place. Nines gives her a searchable, easily accessible place to put all of the vastly different information she's been storing in email, Dropbox, and more.
She's created zones for her two accommodations, The Miner's Cottage and The Potting Shed, and for her apartment, so she can keep information organized according to the right area of the property.
She's uploaded documents, so they're always at her fingertips.
She's created tasks with reminders, so she can be proactive about property maintenance. Now, she doesn't have to wonder, have the beds been turned over on their mattresses every quarter? Has the exterminator come to do his quarterly check-in? It's all covered in her tasks, and she can run a quick search to see whether a task has been done.
And whenever something happens at the property, she logs it — which will reveal incredible business intel that she's never had access to before.
"We're known across Australia for coming to the gardens, and I need to know harvest time, when things are happening, when the seasons came on," says Sandy.
"To be able to go through a log and use that information is huge."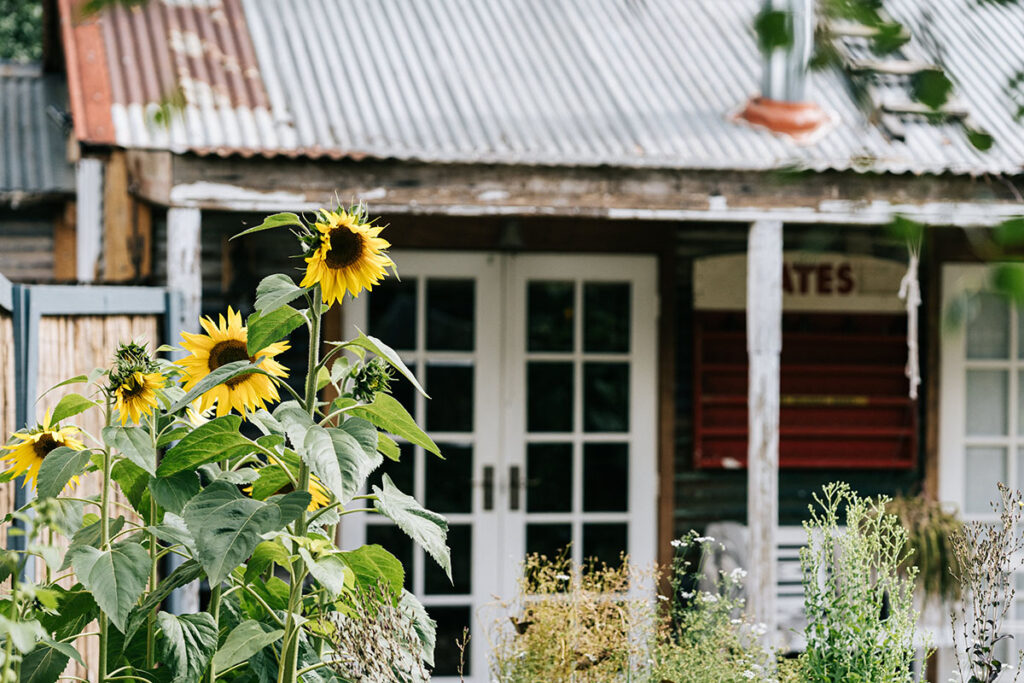 Turning information into action
Sandy relies on 23 subcontractors to create unique wellness experiences for her guests, including gardeners, chefs, health coaches, and sleep specialists. Now, she can easily share tasks and helpful information with her team, while holding them accountable.
"I'm all about collaboration, and I've really tried to create a team culture in which everybody is empowered," says Sandy. "All those that work with us are really proud of working at Acre of Roses, and that means that productivity is better, even down to the man working on the pool."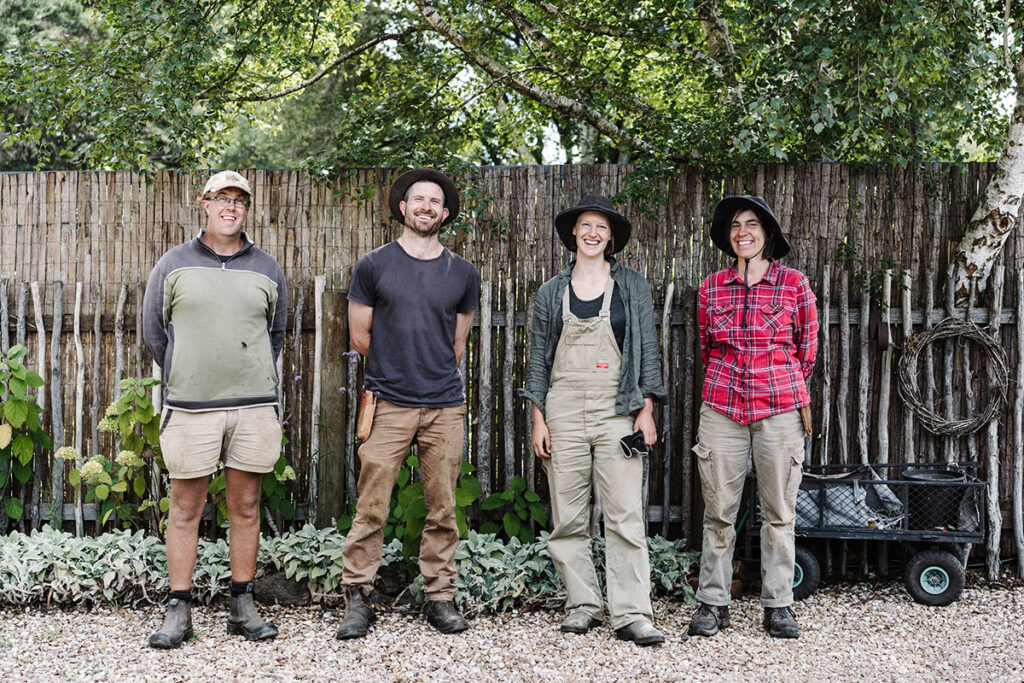 She says all of her vendors come to her with notes on how to improve the work they're doing and how to be more efficient.
"That's why Nines is going to be so important, because then I can log and incorporate their learnings and improvements into the system," says Sandy. "You're going to end up with an absolute knowledge base in that log."
A meaningful support network
As she started setting up her account, Sandy also joined Easemakers, the leading community for private service professionals, presented by Nines. She was thrilled to find a group of people who shared her passion for service, and her commitment to thinking of everything.
Within 24 hours of posting a question about tips for stocking a guest house pantry, several of her fellow Easemakers had chimed in with their go-to items.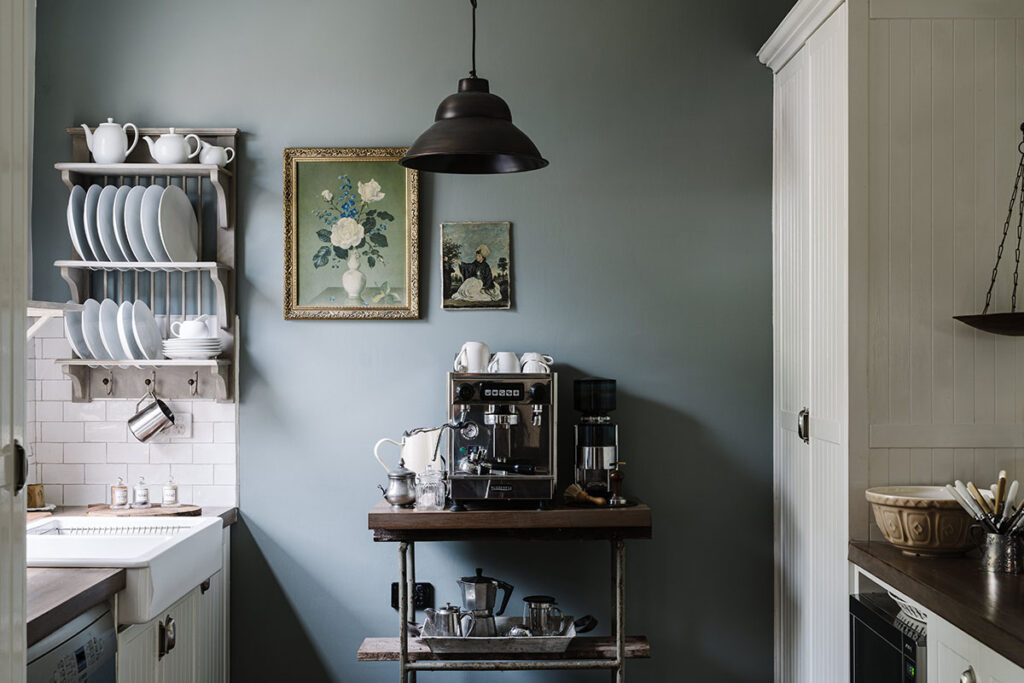 "I can't believe the richness of the responses that came back," says Sandy. "I'll be asking a lot more questions."
New time, new opportunities
With the right technology and support, Sandy says she feels like she can build on the luxury services she offers.
"I have a lot of information, and if I didn't have Nines, I wouldn't be able to develop the experience even further, because it's just too hard and cumbersome to get all of the information," says Sandy.
She knows that every hour she spends inputting that information into Nines will come back to her in spades. Before, looking for information was one of her biggest time wasters, but now, whatever she needs is a quick search away.
"I reckon that each month, I will save hundreds of hours going through and searching," says Sandy.
"I've saved up to about $10,000 in the first 3 or 4 weeks, because time is money."
Moving forward, whenever someone needs a paint color or a checklist, she'll be able to send it to them in a couple of minutes, instead of 3-4 days.
"It's going to make me look good," says Sandy.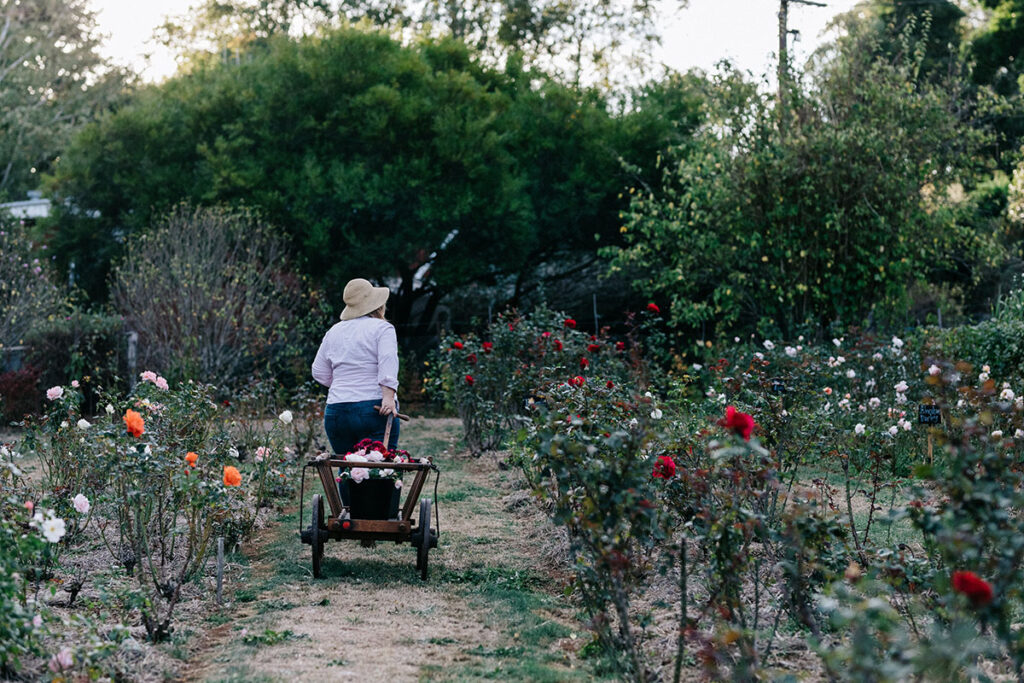 With all the time she saves, she'll be able to focus on more important projects that make an impact on the guest experience and on revenue. She'll develop new luxury experiences, plan wellness retreats, and invest in sustainability initiatives — and maybe even get a little time to herself.
"Nines has allowed my husband and I to actually live," says Sandy.
Want to learn more about how Nines can help you streamline property management, vendor management and more? Schedule a demo of the dynamic household management software today.
All photos by Marnie Hawson, courtesy of Acre of Roses.