Easemakers
[Easemakers Podcast E13] Service squared: inside the military's enlisted aide program
Enlisted aides have a keen sense of attention to detail, managing everything from the medals on a general's uniform to the menu for dinner with an ambassador. Get an inside look at this unique private service role in the latest episode of the Easemakers Podcast.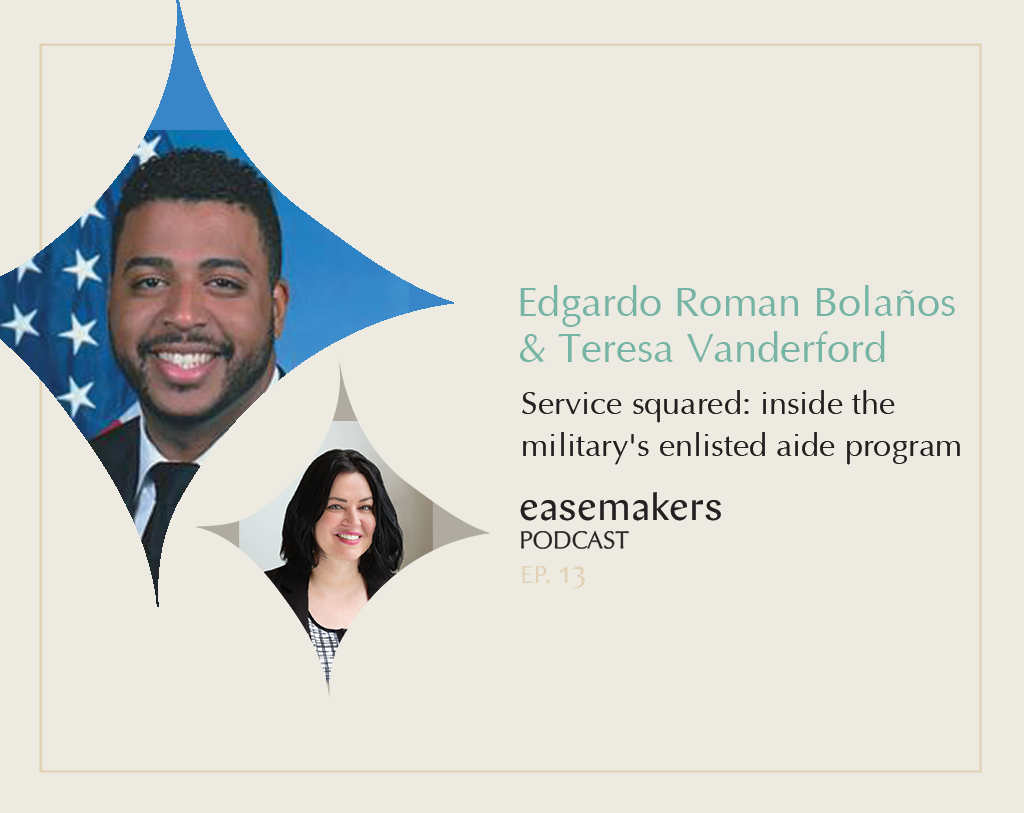 Edgardo Roman Bolaños and Teresa Vanderford have service hearts, times two. Both Roman and Teresa combined their backgrounds in private service with careers in military service.
As enlisted aides, they supported Air Force generals with everything from travel and uniform preparation to household management and entertaining.
Now, they're sharing what they learned in years of supporting top-ranked military leaders on the latest episode of the Easemakers Podcast. Tune in to hear:
The similarities and differences between being an enlisted aide and a civilian private service professional
Lessons learned from hiring, placing, and training enlisted aides
What private service professionals can learn about structure and boundaries from their military counterparts
The Easemakers Podcast is also available on Apple Podcasts, Spotify, Stitcher and anywhere you listen to your favorite shows.
Catch up on past episodes of the Easemakers Podcast to hear from fellow Easemakers on managing construction projects, second homes, vendors, and more. Plus, join the Easemakers community to talk to other estate managers and PSPs on a regular basis.
The Easemakers Podcast is presented by Nines, household management software and services built for discerning households and the private service professionals who support them.