Easemakers
[Easemakers Podcast E41] Managing wardrobes and personal styling
How do you manage an extensive wardrobe — especially when you're working across multiple properties? In this episode of the Easemakers Podcast, personal stylist Natalie Decleve shares her tips for private service professionals tasked with managing their principals' wardrobes.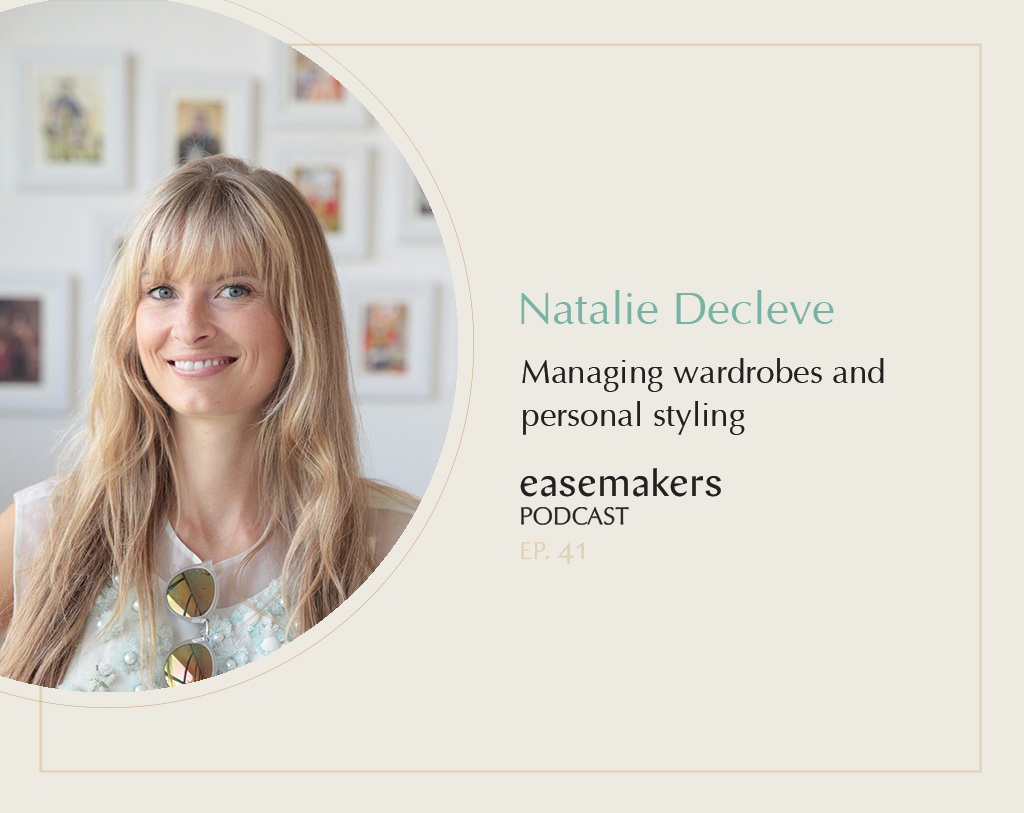 Natalie Decleve is a bicoastal personal stylist who splits her time between New York City and Los Angeles. She started her career in fashion, and in 2009, started helping CEOs, celebrities and more create the perfect wardrobe.
She supports her clients with everything from image consulting to closet cleanses and shopping. And, she works closely with the private service professionals who support them to manage everyday personal styling, closet organizing and wardrobe management across multiple properties.
In this conversation, Natalie shares what she's learned about how personal style affects overall wellness, as well as her tips for managing an extensive wardrobe.
Tune in to hear Natalie's tips for:
Wardrobe inventory
Managing wardrobes across multiple properties
Closet editing
Networking at your principal's favorite stores
Plus, in the lightning round, don't miss her tips for private service professionals crafting their own personal styles.
The Easemakers Podcast is available on Apple Podcasts, Spotify, and anywhere you listen to your favorite shows.
Follow along with Natalie @natty_style.
Catch up on past episodes of the Easemakers Podcast to hear from more experts in the private service industry, and don't forget to subscribe on Apple Podcasts to get notified about future episodes. Follow along with @easemakers on social media, and of course, be sure to join the conversation in the Easemakers community after you listen!
The Easemakers Podcast is presented by Nines, the household management software solution built for high net worth households, family offices and the private service professionals who support them. Questions about household staffing, luxury home management, or how to create a better workflow for everyone on your team? Start a conversation today.