Easemakers
[Easemakers Podcast E31] Negotiating your salary and how to advocate for a 20%+ raise
How do you negotiate for the salary you deserve? In a new Easemakers Podcast episode, Career Coach Donna Shannon shares how to talk about money with confidence and land a 20%+ increase.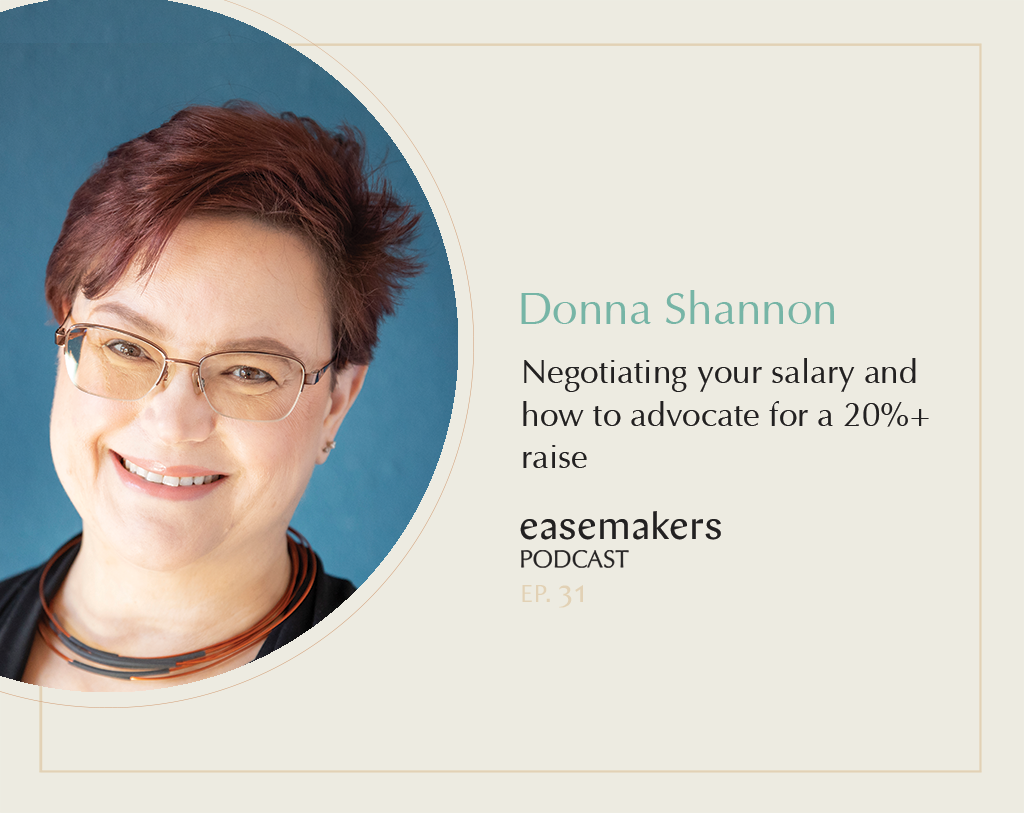 Whether you're asking for a raise or negotiating your salary for a new role, talking about money is challenging, especially in private service.
Career Coach Donna Shannon has supported countless private service professionals through the job search process, and has a passion for helping PSPs land the salary they deserve.
The Personal Touch Career Services Founder and CEO started out working in an HR department, then found the private service industry through a role at the Starkey International Institute for Household Management. Donna has years of experience helping job seekers rewrite their resumes and LinkedIn profiles, practice interviewing skills so they shine in front of recruiters and hiring managers, and navigate conversations around compensation and benefits.
This week on the Easemakers Podcast, Donna shares advice on negotiating your salary, whether you're starting a new position or growing in your current role. Tune in to hear:
How to advocate for a 20%+ pay increase
The #1 thing holding private service professionals back
What you can do to go into salary negotiations with confidence
The Easemakers Podcast is available on Apple Podcasts, Spotify, and anywhere you listen to your favorite shows.
Learn more about Personal Touch Career Services, and check out Donna's book, Get a Job Without Going Crazy.
Catch up on past episodes of the Easemakers Podcast to hear from more experts in the private service industry, and don't forget to subscribe on Apple Podcasts to get notified about future episodes. And of course, be sure to join the conversation in the Easemakers community after you listen!
The Easemakers Podcast is presented by Nines, household management software and services built for discerning households and the private service professionals who support them.
Want to level up your household management expertise? Join us for Spring Semester!
Explore workshops