Household Management
How family offices manage homes and staff with an app built for estate management
This family office was struggling to find and share information with family members and staff. Now, they have everything they need, right at their fingertips. Here's how they streamlined the chaos and reduced stress with an app that's designed for estate management.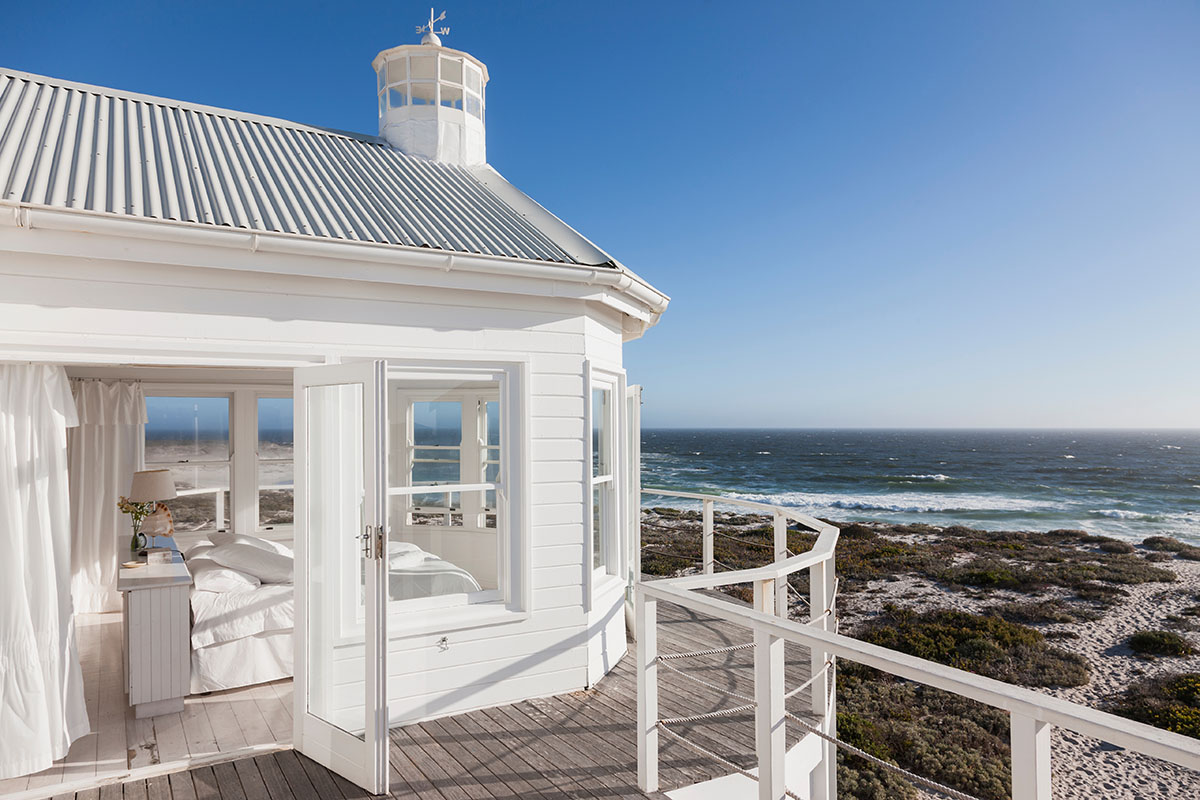 Family Office Executive and Advisor Rebecca Maguire wants to spend her time on finance and accounting — and not on answering the same questions three times in a row about why the pool cover isn't working.
She's started and run family offices for the last 20 years, and in that time, she's tested countless tools to help her manage homes and build household manuals. She wants a way for household staff to search the words "pool cover," so they can find the answers they need in seconds, rather than asking her.  
That's why her ears perked up when she heard about Nines during an interview with a candidate. She and her properties team checked out the household management software, and all agreed it was the right tool for them.
"It's the first software I've seen that is clearly built by estate management professionals," says Rebecca, noting that she was drawn by how Nines is building in housekeeping and estate management expert Marta Perrone's tried and true system. "I've seen a lot of products over the last 20 years, and these other ones, it's just not a cohesive thought process of how someone's working in the house."
Now, Rebecca and her team will be able to save time, find answers (even when someone's on leave), and make sure nothing slips through the cracks — all with a secure household management platform that's designed specifically for them.
One go-to place for dynamic property information
Rebecca's team used to meet 2-3 days a week at the main home, but after the pandemic, they now have limited access to the home and less time together. Most of her team works from home or from an office 45 minutes north of the main home, which makes it hard to share data and communicate across the team.
Now, by moving all of the home's information into one go-to place that both the family and the family office can access, Rebecca and her team can start to streamline.  
"It's saving us time not having to look multiple places," says Rebecca. "For the team, it helps them become a lot more efficient, a lot less time wasted."
When everyone can run a quick search to get answers to questions like, how old is the car, or where are the emergency shutoffs at the house, the staff can work more efficiently, especially when they're on their phones. 
Meanwhile, Rebecca can get back to more important tasks.
"It's already freed up a lot of my time," says Rebecca.
An intuitive implementation process
In the past, Rebecca has had to spend hours customizing tools to fit her team's needs. It can take a long time to turn a generic database into a manageable structure that works for a family office — and even then, it may be too complex for the team to use.
When she first saw Nines, she knew that it was already tailored to teams like hers. She says Nines is comprehensive, and functions the way she'd expect it to. The dashboard allows her to log something that happened, get an overview of tasks, and run a quick search. Everything she needs is right at her fingertips.
The platform is specifically designed for estate management, with sections for vendors, assets, protocols and more, so she doesn't have to spend time building out a structure.
"It takes the onus off of me," says Rebecca. "I like creating systems and processes, but I like that it's already built out and I'm not the one building this out in Airtable or some kind of wiki software — and also it's a lot easier to use."
She expects to have all of the household's information, instructions and photos moved over to Nines from their old system within 3 months.
"It's intuitive, so it's not hard to figure out what you're going to put on there or where," she says. "Most family offices don't have a lot of extra people to implement it, but what I would say to people is just do a little bit at a time."
Little by little, she's adding new information and rolling Nines out to her team.
"The team really enjoys it and is excited about it," says Rebecca. "One of my team members is not tech savvy, but you don't have to be with Nines, so it takes a lot of the explaining on my part away."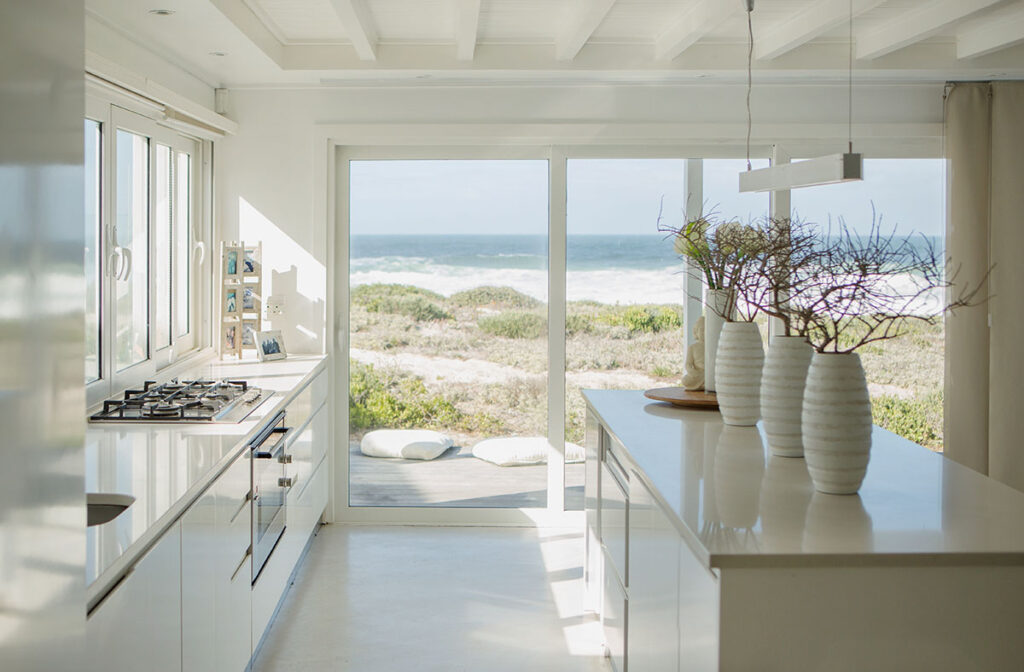 Better backup, tighter security
Rebecca was drawn to Nines both for the platform's security, and for the peace of mind it gives her.
Her previous system, Airtable, worked well, but automatically created a Box account for you whenever you uploaded a document, creating a security risk.
Meanwhile, Nines meets her IT team's specific criteria. Nines is built with security first, and encrypts all data.
"That is so important to these families," says Rebecca.
Plus, by keeping everything in one secure place, she and her team are creating a protected historical record for the household.
"It gives me a sense of security, if someone leaves, or someone needs to go on extended leave, we have all this covered," says Rebecca.
Even in the short term, her team is no longer scrambling when someone calls out sick or takes a vacation. In the past, they would send a pre-trip email, but inevitably couldn't capture it all.
"Someone's always out, so it's nice to be able to just search in one place to find exactly what you need — it just makes things less chaotic and less stressful," says Rebecca.
The return on investment
By spending a bit of time streamlining their processes, Rebecca will get back hours she can use to focus on capital improvements, structuring the staff, and more.
"Now, we can be a lot more proactive than reactive," says Rebecca.
Meanwhile, the team can save time on training, and take household management tasks to the next level.
For example, Rebecca oversaw a $2 million redesign project, but got frustrated when the house wasn't being kept the way the interior designers intended.
"It doesn't look like what we paid for it to look like," says Rebecca.
Now, she can share the interior designer's photos alongside the housekeeping instructions.
"It helps for things to be visual — using the pictures from the interior designers to show how the house should be set up," says Rebecca.
Moving forward
In addition to her role with this family office, Rebecca runs EFO Advisory Services, which she founded to help families and family offices establish best practices from the beginning, rather than waiting until things were broken.
"I've found that there's an absence of professionalizing these offices and that operations are so important," says Rebecca.
Now, she is bringing Nines to other families she works with through EFO, in hopes of helping them streamline operations and keep track of their dynamic households.
Want to learn more about how Nines estate management technology can help your family office? Schedule a call with our team today.