Household Management
How a family office streamlines operations with an estate management system
This family office was managing five properties with Google Docs, text messages, Whatsapp and more — and things were slipping through the cracks. See what they wanted in a software solution, and how they found the right estate management platform for them.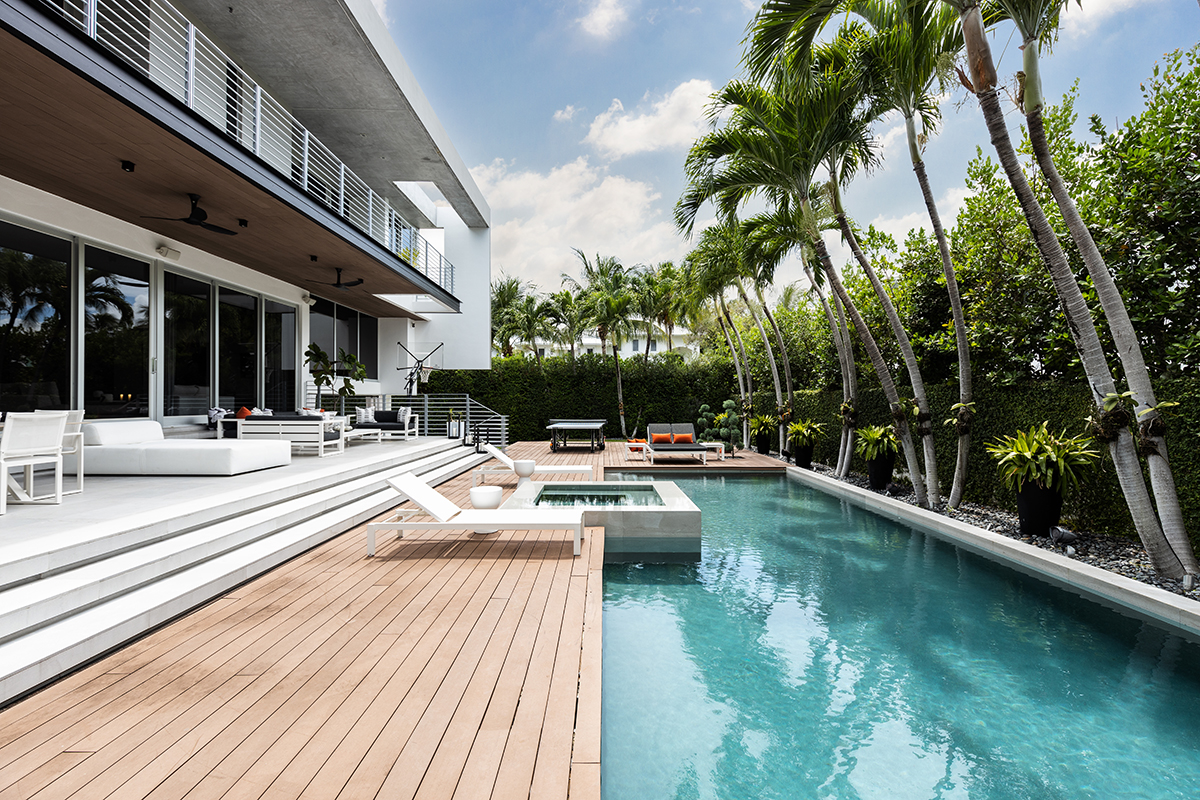 For privacy reasons, the estate manager at the family office featured in this story has asked to remain anonymous. The quotes included here were originally part of case study research performed by Simple, the leading independent provider of knowledge, data, and access to the next generation of family offices. Check out the case study here.
A family office that's focused on an ultra-high net worth client's wealth, assets, properties, and charitable foundation doesn't have the time to check in on daily household tasks and field constant requests from contractors.
And yet, that's exactly what this family office team was doing — managing five properties with a mix of Google Docs, text messages, Dropbox, Whatsapp and emails.
"Keeping track of all these forms of communication was difficult and things could fall through the cracks," says the estate manager tasked with overseeing the client's properties and coordinating with both the family office team and the household staff.
The team used a shared Google Doc to track outstanding maintenance items, and they needed a better, more centralized way to share tasks and keep track of the household's progress.
"We didn't have one simple solution to allocate tasks and provide in-depth detail on each property," says the estate manager. "I wanted to build out a manual on each residence and found that a cloud-based tech option had so much more to offer than a traditional paper binder."
The search for a modern household management solution
The family office team set out to find a single platform that could accommodate all of their property management needs, with a clear set of criteria in mind:
Simple to use for all ability levels
A dedicated UHNW estate management software — not just property management software used for rental or real estate management
The ability to control which properties users have access to
A one-stop shop with comprehensive functionality for managing tasks, maintenance, procedures, and property history
They assessed a range of products, including Nines, Way2B1, Asana, EstateSpace, House Martin, and Yardi Breeze. They chose Nines because it was the only tool built for luxury homes and private service professionals that included the key features they needed, from built-in house manual templates to smart project management tools for coordinating with on-site vendors and household staff members in real time.
"It offered the most complete package of tools specific to estates," explains the estate manager. "The other options would have been more of a 'work around' to create exactly what we need."
The other driving factor? Beautiful design.
"It sounds trivial," she says, "but if we are going to be in an app throughout the day, we want it to feel and look beautiful."
Implementing a new estate management system
The family office team started with a trial run — something they'd recommend to any family office or estate management team considering a new workflow.
"Bring everyone on your team into the fold and have them start engaging with the system," they suggest. "You will find questions or opportunities you hadn't considered."
At first, they focused on one property, and invited all of their team members to be a part of the onboarding process.
Team members were assigned the task of uploading documents and historical notes on properties and assets.
Meanwhile, they copied all of their protocols and procedures from Dropbox into Nines, which has built-in chapters for estate management, as well as customizable templates for lists and checklists.
They trained the team on how to use Nines during their weekly meetings, ensuring everyone could get up to speed quickly.
They took a modern approach to building out their household manual — seeing it as a working system from the beginning, rather than falling into the trap of waiting for a perfect finished product (a common and often unattainable goal in the days of paper household manuals).
"We jumped right into assigning tasks and eliminating the use of text messages and emails," says the estate manager. "As we acquire more properties, we continue to bring in current and historical data."
The ROI of a dedicated estate management system
Now, the family office team is able to streamline household operations and keep everyone on the same page.
"Nines saves us time every day."
Plus, with a mobile app and notifications, household staff members and family office leaders can communicate seamlessly, without the need for constant check-ins.
"A housekeeper holding a phone in her hand can look up how to wash certain clothing, instead of coming to ask someone," explains the estate manager. "I don't have to waste time calling the property manager to explain a complex project; instead, I can upload pictures and notes, so it is self-explanatory. I can also follow up on its progress without having to text or call."
Moving forward, the team will have a go-to estate management system to manage everything that comes their way.
"We continue to grow with more properties and staff," she says. "That can be challenging but Nines has set us up for success."
A place to turn for estate management support
As this family office works to streamline their household operations, they can turn to the team at Nines for support navigating any estate management challenge.
"Everyone we work with at Nines is top-notch."
With a quick response time and a mission to build for the needs of modern households and family offices, the family office team sees Nines as a true partner.
"Every estate is different and will have varied needs," explains the estate manager. "Nines has been incredible at receiving that feedback and building a program that reflects those suggestions."
Curious about how Nines can help you improve your household operations? Start a conversation with our team today, and check out some of our favorite resources:
See why family offices and private service professionals love Nines
Get started