Household Management
5 tips for hiring and retaining a top estate manager for your household staff
Whether you're hiring a full-time household manager for the first time or hoping to keep an amazing estate manager for the long term, these 5 tips from expert private service professionals will help you recruit and retain top talent.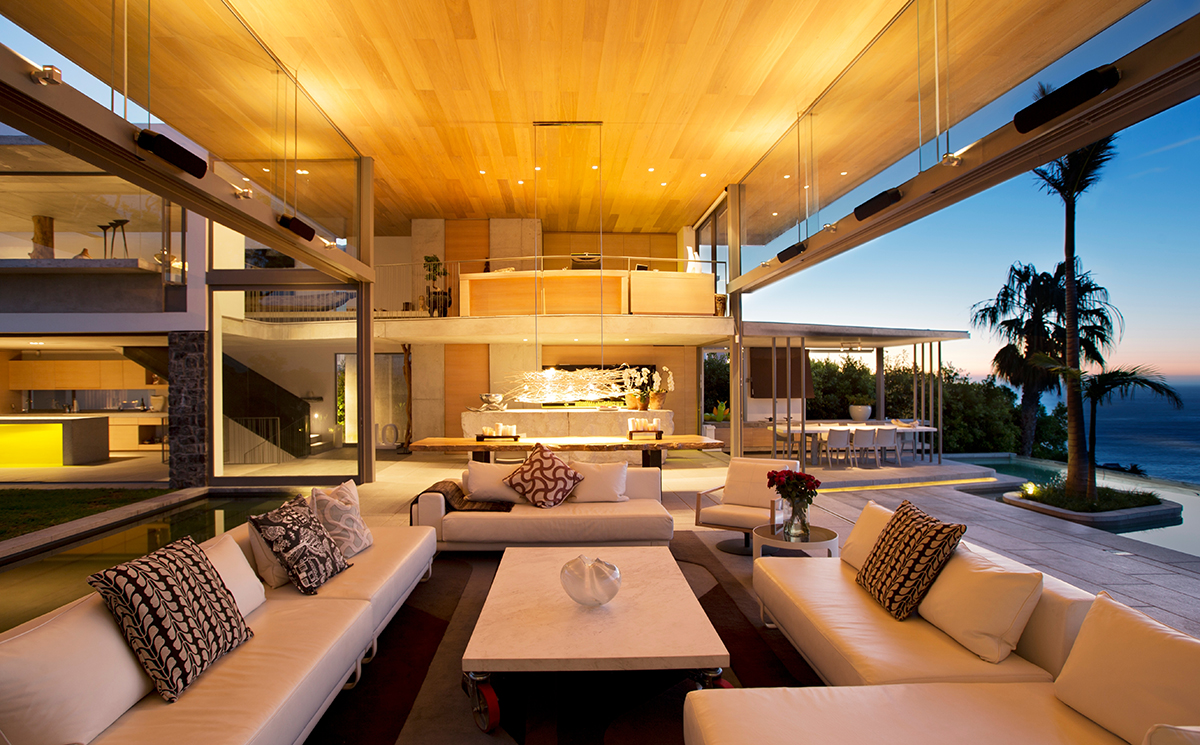 Top private service professionals can make your life easier with skills and experiences you would never have thought to include in a job description. An incredible house manager or estate manager can make the difference between a chaotic home and one where everything (from daily operations to major construction and landscaping projects) runs smoothly. And, with the right person leading your household staff, you and your family can actually live the life you imagined.
So how exactly can your household attract top talent, and if you've already found the right person, how can you ensure that they're happy in their role?
We asked expert estate managers in our Easemakers community to share what makes them feel valued, what makes them stay in a role, and what makes them leave. Whether you're hiring for your own home or you're a family office leading a search on behalf of your clients, follow these 5 tips informed by the experts to recruit and retain an amazing estate manager.
1. Start with fair and competitive compensation
Estate manager roles are incredibly demanding, and a top level private service professional will have high service standards, an unmatched work ethic, and a commitment to exceeding your expectations.
While salary and compensation isn't necessarily what estate managers value most in a role, many of the estate managers we talked to told me that feeling undervalued or underpaid was a factor in wanting to leave a role.
New research from Morgan Stanley and Botoff Consulting shows a high rate of turnover among household staff, and a surprising compensation trend: pay for less tenured staff (0-2 years) exceeds pay levels of staff with 3-10 years of service, leaving tenured staff potentially at risk to be recruited. This was particularly true in the 6-10 year category, hinting that the more years of experience someone has with your family, the more likely you are to lose them.
If you want to recruit and retain top talent, a competitive compensation strategy is an obvious starting point. According to the data from Morgan Stanley and Botoff's Estate and Household Compensation Survey, which dug into responses from 302 participating families and family offices across the United States, the average estate manager salary (including base salary and bonuses) is $151,830, with those in the 75th percentile earning $181,179. The average salary for a household manager job title is $111,801, with those in the 75th percentile earning $132,000.
These numbers are helpful benchmarks, but of course, the market may be different where you live. Cost of living varies greatly between New York, San Francisco, Miami and London, and in some areas, great talent with extensive experience working in estate management (or even in a related field like property management, project management or real estate) may be harder to find. You may be looking for someone with a specific set of management skills, a human resources background, a master's degree or bachelor's degree in business administration, or hands-on experience with historical renovations. No matter what, your situation is unique, and your compensation package should reflect the scope of your estate management position. Check out Botoff's full report to get a more detailed breakdown of the annual salary data, or talk to your household staffing agency about salary estimates and what's competitive in your area.
Read also: What does an estate manager do, and do you need one?
2. Offer creative benefits and incentives
A standard benefits package that includes full medical, dental and vision coverage, life insurance, and retirement benefits is table stakes, so getting creative with benefits can set your household apart.
For example, Ian Garcino, an EA-PA / House Manager based in Nashville, suggests offering an increase in paid insurance premiums, a gym membership, a monthly spa certificate for mental and physical wellness, or a yearly stipend for 1 week's vacation.
Meanwhile, San Francisco Estate Manager Alyssa Rogers says flexibility around personal time off helps her feel valued in her role.
"Living on the other side of the country from all my family, I appreciate that they are understanding and flexible with me taking PTO and working remote around holidays so I can spend time with family," she explains.
Many Easemakers also mentioned offering merit bonuses, and clearly outlining the goals that would need to be met, the timing of the bonus, and any other specifics.
In a conversation on compensation trends, the team behind the Estate and Household Compensation Report cited long-term incentives as an opportunity to retain your best household staff members (something that only 25% of households do).
Read also: 9 benefits to retain your best private service professionals
3. Set clear expectations and goals
Aside from the typical line items on an estate manager job description, it's important to outline your unique expectations for your estate manager.
What are your preferences and goals for everything from estate operations and upkeep to reporting and communications? A top estate manager will have excellent problem solving and communication skills, but that doesn't mean they can read your mind. And while they might have years of experience working on other private estates, every household is different. Never assume they know your expectations if you haven't communicated them.
Centralizing your preferences in a household manual, conducting thorough onboarding, and making time for periodic checkins will help set your estate manager (and the rest of your household staff) up for success.
4. Create a growth environment
Estate managers are self-starters, who are always looking for ways to grow in their roles. As your household grows and you take on more properties and assets, they value the opportunity to take on bigger, more exciting projects.
When I asked estate managers what they value in a role, and what makes them stay for the long term, many of them said it came down to leadership, and the environment created by the family (and in some cases, the family office).
"I've had a 9 year run, a 6 year and a 5 year role — all gave me the opportunity to take on more and evolve with the families needs," says Jennifer Baker, a Household Manager in San Francisco. "My shorter roles all came down to a lack of communication."
Hernando Quintero, a fractional estate and property manager from San Francisco says he values trust and increasing responsibilities, and Alyssa Rogers says knowing the value she brings to the team (and be compensated appropriately) made her want to stay in a role for the long term.
Trusting your team, providing the tools, support, and professional development they need, and encouraging growth opportunities will help you retain exceptional leaders.
5. Never underestimate the power of a simple 'thank you'
Building a culture where household staff want to stay for the long term might sound like a major project. But the simplest way to start is to say, "thank you."
"Some people in our business don't say thank you," says Lori Harvey, a fractional household manager in the Bay Area. "I prefer to work for people who actually acknowledge that their life is better."
"Verbal recognition that I am meeting their needs and exceeding their expectations goes a long way," says Alyssa Rogers.
A passing thank you takes little time, but fosters a culture of gratitude, and helps even your most seasoned staff members feel appreciated.
More estate management resources
Looking for more tips to help you hire and retain amazing household staff, and streamline your household operations? Check out some of our favorite resources:
Plus, submit your email below to sign up for our newsletter and get tips for household management and insights for living well in your inbox every month!
hbspt.forms.create({ region: "na1", portalId: "8062554", formId: "773d80b8-cda0-4ec6-8524-3abb278f6619" });
The household management platform built for homes and estates
Explore Nines