Household Employment
How to hire a private chef for a high net worth household
Curious about hiring a private chef for your home? We've got the answers to all your questions, including salary tips, a private chef job description template, and advice from expert estate managers about how to find the right chef for your household.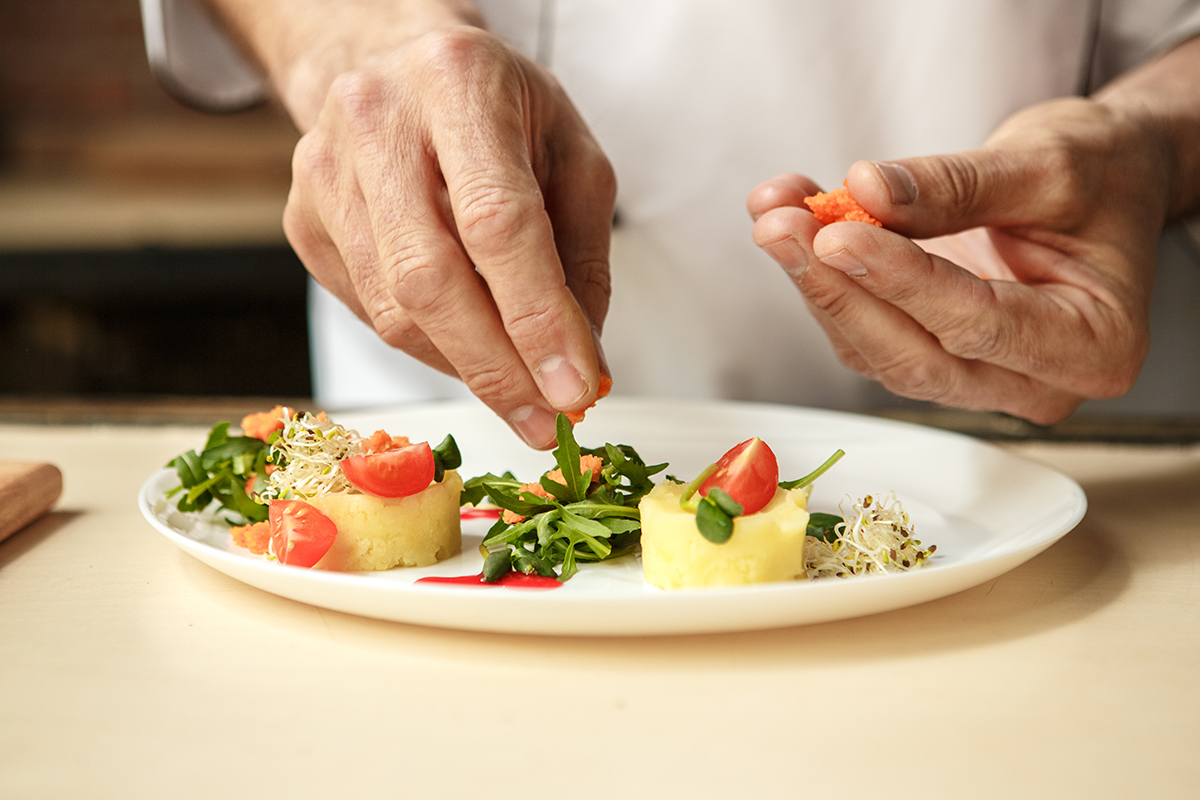 Whether you're looking to save time on weekly meal prep or hoping to create an incredible fine dining experience for your next dinner party, hiring a private chef can take your life at home to the next level.
But how do you find the right chef for your household? Most people start by googling something like, "in-home chef near me" — but if you want to find a longterm fit for your household, you need to be a lot more specific.
Below, you'll find all the questions you should ask yourself before starting the search process, and everything you need to know about hiring a private chef. We'll answer FAQs like, how much does it cost to hire a private chef, and share tips from expert estate managers who know what it takes to find the right fit.
We hope this guide helps you find an amazing private chef for your household. Looking to fill other roles on your household staff? Check out our guides on housekeepers, estate managers, and household managers. And, if you want to learn more about hiring the right people, setting household staff up for success, and creating calm in a complex home check out our on-demand webinar, 5 Steps to Overcoming Unmanageability and Streamlining a Chaotic High Net Worth Household.
Private chef vs. personal chef: what's the difference, and what do you need?
Before you start the hiring process, let's figure out what kind of chef is the best fit for your household.
Start by answering a few key questions:
What meals would you like the chef to prepare, and at what frequency? For example, will the chef be responsible for 2-3 dinners a week, or for breakfast, lunch and dinner every day?
Would you like the chef to be on call to cook any time?
Will the chef travel with the family?
Answering these questions will help you determine whether you're looking to fill a dedicated, full-time role on your household staff, or if a freelance personal chef would be a good fit.
What's the difference between a private chef and a personal chef?
A private chef is typically employed by a single household to provide meals on a regular basis. The chef is responsible for meal planning, creating customized menus, grocery shopping, preparing meals, and cleaning up after themselves. Private chefs are usually hired as full-time employees, and may live with the employer, which means they are on call and available to cook at any time.
Meanwhile, a personal chef typically provides culinary services to multiple clients and may be self-employed or work for a company that provides personal chef services. Personal chefs work on a part-time or freelance basis, and are hired to provide cooking services as-needed. They may cook meals in advance and deliver them to their clients, or they may come to their client's home and cook meals on-site.
Still, these are not hard and fast rules. You may hire a part-time private chef, and you may even see these terms used interchangeably. The key is to get a detailed understanding of your household's expectations up front, and to outline those expectations clearly in your job description.

What to include in a private chef job description
Once you've answered the questions we covered in the last section and decided what type of chef you'd like to hire, ask yourself:
Who will the chef report to? This might be the homeowner, or a senior level manager on your household staff, like an Estate Manager or a Director of Residences
Will you provide housing for your private chef?
What types of dietary needs will the chef need to provide for? Does anyone in the household have any allergies or dietary restrictions?
Will the chef prepare meals only for residents, or also for household staff?
What days and hours would you like the chef to be available?
Determining your expectations will give you a clear idea of who you're looking for and what kind of experience they should have. Looking for someone who can prepare vegan meals with organic ingredients? Someone with experience in healthy snacks and nutrient-dense meals? A pastry chef with a passion for creating desserts you'd find in a 5 star restaurant? Include those details — being as detailed as possible in your job description will help you find the right person.
Private chef job description template
Here's a basic sample job description for a full-time private chef. Feel free to use this as a starting point, but note that you should tailor it to your unique household, adding as many specifics as possible.
Want a printable version? Download the private chef job description Word doc template here.
Job Title: Private Chef
Reports to: Estate Manager
Schedule: [full-time or part-time, hours per week, days and hours]
Position Overview:
A family of [# of family members] in [city, state] is seeking an experienced private chef. The ideal candidate will have a passion for creating exceptional meals using the freshest, highest quality ingredients, and will be able to work independently and manage all aspects of the household's culinary needs. [Here, add more specifics about the number of meals/week, dietary restrictions, preferred cuisines, or any of the questions you answered above]
Private Chef Responsibilities:
Prepare daily meals for family members and guests, in accordance with the household's preferences and dietary needs [specify]
Cater dinner parties and special events, bringing in sous chefs as needed
Grocery shop for all ingredients, ensuring the highest quality and freshness
Maintain the cleanliness and organization of the kitchen and all cooking equipment
Ensure proper food storage and handling to maintain freshness and prevent spoilage
Coordinate with other household staff to ensure smooth and seamless service [note whether plating and serving are priorities for this position]
Manage special requests and cater to individual preferences of the household members
Provide exceptional service, creating a warm and welcoming environment for all meal times
Follow all health and safety regulations and maintain a safe kitchen environment
Private Chef Requirements:
[X] years of experience as a private chef in a private residence
Culinary school degree or certificate from an accredited institution
Strong knowledge of various cuisines, cooking techniques, and dietary restrictions [specify]
Excellent planning and organizational skills
Ability to work independently and manage all aspects of the household's culinary needs
Excellent communication skills and ability to coordinate with other household staff
Professional and discreet demeanor
Flexibility in scheduling to accommodate the household's needs
Valid driver's license and clean driving record
Compensation:
Salary [or hourly rate] for this position will be competitive based on experience and qualifications, within a range of [$X-Y]. This is a full-time position with benefits, including health insurance, [X] paid vacation days, [X] paid sick days, and retirement savings plans.
Formal background check required.
How to determine your private chef salary and benefits
The right salary and benefits package for your private chef depends on the candidate's experience, your location, and the scope of the position. The salary can vary with a number of factors, including:
The number of meals provided
Whether or not the chef will handle table service
The level of certification / experience required
Whether the chef lives in or out
On-call requirements
Holiday requirements
Travel requirements
Dietary restrictions to be accommodated
According to new data from Morgan Stanley and Botoff Consulting's Estate and Household Compensation Survey, which dug into responses from 302 participating families and family offices across the United States, the average total cash salary (including base pay, plus bonuses) for a private chef is $119,050, with chefs in the 75th percentile making an average of $146,507. 17% of those roles were also given housing. Meanwhile, a more senior-level executive chef who oversees a team of kitchen staff for a private household makes an average total cash salary of $153,990 ($193,453 in the 75th percentile). 32% of executive chefs were provided with housing.
While this is a helpful benchmark, the market may be different where you live. Check out the full report to get a more detailed breakdown of the salary data, or talk to your household staffing agency about what's competitive in your area.
When it comes to benefits, competitive healthcare coverage, 10-15 days of paid time off, and retirement benefits are table stakes. We asked expert estate managers from our Easemakers community to share their favorite benefits to offer their household staff, and they mentioned wellness stipends, transit benefits and travel perks, and personalized benefits tailored to each individual. Looking for ideas? Check out 9 benefits to retain your best private service professionals.

How to find the right private chef for your household
Once you've laid out your expectations, it's time to start looking at candidates. How do you determine whether someone is the right fit, and what should you be on the lookout for?
We asked our Easemakers community of expert estate managers to share their tips for finding the right household chef for your household — keep reading to get their favorite questions to ask in the interview process, their red flags and green flags to watch for, and their #1 quality to look for in a private chef.
Questions to ask in an interview with a private chef
Tejai Singh, a Managing Director and Chief of Staff in California, always asks:
What is your favorite dish at a local restaurant and why?
Where and how do you source fresh ingredients?
Do you develop menus and budgets?
Do you manage herb and vegetable gardens?
What ingredients do you prefer to make yourself?
"This can be very telling to how meticulous a chef is with their ingredients," says Tejai.
Red flags and green flags
Joanie Veage, a House Manager / Butler / Chef in Texas, says to look for a chef whose skills match your own goals. For example, a professional athlete may want to hire a private chef who can prepare seasonally inspired, minimally processed, nutrient dense meals. Meanwhile, someone who loves to entertain might prioritize a chef with a passion for food styling and plating. Her other green flags are loyalty, trust, discretion, energy and passion.
For Tejai, red flags are a full history of short term assignments not related to training, and green flags are apprenticeships with respected chefs.
Steven Strenkert, an Estate Manager / Chef in Florida says the best way to get a real understanding of a private chef candidate is a trial. His green flags? Clean, efficient, respectful, and accommodating to principals and guests. His red flag? If they say no to a request that's within reason.
Tips for assessing private chef candidates
Steven says that you may need to do trials with a number of candidates until you find the right fit for your household, and that clearly communicating your expectations is the key.
"Be very specific in your job description with food styles and food preferences, ie Gluten-free, South Beach Diet and so forth," says Steven. "Some chefs are not that adept at everything."
To trial different chefs, you might invite three candidates to prepare a meal across three different evenings. Each chef would propose the meal, buy the groceries, cook on-site, serve to the principals, and clean up afterward. If you do this, you should be clear in your communications before and after the trial, and you should pay each candidate for their time and any groceries they purchased.
Hamid says pairing clear expectations with an extensive vetting process up front allowed him to bring in only one candidate to meet with his principals.
"Through letters of recommendation, personal recommendations and speaking with the chef I was sure that his cooking abilities were up to par — the only question was if he would be a good fit personality and service wise," says Hamid. "My point of view is that if we do our due diligence well, we do not have to bring in more than one person for the job."
One quality you need in a private chef — and one you don't
Across the board, our experts agreed on the #1 quality you should look for in a private chef, and the #1 requirement that's actually overrated: you do need a private chef with a service heart, and you don't need a chef from your favorite Michelin star restaurant.
"Most principals think they want a Michelin star or equivalent chef, but these chefs really are not well suited for private service," explains Tejai. "The hours, travel, limitations and restrictions that accompany most private families don't usually mesh with what these super stars are looking for and rarely equate to long term service."
Want to recreate your favorite dishes from Michelin star restaurants in New York, San Francisco or Los Angeles? Hire the chef for a private event, or negotiate a visit for your team to those restaurants.
"Paul Allen's team of chefs at Vulcan LLC were famously sent worldwide to research his favorite dishes from his travels," says Tejai.
Steven agreed, adding, "principals go to a high end restaurant and think they can hire the chef away — little do they know that the chef has 30 support cooks doing all the work. Working alone is all about time management."
Instead, look for a team player with private chef experience — someone who understands what it takes to be a part of a household staff and the requirements of a role in private service.
"From my point of view, the most important attribute is a service heart," says Hamid Bean, a Director of Residences in Florida. "Many chefs are great cooks, but fewer have what it takes to make it in private service. I hired a new chef for my principal last October and once I vetted his cooking ability, I spent a much longer time making sure that he would be a good fit for the team and make us all stronger. As we all know in private service, check the egos at the door."
How to set your private chef up for success
Once you've found the right private chef for your household, give them a strong onboarding to help them be successful as soon as possible. Beyond an orientation, make sure they have a clear understanding of your household's protocols around everything from what they should wear to how formal or casual table service should be.
Building on the job description you created earlier, make sure your private chef has all the tools they need to do their job, like a place to keep track of shopping and inventory lists, easy access to each principal's preferences, and access to a car and credit card.
The more support you can give your new private chef during onboarding, the more likely they'll be to stay with your household for the long term.
Looking for more ideas around onboarding? Check out our guide to onboarding here.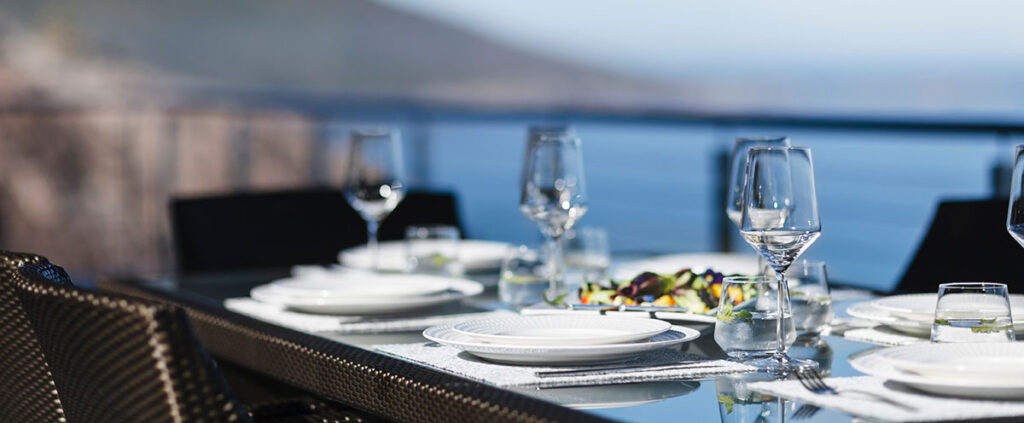 Elevate your home
Hiring a private chef is one aspect of elevating your life at home — but it might be just the beginning. Check out some of our other favorite resources for streamlining household operations below, and check out our on-demand webinar, 5 Steps to Overcoming Unmanageability and Streamlining a Chaotic High Net Worth Household.
Still have questions? We've got you covered. Start a conversation with our team today to see how Nines can help you streamline your household, through our household management app and expert household management support.